---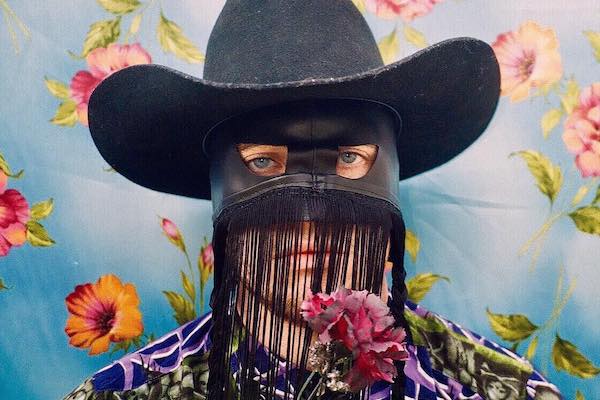 Orville Peck
Combining the lulling ambiance of shoegaze with the iconic melodies and vocal prowess of classic American country music, outlaw cowboy, Orville Peck croons about love and loss from the badlands of North America. The resulting sound is one entirely his own - taking the listener down dusty rose-colored desert highways; through a world where worn out gamblers, road-dogs, and lovesick hustlers drift in and out of his masked gaze.
Somewhere out in the badlands of North America, in-between the desert and mountain ranges of the Western state of Nevada, you'll find enigmatic troubadour Orville Peck. Having lived in a lot of places, from Canada to Africa, and played in a bunch of badass bands over the years, Peck is now going it alone, armed with his anthems of love and loss for road dogs and lonely gamblers.
Peck's is a handsome as hell sound that's full of twangy guitars, shuffling 50's percussion, and banjos. On tracks like debut single "Dead Of Night", which tells the story of a biker hustler's whirlwind romance and its tragic end, Peck throws back to a bygone era of queer lovin' by channeling the cruising stories of artist David Wojnarowicz. With his inked torso and Stetson firmly on, Peck cuts an unmistakable figure. Saddle up as we head out into the dust to meet the man behind the mask.