---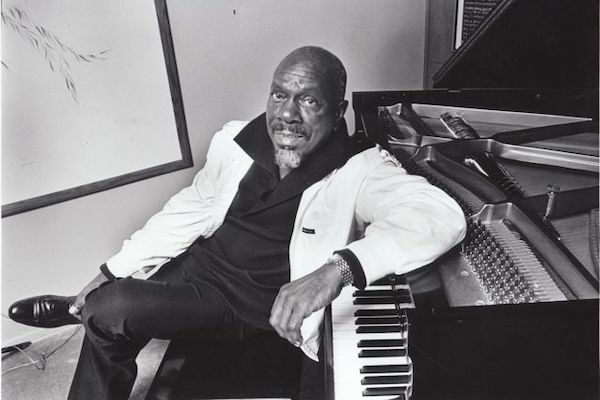 Johnny Hammond
The outline of this bio was dictated by Johnny Hammond Smith to James White in March, 1988 as part of a college paper. The final draft was read and approved by him. This has been edited in recent years for grammar and to reflect his unfortunate passing in 1997. Note that I don't use the Wikipedia bio, which contains erroneous information, despite this author's repeated attempts to correct it.
Born in Louisville, Kentucky, Johnny 'Hammond' Smith began playing piano at age five. Growing up to influences such as Oscar Peterson, Charlie Parker, Lionel Hampton, Arthur Rubenstein, Gershwin, etc., Johnny sought to bring a new dimension to jazz piano.
Forming his first professional group at age twelve, he knew exactly what he wanted to present and how to present it. Since then he has recorded dozens of albums under his own name and even more as a guest artist, awarding him the acclaim as one of the top jazz organist record sellers in the world. He has taken the keyboard into a new realm via exciting performance and fluent technique. A true stylist and innovator of the jazz tradition, he has been a featured artist at Concerts by the Sea, the Lighthouse, the Dorothy Chandler Pavilion, the Hollywood Bowl, and the Hollywood Palladium. He has also toured outside of the U.S. in such countries as France, Japan, Spain, Canada, Germany, England, Italy, Sweden, and numerous others.
In addition to the many places he has toured, Johnny has also toured and recorded with many top performers such as George Benson, Grover Washington, Jr., and Ron Carter, to name a few. Many see Johnny as one of the founders of today's jazz sound.
Johnny was a key part in bringing the Hammond organ from gospel into jazz, but that is not why 'Hammond' is in his name: "I was working at Prestige Records in 1959," Johnny said, "and there was already a Jimmy Smith and a Johnny Smith. So a producer gave me the name 'Hammond' to distinguish me from the two; and I've had it ever since…but I don't mind."
Other than recording and performing, Johnny has also focused his talent in the areas of writing music, prose, and poetry. He has also worked as an executive at CTI records.
Johnny is currently spending his 'temporary retirement' teaching privately and at a California University to young musicians with a "desire to learn, just as I had." Although he receives the most satisfaction and fulfillment now in writing, he still very much enjoys helping young artists and, of course, playing.
The future for Johnny Hammond Smith shines with a "brightness on the horizon." Johnny foresees much success in the area of music composition, hoping to be a pioneer to another generation of young artists and another era of music.