---
Biography Kristinn Kristinsson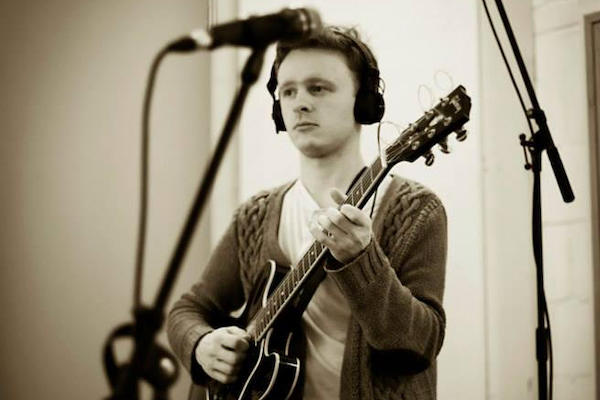 Kristinn Smári Kristinsson
(b.1990) is an Icelandic guitarist, composer and improvisor, currently living and working in Berlin. He is a co-founder of HOUT records and a member of the bands Monoglot, Minua, Lüscher/Kristinsson duo, Marcel Lüscher quartet, Of dwarfs and other creatures and Yellowfin, in which he has performed in Iceland, Germany, Switzerland, Austria, the Netherlands, Belgium, Italy and China.
In Reykjavík Kristinn began his music education playing the cello from age 5 but picked up the guitar 12 years old. There he studied at the FIH School of music with some of Iceland's finest jazz players. After gradation in 2011 Kristinn moved to Switzerland for further studies in the Music University Basel with prof. Wolfgang Muthspiel, finishing his Bachelor in 2014. Same year he entered the master of performance program in the University of the Arts in Bern, studying with Ronny Graupe and Django Bates. In 2016 Kristinn earned his Master degree in Jazz Performance. Along his studies Kristinn also got the change to study with greats such as Jorge Rossy, Larry Grenadier, Guillermo Klein, Frank Sikora and Aydin Esen among others.