---
Daniel Freedman featuring Lionel Loueke, Jason Lindner, Omer Avital and Gilmar Gomes
---
Biography Daniel Freedman featuring Lionel Loueke, Jason Lindner, Omer Avital and Gilmar Gomes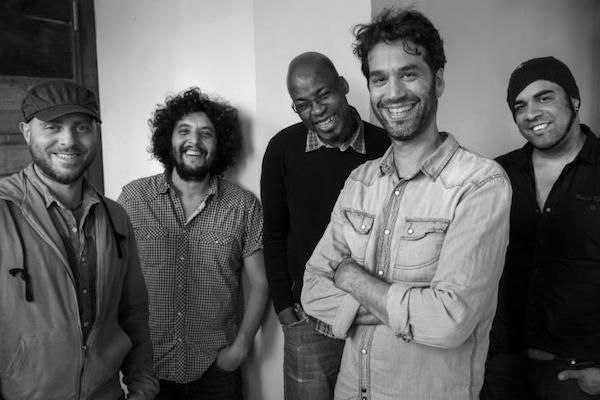 Daniel Freedman
Drummer, percussionist and composer Daniel Freedman grew up in a musical New York City family. In high school, he studied with master drummers Max Roach, Billy Higgins and Vernel Fournier and later traveled to study drumming in West Africa, Cuba and the Middle East. Coming up as part of the Smalls scene in the 1990s, Freedman was a member of Jason Lindner's acclaimed big band, as well as Omer Avital's sextet. The drummer has been a member of the collective Third World Love for the past decade, along with touring and recording with Anat Cohen. He also toured the world as a member of Grammy-winning singer Angélique Kidjo's band from 2009 to 2015.
Freedman has played and recorded with such artists as Sting, Youssou N'Dour, Dianne Reeves, Omara Portuondo, Tom Harrell, Wynton Marsalis and Meshell Ndegeocello. In 2012, Anzic released his sophomore album as a leader, Bamako by Bus, which featured a core band of Avishai Cohen, Lionel Loueke, Jason Lindner and Meshell N'degeocello, along with Mark Turner, Pedro Martinez, Abraham Rodriguez, Omer Avital, Joshua Levitt and Davi Viera. Freedman's debut album, Trio, received a nine-star review in Modern Drummer magazine, and he was featured as one of the publication's "Young Lions." The New York Times selected him as one of five young drummers on the New York scene who helped change jazz drumming for the piece "Propelled by Different Drummers." As founder of New York-based music house HiHAt.tv, Freedman has written and produced dozens of spots for television and the Web.
Encapsulating Freedman's talents, this praise recently came for Imagine That via TSF Jazz (French radio): "With one foot firmly planted in jazz and the other in world music, drummer Daniel Freedman synthesizes two vast universes."