---
Album info
Album including Album cover
Felix Mendelssohn (1809-1847): Violin Concerto in E Minor, Op. 64:

1

Violin Concerto in E Minor, Op. 64: I. Allegro con fuoco

11:54

2

Violin Concerto in E Minor, Op. 64: II. Andante

07:05

3

Violin Concerto in E Minor, Op. 64: III. Allegro non troppo - Allegro molto vivace

06:51

String Octet in E-Flat Major, Op. 20:

4

String Octet in E-Flat Major, Op. 20: I. Allegro molto e vivace

14:40

5

String Octet in E-Flat Major, Op. 20: II. Andante

07:43

6

String Octet in E-Flat Major, Op. 20: III. Scherzo. Allegro leggierissimo

04:45

7

String Octet in E-Flat Major, Op. 20: IV. Molto allegro e vivace

06:48

Total Runtime

59:46
Info for Mendelssohn: In Time (Violin Concerto & Octet)

Chouchane Siranossian is a rising star of the baroque and classical violin, Jakob Lehmann a virtuoso violinist and orchestral director who frequently conducts Anima Eterna. Together, they embody what the Bruges orchestra and its founder, Jos van Immerseel, have decided to call the 'Next Generation Anima Eterna'… Today they are presenting Mendelssohn's Violin Concerto in its original version.
"We wanted to take a look into Mendelssohn's workshop. He struggled with his self-diagnosed 'revision disease' and always strove to work hard on himself and his creations" says Jakob Lehmann. Chouchane Siranossian keeps on "It was a fascinating experience for me to discover historical research and its implementation on period instruments in collaboration with Anima Eterna Brugge. In my interpretation, I used exclusively the fingerings, bowings and other performance markings of Ferdinand David and Joseph Joachim, both of whom rehearsed the work with the composer."
This recording is rounded off with the Octet, also in its original version, which is longer and has many alterations in instrumentation, harmony and articulation…
Chouchane Siranossian, violin
Anima Eterna Brugge
Jakob Lehman, conductor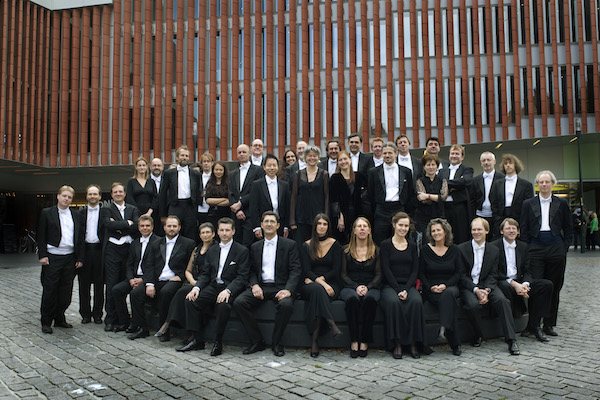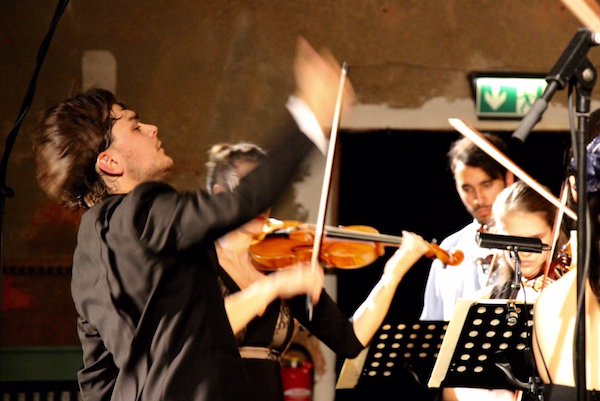 Anima Eterna Brugge
Founded in 1987 by Jos van Immerseel as a musical Petri dish to cultivate the results of his research into music of the baroque era, Anima Eterna Brugge evolved from a compact string ensemble to the full-bred symphonic orchestra that it is today, exploring repertoire from Bach, Mozart and Beethoven to Strauss, Debussy and Gershwin. The consequent use of period instruments, the permanent direction by its inspirator van Immerseel, a project-based setup and respect for the composer's intentions, are at the core of this orchestra's vision. Soloists either stem from Anima's own ranks, or are 'friends of the family' – Claire Chevallier (piano), Chouchane Siranossian (violin), Lisa Shklyaver (clarinet) and Thomas Bauer (baritone), to name but a few. With its partners Opéra de Dijon, and Concertgebouw Brugge, Anima continues along the lines of an exceptional trajectory that by now stretches over a quarter of a century. During this time, the orchestra has produced an impressive range of recordings, since 2015 with record label group Outhere Music/Alpha Classics. Anima's curiosity and the public's amazement haven't faded over the years: the orchestra still vouches for innovation without provocation, and keeps on getting its drive from musicological research and analysis, a logical and natural approach, and tons of musical passion and pleasure.
Jakob Lehmann
is a young musician for whom stylistic awareness and historically informed performance are the pillars of emotionally sincere and energetic interpretations. His dual aims of fidelity to the composer's intentions with their direct conveyance to his modern audiences guide his diverse activities as both as violinist and conductor. Jakob regards the collaborative convergence of historically informed performance styles with more traditional approaches as one his main objectives.
Born in 1991 in Berlin, Jakob was educated at its Universität der Künste with Prof. Michael Erxleben. Already prior to and during his studies he gained further valuable insights from musicians such as Andrew Manze, Natalia Prishepenko, Elizabeth Wallfisch, Stephan Mai and Raphael Alpermann. As an avid chamber musician, he pursued concert invitations throughout Europe, as well as China, Turkey, Armenia and Georgia.
During the last years Jakob has been widely active as concertmaster. Amongst the orchestras he works with are Anima Eterna Brugge, Le Concert des Nations, Capella Augustina, Camerata Nordica, the Australian Romantic and Classical Orchestras and the Junge Norddeutsche Philharmonie. A close and intense cooperation exists with Anima Eterna Brugge and its Artistic Director Jos van Immerseel. In addition to Jakob's position there as concertmaster, he regularly appears as chamber musician, assistant conductor as well as guest conductor. His debut in 2016 as the first ever guest conductor of this orchestra's 30 year history was widely acclaimed by audiences and critics alike. In 2017 he conducted Rimsky Korsakov's Sheherezade on very short notice in concerts with Anima Eterna Brugge, subsequently also taking over last-minute stewardship of the Australian Romantic and Classical Orchestra in their concerts of Schubert and Rossini.
Jakob is Artistic Director and conductor of Eroica Berlin, a chamber orchestra he founded in 2015. The group consists of young musicians from Berlin who aim to find solutions to the problem of ageing classical music audiences, and focuses on translating the impulses and inspirations from period performance to modern instruments. Eroica Berlin is proud to call the Ehemaliges Stummfilmkino Delphi its artistic home.
Jakob has recorded for numerous national and international radio and broadcasting stations. As concertmaster of Anima Eterna Brugge he is featured thus far on two releases by Alpha Classics: one disc devoted to works by Janacek and Dvorak; and one to works by Gershwin. With Eroica Berlin and bass baritone Thomas Stimmel he appears on «Roots», a production of music by composers with African roots, on Ars-Vobiscum. In 2018 three further CDs will be released: Schubert symphonies with Eroica Berlin (Ars-Vobiscum), a disc with cello concertos by Hindemith, Toch, Martinu and Ibert with Eroica Berlin and soloist Christoph Heesch (GENUIN) as well as a release by Alpha Classics with Mendelssohn's violin concerto and octet with soloist Chouchane Siranossian and Anima Eterna Brugge - with Jakob both conducting and playing.
In 2018, Jakob will lead numerous concerts as concertmaster of Anima Eterna Brugge, amongst them orchestral music by Beethoven and Richard Strauss and chamber music by Berwald and Schubert. He returns to Australia as guest concertmaster with the Australian Romantic and Classical Orchestra and was re-invited by Jordi Savall to lead concerts with Le Concert des Nations. He will lead the Leipziger Festivalorchester and Capella Augustina and was invited by Will Crutchfield for the newly founded «Teatro Nuovo» Festival in New York to direct performances of operas by Rossini and Mayr from the violin. As conductor of Eroica Berlin, Jakob will produce further recordings, and plans projects with works by Mozart, Berlioz, Wagner, Brahms and Beethoven.
Since March 2018, Jakob works regularly as assistant conductor to Riccardo Minasi.

This album contains no booklet.