---
Album info
Album including Album cover Booklet (PDF)
Coming soon!
Thank you for your interest in this album. This album is currently not available for sale but you can already pre-listen.
Tip: Make use of our Short List function.
1

Novemberlicht

06:40

2

Fragile

06:44

3

Reminiscence

05:03

4

Brazil Imported

06:45

5

Dark Romance or the Short Life of Mister Gimli Hope

06:02

6

The Green Wind

04:49

7

The Swindler

04:45

8

Searching

10:12

9

Hochkar

07:26

10

Jeanie with the Light Brown Hair

04:02

Total Runtime

01:02:28
Info for First Strings on Mars

Chamber music from another world: Willeitner, Breinschmid and Jenner open up new paths for the string instruments: a celebration of musical freedom and curiosity, full of technique, tempo and thematic variety!
With his first album on ACT, we witness a first culmination of these endeavours: a trio project with Florian Willeitner and two similarly inclined musicians who are also opening up new paths for stringed instruments:
They are, on the one hand, violinist Igmar Jenner, who founded the string orchestra "String Syndicate" during his classical training at Graz, and whose enthusiasms venture into genres such as tango and Irish folk. Igmar has been a member of the radio.string.quartet for 10 years. His duo with Slovenian accordionist Borut Mori won the 2010 Austrian World Music Award.
The third member of the trio is legendary double bassist Georg Breinschmid, who gave up his permanent position with the Vienna Philharmonic Orchestra because other things were more important to him: musical freedom and what he calls "a carefree approach to music." Since then he has opened up to genres from blues to 'Wienerlied', and is a pioneer in combining jazz-inspired composition and performance with that particular kind of ironic humour which the Viennese call 'Schmäh'.
Here we have the perfect line-up for "a feast of musical freedom and curiosity," as Willeitner calls "First Strings on Mars." And if that sounds like hyperbole, it isn't. There has never been a string trio with a range of sounds and techniques like this, nor players who can respond so effortlessly to one another's ideas. It begins with Willeitner's "Novemberlicht", simultaneously poetic and powerful. Then we hear Sting's "Fragile", in a version that breaks all the boundaries of string-playing, Breinschmid's exquisitely tender "Reminiscence", Willeitner's mysterious "Dark Romance or The Short Life of Mister Gimli Hope", his folky pop song "The Green Wind", Breinschmid's virtuoso reinterpretation of alpine folk music with "The Swindler" and "Hochkar" - and finally a yodel into which the sounds of "Ho Chi Minh" have been smuggled.
Willeitner's hard-grooving tune "Brazil Imported" has it all: the trio show the range of techniques, tempi and thematic variety that is possible with their combination of bass, violin, mandolin and soulfiddle (an instrument custom-made by Weilleitner's friend, luthier Valentin Kaiser). And again when they dig hard into "Searching" by Georg Breinschmid, they bring us back what this album is all about: "Our goal as a band," says Willeitner, "is to be traditional in the best way. To learn from the past while writing for the future. To push the limits of our instruments. And to be the First Strings On Mars." They're already well on their way.
"I don't think I have ever known a musician with quite the level of openness to people, to emotions, to musical languages, and the capacity to make them his own as Florian Willeitner. He is a stunningly good violinist, and I discover something new every time I hear him." Paul Zauner, Founder & Artistic Director, INNtöne Festival
Florian Willeitner, violin, soulfiddle, mandolin, vocals
Georg Breinschmid, bass, vocals
Igmar Jenner, violin, vocals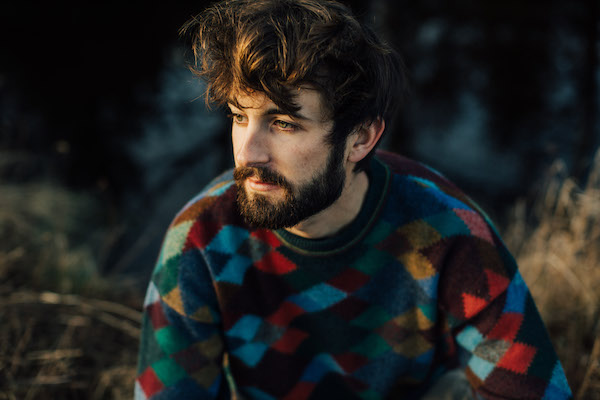 Florian Willeitner
is a German violinist, composer and arranger who has received numerous awards. He has created works for well-known orchestras, festivals and soloists, including the Tonkünstler- orchester Niederösterreich, the Musikfest Stuttgart, star violinist Benjamin Schmid, or the double bass virtuoso Georg Breinschmid.
His music has been performed at famous venues and festivals (Musikverein Vienna, Großes Festspielhaus Salzburg, Classical:NEXT Festival, Heidelberger Frühling, Podium Festival Esslingen, Mattseer Diabelli Sommer, among others)
At the International Zbigniew Seifert Competition 2016, one of the biggest competitions for jazz string players worldwide, he won 2nd prize.
As a soloist and chamber musician he has a busy concert schedule in the areas of both classical music and jazz. With his "New PianoTrio" and the Viennese string quartet "Strings & Bass" he regularly delights both music critics and the press (Süddeutsche Zeitung, Stuttgarter Nachrichten, Salzburger Nachrichten, DownBeat Magazine and others).
His visits (often for a period of several months) to various folk music cultures throughout the world, (for example: France and Spain 2010, Ireland 2011 and 2013, Brittany 2012, Greece 2014, USA 2015, Cuba 2015), which he studies and incorporates in his work, are an important aspect of his personality as a musician. He is a regular guest lecturer on this theme at seminars and in universities. Radio recordings and broadcasts have been made of many of his projects and they are also documented on his own numerous recordings.
He is currently taking a master course in violin with Professor Benjamin Schmid at the Mozarteum Salzburg. Florian Willeitner at present holds a scholarship from the German "Stiftung Cusanuswerk".

Booklet for First Strings on Mars