---
Album info
Album including Album cover
1

Head Bedlam

05:47

2

Prime

07:29

3

Moonchild

04:44

4

Obsequious

08:05

5

Lurkers

08:48

6

The Good Life

07:15

7

Dolphy Dust

05:03

8

East Broadway Rundown

07:17

Total Runtime

54:28
Info for Christian McBride's New Jawn Prime

Christian McBride's New Jawn — trumpeter Josh Evans (Jackie McLean, Cedar Walton, Rasheid Ali), saxophonist and bass clarinetist Marcus Strickland (Roy Haynes, Jeff "Tain" Watts, Chris Dave, Bilal, Robert Glasper), and drummer Nasheet Waits (Jason Moran, Joe Lovano, John Medeski) — is back with their highly anticipated sophomore album, Prime, the follow-up to McBride's GRAMMY® nominated Philly-centric named group.
Featuring original compositions from each band member as well as fresh takes on songs from Sonny Rollins, Ornette Coleman and Larry Young, this group offers an exhilarating space of exploration for the 8-time GRAMMY® Award-winning McBride to stretch his veteran wings.
Prime exemplifies jazz greats at the height of their powers who insist on scaling greater heights. It can't be contained to a singular style. It's the grittiness that embodies the word Jawn which also represents Christian McBride's Philly roots. "I wanted to do something that was a complete 180 and come at it from a completely different angle," McBride explained. "I've got to be a little more on my toes with the New Jawn – and I like that."
Christian McBride, bass
Josh Evans, trumpet
Marcus Strickland, tenor saxophone, bass clarinet
Nasheet Waits, drums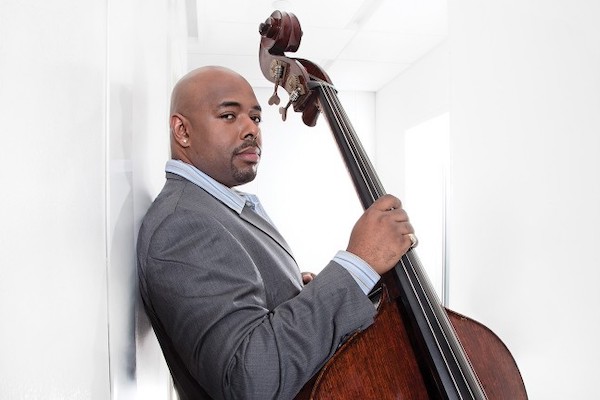 Christian McBride
When Philadelphia-born bassist/bandleader Christian McBride arrived in New York in 1989 as a Juilliard student, he was the "Godchild of the Groove" with unlimited potential.
Christian McBride is a master musician who has appeared on over 300 records. He is easily one of the most accomplished bass players alive, and his resume as a bandleader is also quite impressive. Join us at Dizzy's Club Coca-Cola to experience New Jawn, which, translated from Philadelphian, could be described as McBride's "new joint." The quartet includes Josh Evans, Nasheet Waits and Marcus Strickland, musicians that are regularly featured at Jazz at Lincoln Center and all over the city both as bandleaders and as sidemen with some of jazz's biggest names. Fans of McBride's other small groups will surely love this ensemble, and its unusual two-horns, no-piano lineup gives it a unique flavor. With just bass and drums holding down the rhythm section, McBride and Waits provide as rich and driving a foundation as any group could hope for.

This album contains no booklet.