---
Album info
Album including Album cover
1

Mr. Johnson

09:44

2

The Iron Man

08:00

3

Lover Man

07:34

4

The Lyrical Cole-Man

11:56

5

Edward Lee

08:53

6

It's Magic

05:59

7

The Beehive

07:33

8

Rakin' and Scrapin'

10:09

Total Runtime

01:09:48
Info for Mabern Plays Mabern

It is with a mixture of pride and sorrow that Smoke Sessions Records announces the release of Harold Mabern's Mabern Plays Mabern on March 20th. Pride because Mabern's 27th recording as a leader, culled from the same three January 2018 nights that generated his 26th, The Iron Man: Live At Smoke, documents the master pianist, then 81, in prime form, functioning as an inspired soloist, attentive accompanist, melodic interpreter, and crafty tunesmith. Sorrow because the release is posthumous — Harold Mabern died on September 17, 2019, at the age of 83.
For the engagement in question, Mabern convened long-standing band-mates Eric Alexander on tenor saxophone, John Webber on bass, and Joe Farnsworth on drums, augmented by Smoke Sessions recording artists Steve Davis on trombone and Vincent Herring on alto saxophone. All members rise to the occasion on repertoire that spans 51 years of Mabern's six decades as a recording artist, leader and sideman.
Indeed, the proceedings embody the qualities enumerated in a loving Facebook eulogy tribute by Charles Lloyd, Mabern's bandmate at Manassas High School, in Memphis, Tennessee, at the cusp of the 1950s. Lloyd wrote: "Harold was a scholar of our history, insightful, hilarious, sincere, deep, with intense, boundless energy and inclusive with his warmth. Before they called him 'Leading Man,' his nickname was 'Big Hands.' With the broad reach of those hands, he caressed many beautiful chords. He was a storyteller and every note he played had a message."
Another Manassas H.S. classmate, tenor saxophonist George Coleman — a close friend whose most recent recorded encounter with Mabern was the September 2019 Smoke Sessions Records release The Quartet — expressed similar sentiments in a New York Times obituary after Mabern's death: "Harold was a complete musician," Coleman observed. "He was always adventurous, and he was always swinging, keeping the crowd pleased."
That the paying customers at Smoke were pleased is palpable throughout. "You're hearing things that Harold wrote or enjoyed playing," Alexander says. "This is the way Harold crystallized and refined his personal approach, the way he presented his music in front of people, night after night, which is the Harold Mabern that we adored the most. Of course, his studio recordings are great, but live, Harold threw caution to the wind. When he played live, it was magic; whatever happened, he was going to get out of it."
As an example, consider Mabern's emergence from a spirit-raising rubato introduction into the clarion theme of the session-opening "Mr. Johnson," a modal burner. (Dedicated to trombone legend J.J. Johnson, a frequent mid-'60s employer, it first appeared on an October 1969 Lee Morgan sextet session.) Mabern comps behind each horn solo with an inspirationally take-no-prisoners attitude, then gives himself the final say with an erudite, swinging solo.
Or groove to the elemental soulfulness and urbane sophistication of the date-closer, "Rakin' and Scrapin'," which first surfaced in 1968 as the title track of Mabern's second leader album, whose participants included Coleman on tenor saxophone, Blue Mitchell on trumpet and Bill Lee on bass. It's a stomping boogaloo-blues that recalls Mabern's father's promise that he'd "rake and scrape up" funds for his junior's first piano.
Another reference to Mabern's long tenure with Morgan is "Edward Lee," whose strutting theme captures Morgan's swagger. (The trumpet giant's full name was Edward Lee Morgan.) Mabern debuted it on the 1980 trio date Pisces Calling; then on a 1991 duo session with bassist Kieran Overs titled Philadelphia Bound; then on Alexander's 1999 quartet album Live At The Keynote; then on the Japanese-market trio album Don't Know Why.
"The Bee Hive," named for the South Side Chicago nightclub where Mabern heard Charlie Parker in 1955, is one of the most enduring tracks from Morgan's iconic 1970 location album Live At The Lighthouse. At Smoke, the thrilling ripostes between Alexander and Herring that comprise the first half of this wild ride channel Parker's unfettered spirit.
The complex, stentorian "Lyrical Cole-Man" (also from Pisces Calling) is Mabern's tone parallel to George Coleman, whose inflamed clarity comes through in intense solos by Alexander and the leader.
Renowned for his encyclopedic knowledge and erudite navigation of the Great American and Great Jazz Songbooks, Mabern — who spent much of the 1960s as a favored accompanist for such singers as Betty Carter, Joe Williams, and Sarah Vaughan — was unparalleled at harmonizing less-traveled standards in individualistic ways that illuminated their message. On Mabern Plays Mabern, the selections are "It's Magic," which Mabern introduces with a gorgeous rubato statement that foreshadows Alexander's romance-saturated solo, and "Lover Man," highlighted by heartfelt declamations from Vincent Herring and Steve Davis.
Mabern's rollicking introductory solo to Alexander's "Miles' Mode" refraction, "The Iron Man," a staple of the Alexander-Mabern Quartet through the years, sets the stage for all members to swing their hardest. The title — and the performance — encapsulates the indefatigable energy, intense focus, abiding humility and giving personality that the octogenarian maestro projected through his until his final day. The notes and tones are emblematic of a remark Mabern made to DownBeat in 2015: "You can take a hundred-dollar gig, but on the bandstand you get a million dollars' worth of experience, because you always find something that you didn't know before you got on the bandstand."
"Mabern Plays Mabern" was produced by Paul Stache and Damon Smith, recorded live at Smoke Jazz & Supper Club, NYC on January 5-7, 2018 and mastered to ½" analog tape using a Studer mastering deck.
Harold Mabern, Eric Alexander, John Webber, Joe Farnsworth, Steve Davis, Vincent Herring,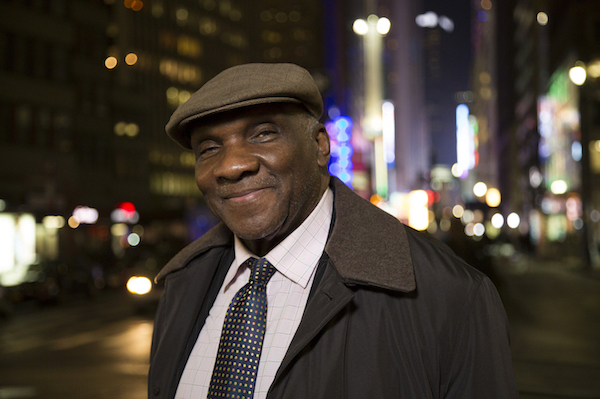 Harold Mabern
one of jazz's most enduring and dazzlingly skilled pianists, was born in Memphis, a city that produced saxophonists George Coleman and Charles Lloyd, pianist Phineas Newborn Jr. and trumpeter Booker Little. He was an unsung hero of the 1960s hardbop scene, performing and recording with many of its finest artists, and only in recent years has he begun to garner appreciation for his long-running legacy in jazz and the understated power of his talent; as critic Gary Giddins has written, "With the wind at his back, he can sound like an ocean roar."
During his over half-century on the scene as sideman and leader, he has played and recorded with such greats as Lee Morgan, Sonny Rollins, Hank Mobley, Freddie Hubbard and Miles Davis, just to name a few. "I was never concerned with being a leader, I just always wanted to be the best sideman I could be. Be in the background so you can shine through."
Mabern explains a little about his background and its influence on his music – "There were some fine jazz musicians in Memphis, like Phineas Newborn, Jr., who I've always said was a musical genius. But if you wanted to make a living as a jazz musician in Memphis, you were also forced to play rhythm and blues music. At the time, we all thought it was taking away from our time with jazz. But now I realize what a joy it was. It takes a special kind of feel that all great improvisers like Charlie Parker and Clifford Brown understood. In fact, I think of myself as a bluespianist who understands jazz." "Every day, even when I'm not practicing, I'm thinking about music. Most of the songs I've ever written are away from the piano while I'm walking down the street humming and whistling."
The music was challenging. He'd just start playing. He'd say "Mabern, play this with me." Now, if he had a specific thing he wanted me to play, like say maybe he wanted me to play a figure with him in unison, ok, and I'd pick it right up because of the fact that I'm self taught, always had to use my ears anyway… Then there'd be times when he'd say, "Mabern, you play this with me," and it might be the harmony part to what he's playing…whatever way, it was always a challenge. He always said, "Mabern, you're a bad cat." And I'd say, "Oh, I'm just trying to keep up with you."
Between 1968-70, Mabern led four albums for Prestige, the first being A Few Miles From Memphis with a lineup that featured two saxophonists, one of them fellow Memphis native George Coleman. As the 1970s began, Harold Mabern became a key member of Lee Morgan's working group and appeared on several live and studio recordings made by the trumpeter before his death in 1972.
In 1971, he played on Stanley Turrentine's The Sugar Man and Don't Mess With Mr. T. album in 1973. In 1972 he recorded with Stanley Cowell's Piano Choir.
In more recent years, he has toured and recorded extensively with his former William Paterson University student, the tenor saxophonist Eric Alexander. To date, Mabern and Alexander have appeared on over twenty CDs together. A longtime faculty member at William Paterson University since 1981, Mabern is also a frequent instructor at the Stanford Jazz Workshop.
Harold Mabern has recorded as a leader for DIW/Columbia and Sackville and toured with the Contemporary Piano Ensemble (1993-1995).

This album contains no booklet.