---
Album info
Album including Album cover Booklet (PDF)
Vincent David (b. 1974):

1

Mirages

16:41

2

Éclats d'échos

07:17

3

Sillage

07:08

4

Nuée ardente

09:36

5

Échos éclatés

09:15

6

In pulse

08:43

Total Runtime

58:40
Info for Pulse

First record made from my compositions and my universe. This album explores different facets of my imagination with sometimes a lyrical saxophone, sometimes rhythmic or just treated as a percussion instrument. The colours of these pieces are marked with musical and cultural references. As a performer, these compositions also reflect a musical and technical outcome that highlights the modernity of the saxophone with different styles and influences. From sonata to solo, including a mixed quarter with drums, double bass, piano and saxophone, this program will help you rediscover the melodic and rhythmic capacities of Adolphe SAX's creation.
Vincent David, alto and soprano saxophones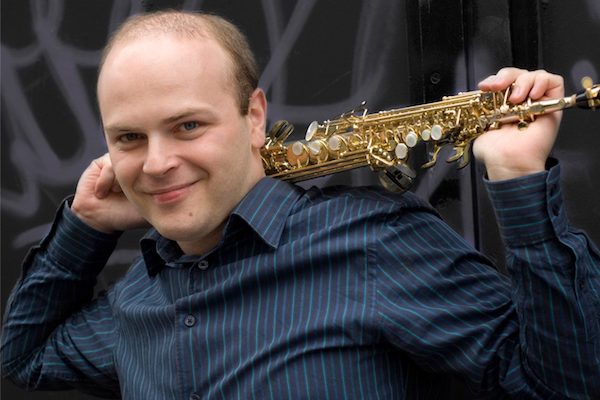 Vincent David
is the leader of a generation of saxophonists who develops the musical and technical possibilities of his instrument. Having won three international awards during his studies, he is an accomplished and complete musician. It is the source of many creations such as Dialogue de l'ombre double by Pierre Boulez , Troisième round by Bruno Mantovani and Trame XIII by Martin Matalon.
As soloist, he has performed with Philharmonique Orchestra of Radio France, National Orchestra of Toulouse's Capitole, National Orchestra of Strasbourg, Orchestra of Suisse Romande, Ensemble Inter Contemporain, Tapiola Sinfonietta of Helsinki , Helsinki Philharmonic Orchestra, National Taiwan Symphony Orchestra, Philharmonique Orchestra of Stuttgart, Navy Band Orchestra of Washington, Camerata Aberta of Sao Paulo, Musica Assoluta of Hannover. Scottish Chamber Orchestra, TM+, Court-Circuit.
He has collaborated with many composers Luciano Berio, Pierre Boulez, Peter Eötvös, Gérard Grisey, Philippe Hurel, Michael Jarrell, Mauro Lanza, Philippe Leroux, Bruno Mantovani, Martin Matalon , Yann Maresz, Marc Monnet, Yann Robin, Alberto Posadas. Since 1998, he has worked with conductors such as Pierre Boulez, Jonathan Nott, David Robertson, Peter Eötvös, Suzanna Mälkki, Peter Rundel. Pierre-André Valade, Pascal Rophé, Mathias Pinscher and Bruno Mantovani.
He is also directed in the Philharmonic Orchestra of Radio France by Myung-Whun Chung, Vladimir Spivakov and the Orchestra of the Paris Opera by Jeffrey Tate.
Composer and conductor, he has composed for his instrument, solo pieces such as « Sillage » and « Échos éclatés » for soprano sax, « Pulse » and « Éclats d'échos » for alto saxophone, « Mirages » for soprano saxophone and piano », and a concerto « Reflets » for alto sax and orchestra. He has also wrote Jazz duets and quartets.
He is also active in improvised music (jazz, contemporary) through encounters with musicians such as Pierrick Pedron, Christophe Monniot, Jean-Charles Richard, Stepahane Guillaume and Baptiste Herbin sometimes giving rise to recordings (Vivaldi Universal and Crossover). In 2012, he founded the jazz quartet " Fireworks" and composes regularly for the ensemble.
Vincent David has taken numerous master classes, and is a recognized teacher throughout the world. Vincent lives music with relish, joy and passion, supported by mastering the saxophone and its extensive playing.

Booklet for Pulse