---
Album info
Album including Album cover
I`m sorry!
Dear HIGHRESAUDIO Visitor,
due to territorial constraints and also different releases dates in each country you currently can`t purchase this album. We are updating our release dates twice a week. So, please feel free to check from time-to-time, if the album is available for your country.
We suggest, that you bookmark the album and use our Short List function.
Thank you for your understanding and patience.
Yours sincerely, HIGHRESAUDIO
1

Drifting

07:18

2

Descending

09:41

3

Stillness

15:23

4

Ascending

13:46

5

Realization

14:49

Total Runtime

01:00:57
Info for Shakuhachi Sleep Music

A master of the shakuhachi flute, it is said, can invoke an inner stillness in listeners, like a quiet pond reflecting the moon. Shakuhachi Sleep Music invites us to experience here the beauty and calmness of this revered tradition. Grand Master of the Zen bamboo flute Riley Lee plays an authentic and deeply soothing sequence of pieces to guide us, breath by breath, into the peaceful domain of the quiet mind, unperturbed and ready for restful slumber.
Biographie der Mitwirkenden: Riley Lee is the recipient of two of the most venerated lineages of traditional shakuhachi, traceable back to the Zen komusô, or 'priests of nothingness.' He is the first non-Japanese to attain the rank of dai shihan (grand master), and has recorded dozens of albums including Music for Zen Meditation (Narada, 2003). He resides in Australia.
Riley Lee, shakuhachi flute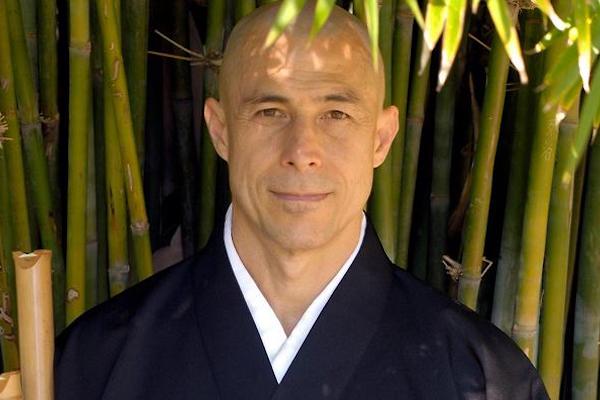 Riley Lee
began playing the shakuhachi (bamboo flute) in Japan in 1971, studying was with Chikuho Sakai until 1980, and has been a student of Katsuya Yokoyama since 1984.He was given the rank of Dai Shihan (grand master) in 1980.
Riley was born in Plainview Texas USA in 1951, and moved to Shawnee Oklahoma USA in 1957, where, aged 13, he became the bass player of the award-winning rock band "The Workouts". He and his family moved to Hawai'i in 1966. He first went to Japan in 1970, and returned in 1971, when he began his shakuhachi studies. He lived there continuously until 1977.
From 1973, Riley became the first non-Japanese to play taiko professionally, by touring internationally as a full-time performer of taiko (Japanese festival drums), yokobue (a high pitched bamboo transverse flute) and shakuhachi with Ondekoza (now called Kodo) a troupe of traditional Japanese musicians, performing with such groups as the Boston Symphony Orchestra, and at venues such as Kennedy Center (Washington DC), Roundhouse Theatre (London), Espace Pierre Cardin (Paris), and the Boston Symphony Hall.
Riley's studies with traditional teachers in Japan have included such peculiar methods as practicing barefoot in the snow, blowing into his flute under waterfalls and in blizzards until icicles form at its end, and running the Boston Marathon and then playing taiko drums at the finish line.
In 1976, while on tour in Europe with Ondekoza, Riley met Patricia, who was at that time living in Paris. Patricia returned with Riley to Sado Island, and they left the group in 1977, while on tour in the USA. They were married that year. Patricia is Riley's primary inspiration, and critic, and has worked full time as his manager / agent since 1992.
After returning to Honolulu with Patricia in 1978, he began teaching privately and performing. He founded the Chikuho School of Shakuhachi of Hawaii. He was a lecturer of the shakuhachi at the University of Hawai'i until leaving for Australia in 1986 to take up a PhD fellowship at the University of Sydney.
Patricia and Riley's twin daughters, Aiyana and Marieke, were born in 1979 in Kahuku, on the North Shore of Oahu.
Riley completed his BA and MA degrees in music at the University of Hawai'i, and received his PhD degree in ethnomusicology from the University of Sydney. His PhD dissertation topic was on the Zen repertoire of the shakuhachi. He was an East-West Center grantee in 1985-1986 and a Japan Foundation fellow in 1988-1989. He was made Honourary Fellow of the University of Western Sydney in 1997.
He has published scholarly articles and book reviews in leading national and international musicology journals, such as Ethnomusicology and Asian Music. He has translated for journals such as Contemporary Music Review. His PhD dissertation, on the transmission of the Zen repertoire of the shakuhachi, (completed in 1993) is published by UMI (USA).
He has been instrumental in creating a professional presence of traditional Japanese music in Australia. He has introduced the shakuhachi to a diverse audience as both a soloist and with other performers of such instruments as harp, cello, saxophone, tabla, guitar, didjeridu, and symphony orchestra. He and Patricia founded the Australian Shakuhachi Society in 1996. His request in 1988 to the Sawai Koto School in Japan that a koto player be sent to Australia facilitated the immigration to Australia of talented Satsuki Odamura.
In 1995, he also co-founded with Ian Cleworth, Australia's dynamic Japanese festival drum group, TaikOz. It has since become one of Australia's premier performance groups, acclaimed both at home and in Japan, performing with the Bell Shakespeare Theatre, in the production Kaidan (Ghost Stories) choreographed by Meryl Tankard and in Chi Udaka, a collaboration with Lingalayam, the Australian-based South Indian Dance troupe directed by Anandavalli.
Riley, together with composer/musician Michael Askill, performed with the Sydney Dance Company in the 1999 Australian season of Graham Murphy's Air and Other Invisible Forces, touring USA at the end of 2000 and Europe in 2001 with this production. ...

This album contains no booklet.