---
Album info
Album including Album cover Booklet (PDF)
Ben Moore (b. 1960): Alas! This Is Not What I Thought Life Was:

1

Moore: Alas! This Is Not What I Thought Life Was

03:42

Lullaby:

2

Moore: Lullaby

02:42

Requiem:

3

Moore: Requiem

02:20

Where Are the Songs of Spring?:

4

Moore: Where Are the Songs of Spring?

03:25

Ah, Happy, Happy Boughs:

5

Moore: Ah, Happy, Happy Boughs

03:07

I Travel as a Phantom Now:

6

Moore: I Travel as a Phantom Now

02:38

Crazy Jane Talks with the Bishop:

7

Moore: Crazy Jane Talks with the Bishop

02:15

When I Was One-and-Twenty:

8

Moore: When I Was One-and-Twenty

01:27

Between the Lights:

9

Moore: Between the Lights

02:52

And Another Song Comes On (Excerpts):

10

Moore: And Another Song Comes On (Excerpts): No. 1, Shirley [Play My Song]

03:00

11

Moore: And Another Song Comes On (Excerpts): No. 5, And Another Song Comes On

02:57

Moore: Love Remained (Excerpts):

12

Moore: Love Remained (Excerpts): No. 3, Love Remained

03:00

13

Moore: Love Remained (Excerpts): No. 2, Uncle Ronnie

03:20

A Holy Place:

14

Moore: A Holy Place

03:37

Judith River:

15

Moore: Judith River

03:58

Where Has Summer Gone?:

16

Moore: Where Has Summer Gone?

03:15

Goodbye Old Centerville:

17

Moore: Goodbye Old Centerville

02:56

Love and I

18

Moore: Love and I

03:58

Were I to Touch You (From "Henry and Company"):

19

Moore: Were I to Touch You (From "Henry and Company")

03:11

A Moment Like This:

20

Moore: A Moment Like This

02:38

See How a Flower Blossoms:

21

Moore: See How a Flower Blossoms

02:54

On Music:

22

Moore: On Music

03:15

Total Runtime

01:06:27
Info for Gathering

This unabashedly eclectic album features stirring and varied songs by American composer Ben Moore, written over a period of some 30 years and ranging from modern art song to musical theater and cabaret. The texts span some 2,600 years from the ancient poet Sappho to contemporary lyrics. Conceived early in the COVID-19 pandemic, Gathering is united by its message of hope in troubled times and hope for a brighter future.
Alongside one of today's leading collaborative pianists, Brian Zeger, the album features an extraordinary group of singers capable of performing in a wide range of musical styles: Isabel Leonard, Liz Callaway, Matthew Polenzani, Janai Brugger, Michael Kelly, Alexander Gemignani and Joseph Lattanzi.
Arranged in five sections, Gathering begins with poetry from the Romantic era — including famous lines from Shelley and Keats — and next takes the listener to 20th-century texts, including poems by Yeats and Hardy. The following section, "Toward Acceptance," includes stirring lines adapted by Moore from a letter and video by a young gay man lamenting the suicide of his uncle. ("I would have held you in my arms if I could / You and I – we had everything in common.") The fourth section offers theater and cabaret songs, including songs from Moore's musical Henry and Company. The last section, "Songs of Hope," features three songs with lilting melodies set to Moore's own poems, concluding with "On Music."
Gathering is Delos' second album of Moore's music. The first, Dear Theo (DE 3437), with text from Vincent van Gogh's letters to his brother, features Paul Appleby, Susanna Phillips, Brett Polegato and Brian Zeger. It was hailed as displaying Moore's "aptitude for psychologically probing yet undeniably appealing storytelling" (Opera News) and "well-thought-out tonality. . . conviction and beautiful sense of line." (Classical-Modern Music Review)
Isabel Leonard, mezzo-soprano
Janai Brugger, soprano
Joseph Lattanzi, baritone
Matthew Polenzani, tenor
Liz Callaway, soprano
Michael Kelly, baritone
Alexander Gemignani, tenor
Brian Zeger, piano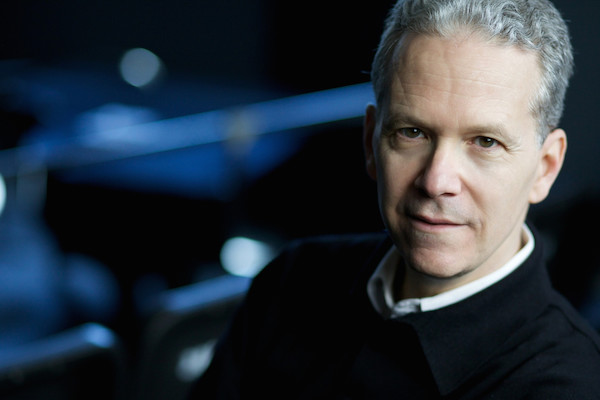 Brian Zeger
born in Port Jervis, New York, has been artistic director of Vocal Arts since 2004 and a Juilliard faculty member since 1993.
Recognized as one of today's leading collaborative pianists, he has performed with many of the world's greatest singers including Marilyn Horne, Deborah Voigt, Anna Netrebko, Susan Graham, René Pape, Dame Kiri Te Kanawa, Frederica von Stade, Piotr Beczala, Bryn Terfel, Joyce DiDonato, Denyce Graves, and Adrianne Pieczonka in an extensive concert career that has taken him to premiere concert halls throughout the U.S. and abroad.
He has numerous recordings available on the EMI, Koch, Naxos and New World labels, his most recent including, on Delos, All Who Wander, a recital disc with Jamie Barton; Preludios—Spanish songs with Isabel Leonard; Strauss and Wagner lieder with Adrianne Pieczonka; Dear Theo: 3 Song Cycles by Ben Moore with Paul Appleby, Susanna Phillips and Brett Polegato; and A Lost World—Schubert Songs and Duets with Susanna Phillips and Shenyang.
Also active as a chamber musician, Zeger has been a regular guest at many summer festivals including Aspen, Ravinia, Caramoor, Aldeburgh, and Santa Fe, and has made appearances at the Bard Music Festival, the Cape Cod Chamber Music Festival, and the Frankly Music series in Milwaukee. He has enjoyed collaborations with the Borromeo and Brentano quartets, An die Musik, the New York Philharmonic Chamber Ensembles, and with Bernard Greenhouse, Glenn Dicterow, Eugene Drucker, and Paula Robison.
He has taught and given master classes for numerous institutions and served for 10 years as the artistic director of the song program at the Steans Institute at the Ravinia Festival and for eight years as the executive director of the Metropolitan Opera Lindemann Young Artists Development Program.
His critical essays and other writings have appeared in publications including Opera News, the Yale Review, and Chamber Music magazine. He has made frequent appearances on the Metropolitan Opera radio broadcasts and has adjudicated many prominent competitions including the Metropolitan Opera National Council Auditions, the Concert Artists Guild auditions, the Walter W. Naumberg Vocal Competition, and Richard Tucker Music Foundation Auditions.
Zeger holds a bachelor's degree from Harvard, a master's degree from Juilliard, and a doctorate from the Manhattan School of Music. His teachers have included Morris Borenstein, Sascha Gorodnitzki, and Nina Svetlanova.
Ben Moore
The music of Ben Moore has been performed by many leading singers, soprano Deborah Voigt, mezzo-soprano Susan Graham, tenors Jerry Hadley and Robert White, and four time Tony winner Audra McDonald. Voigt premiered four of Moore's songs and reprised his encore piece "Wagner Roles" in her Carnegie Hall recital debut. In September 2005 EMI released Voigt's first recital CD, All My Heart, which includes eight of Moore's songs. Opera News wrote: "Eight songs by Ben Moore from the centerpiece of the disc, and their easy tunefulness and effective settings offer Voigt plenty of emotional range…the romantic sweep and dark urgency of Elizabeth Bishop's 'I am in need of music,' the gently lyrical 'In the dark pine-wood' and the richly internalized imagery of Moore's restrained setting of Keats' 'Darling I listen'…a heartfelt and richly communicative recital." Moore's association with Voigt also includes a tribute to Montserrat Caballé commissioned by the Metropolitan Opera Guild.Ben Moore's music spans many styles genres, from text settings of great poets to comic material for cabaret and concert stages, many to his own lyrics. Robert White has performed Moore's setting of the Yeats poem "The Lake Isle of Innisfree" at numerous venues across the country and on international radio. In 2005 the Marilyn Horne Foundation and the ASCAP Foundation/ Charles Kingsfor Fun commissioned the song cycle So Free Am I. Set to the poetry of women authors, it reflects the experience of women across centuries and cultures. Among several commissions from the Metropolitan Opera is his duet "We Love the Opera," which was featured on their radio broadcast on New Year's Day, 2005, as well as three songs for Met managing director Joseph Volpe's Farewell Gala in 2006.
Special comic material for opera singers includes "Sexy Lady" for Susan Graham, as well as "Wagner Roles" for Deborah Voigt. "Sexy Lady," which was Gramophone magazine called "gloriously funny," is featured on the Susan Graham at Carnegie Hall, released by Warner Classics. In The New York Times review of Miss Voigt's Lincoln Center recital in 2002, of "Warner Roles" critic Allan Kozinn called it "the clear highlight…a brilliant comic song." In 1999 Jerry Hadley commissioned the chamber musical Henry and Company, a four-character memory piece with a text by Barry Kleinbort set in a small town America.
Born on January 2, 1960, in Syracuse, New York, Moore grew up in Clinton, New York and Graduated from Hamilton College. With and MFA from The Parsons School of Design, he also pursues a career as a painter.

Booklet for Gathering