---
Album info
Album including Album cover
I`m sorry!
Dear HIGHRESAUDIO Visitor,
due to territorial constraints and also different releases dates in each country you currently can`t purchase this album. We are updating our release dates twice a week. So, please feel free to check from time-to-time, if the album is available for your country.
We suggest, that you bookmark the album and use our Short List function.
Thank you for your understanding and patience.
Yours sincerely, HIGHRESAUDIO
1

.44 Special Blues

01:58

2

Georgia Women

04:05

3

My Starter Won't Start

03:14

4

Take Out Some Insurance

03:58

5

Rich White Honky Blues

03:56

6

Short Haired Woman

04:53

7

Fireman Ring The Bell

05:28

8

Rock Me Baby

03:57

9

I Like It When It's Stormy

03:19

10

Call Me Thunderhead

04:03

11

TV Mama

04:04

12

Jesus, Won't You Come By Here

02:50

Total Runtime

45:45
Info for Rich White Honky Blues

Hank Williams, Jr.'s sound has always been built on the blues and his latest album, Rich White Honky Blues, is a sonic testimony to that. The project came together over three hot days in Nashville, recorded live with the finest blues session players in the country at producer Dan Auerbach's legendary Easy Eye Sound studio. Never one to rest on his laurels, even after 56 studio albums, the acclaimed Country Music Hall of Fame member is still finding new creative ground to explore.
"The blues is where it all comes from. It's the start of everything musical in my family; everything starts with Tee-Tot and flows from there. I've always flirted with this stripped back blues, all the way back to the '80s. But I finally made an album that's just that, and I like it." (Hank Williams Jr.)
Hank Williams Jr.'s extremely impressive resume has spawned 70 million albums sold worldwide, six PLATINUM albums, 20 GOLD albums, 13 No. 1 albums and 10 No. 1 singles. Marking 58 years since his first album in 1964, Williams Jr. is preparing to release his 57th studio album Rich White Honky Blues on June 17 via Easy Eye Sound, featuring 12 songs recorded over a three-day period by GRAMMY-winning producer Dan Auerbach. 2016's It's About Time (Nash Icon Records) included the history-making "Are You Ready for the Country," as well as tunes "Dress Like an Icon," "Just Call Me Hank," "It's About Time" and "The Party's On" in addition to re-recorded versions of classics "Mental Revenge" and "Born to Boogie" with Brantley Gilbert, Justin Moore and Brad Paisley on guitar. Following It's About Time, Williams Jr. has released several compilations, including All My Rowdy Friends Are Coming Over: Great Tailgating Songs, A Country Boy Can Survive (Box Set), Hank Jr. Sings Hank Sr. and 35 Biggest Hits. He continues to add accolades to an extremely impressive resume, which includes ACM Entertainer of the Year, CMA Entertainer of the Year and BMI Icon, in addition to a GRAMMY win and coveted inductions into the Nashville Songwriters Hall of Fame and Country Music Hall of Fame.
Hank Williams Jr., guitar, vocals
Kinney Kimbrough, drums
Dan Auerbach, dobro guitar
Eric Deaton, guitar
Kenny Brown, guitar
Bobbie Wood, piano, Hammond B3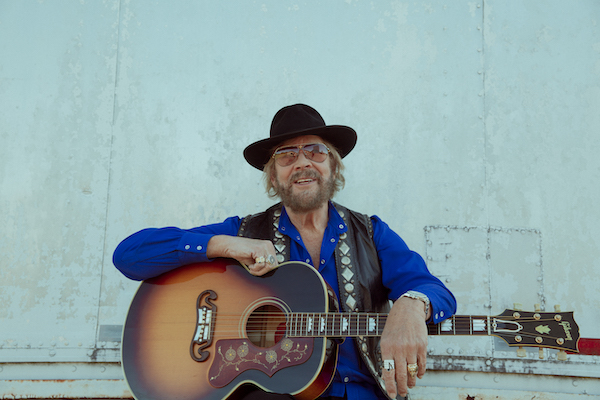 Hank Williams Jr.
With one of the most famous pedigrees in country music, Hank Williams Jr. spent his early career being told to perform and copy his father's music. Unlike many offspring of famous parents, however, he managed to emerge from his father's shadow, but only after he'd made a complete break in the late 1970s, reinventing himself as a rowdy country rocker.
Born Randall Hank Williams – better known as Hank Jr. – young Hank lost his father before he was four. Pushed into performing by his mother at the age of eight, Hank sang his father's biggest hits and made his first appearance on the Grand Ole Opry at 11. Though he had some success (his 1964 recording of "Long Gone Lonesome Blues" climbed to No. 5 on the country charts), Hank grew tired of living his life, as the title of his self-penned Top 10 hit reveals, "Standing in the Shadows." He made some attempts at rock and roll, performing under the name Rockin' Randall, and was desperately unhappy, falling into drug and alcohol abuse soon after the age of 18. He severed ties with his mother. In 1974, he tried to kill himself.
There was a doctor, he said: "You've been taught to look like, act like, and be like Hank Williams your whole life. He died at twenty-nine. And you're going to beat him." Those were his exact words. And he said, "I want you to start saying, 'the hell with that.' And you go do your thing and you kiss that other stuff goodbye." That was some pretty good advice.
Williams moved to Alabama in an attempt to pull his life together and find himself musically. He began a series of collaborations with Southern rock and Outlaw musicians – Waylon Jennings, the Marshall Tucker Band, Charlie Daniels, and others – and released Hank Williams Jr. and Friends, generally considered his watershed album. Tragedy struck the following year when, while climbing Ajax Mountain in Montana, Williams fell 442 feet, crushing his face and splitting his skull in two. After two years of reconstructive surgery and recovery – in which he relearned to speak (and sing) – he adopted his trademark beard, sunglasses, and hat and returned to the studio. He began the slow rebuilding of his career, this time entirely in the Southern country-rock genre.
In the last six months of the 1970s, Hank Jr. had two Top 10 singles – "Family Tradition" and "Whiskey Bent and Hell Bound"– the first salvos in a virtually uninterrupted barrage of 29 Top 10 hits, lasting through 1988. His appeal was primarily among young, rowdy audiences, drawn to his swaggering, hedonistic anthems. His banner year was 1982, when he had no less than nine albums on the chart at the same time, a record for country music. In 1988, he was named Entertainer of the Year by the CMA and the ACM.
In 2006, Williams was given the Johnny Cash Visionary Award at the CMT Music Awards and in 2008 was honored as a BMI Icon for his "unique and indelible influence on generations of music makers." Williams continues to tour and record, releasing It's About Time on the Nash Icon label in 2016.

This album contains no booklet.