---
Album info
Album including Album cover Booklet (PDF)
John Psathas (b.1966): Muisca (Version for 2 Guitars):

1

Muisca (Version for 2 Guitars): I. Soledad

04:13

2

Muisca (Version for 2 Guitars): II. Chia

04:25

3

Muisca (Version for 2 Guitars): III. El dorado

05:48

Marek Pasieczny (b.1980): Pokarekare Ana:

4

Pokarekare Ana (Arr. M. Pasieczny for 2 Guitars)

03:50

Jack Body (1944 - 2015): African Strings:

5

African Strings: I. Valiha I. Ramandriana

06:27

6

African Strings: II. Kora. Chedo

06:17

7

African Strings: III. Valiha II. Samy fali

03:53

Anthony Ritchie (b. 1960): Pas de deux, Op. 51a:

8

Pas de deux, Op. 51a: I. Prelude

04:20

9

Pas de deux, Op. 51a: II. Au revoir

05:14

10

Pas de deux, Op. 51a: III. Jeux

02:45

11

Pas de deux, Op. 51a: IV. Waltz triste

03:09

12

Pas de deux, Op. 51a: V. Epilogue

01:43

Total Runtime

52:04
Info for Music from New Zealand for 2 Guitars

Guitar works by New Zealand composers continue to display a richness of imagination and sense of color that makes them intensely attractive to listeners. In 1990 Jack Body wrote African Strings, which transcribed music of the Madagascan valiha tube zither and West African kora harp to captivating effect. John Psathas Muisca refers to the Chibcha-speaking people of what is now Colombia in music of conversational vitality and driving rhythm. Anthony Ritchie evokes lovers dances in Pas de Deux and there is a beautiful arrangement of the famous traditional Maori love song Pokarekare Ana.
Jane Curry, classical guitar
Owen Moriarty, classical guitar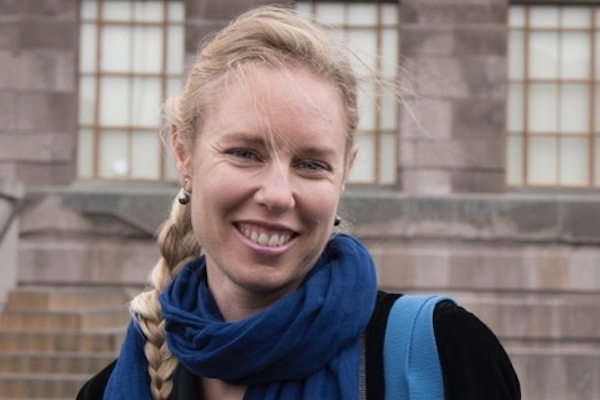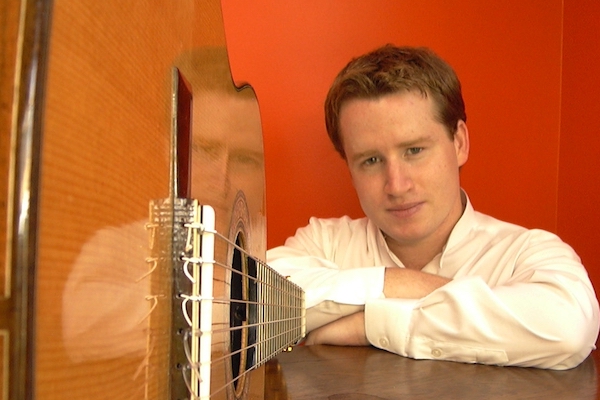 Jane Curry
After successfully auditioning to study postgraduate performance at the Royal College of Music, the Royal Northern College of Music, and the University of Southern California, Jane chose to study with Scott Tennant at USC. She was subsequently offered a full scholarship to study towards a Master's and Doctorate degree with Professor Thomas Patterson (University of Arizona). David Russell and Sergio and Odair Assad both hold annual artist residencies at the University of Arizona which has given Jane the opportunity to study closely with these Grammy winning musicians.
Concert engagements include concertos with the Orkiestra Ars Longa (Krakow Music Academy, Poland) the Dunedin Symphony Orchestra, the Aorangi Symphony Orchestra, the Nelson Symphony Orchestra (New Zealand), and the Capital Concert Orchestra (Canberra). Her chamber music collaborations include Archi d'Amore Zelanda, and the New Zealand Guitar Quartet (NZGQ). Archi D'Amore Zelanda, featuring Donald Maurice (viola d'amore), recently returned from concerts in Malaysia, Thailand and Poland. The trio were visiting artists at the International Viola d'amore Congress held at the Krzysztof Penderecki European Centre for Music (Poland). While in Poland the group recorded several Vivaldi and Graupner concertos with the Polish record company Acte Prealable. NZGQ highlights include concerts at the Guitar Foundation of America Convention (2018), Beijing: Centennial Hall, Peking University and the Sunrise Concert Hall, Beihang University. Both groups are committed to commissioning and recording new works and have several CD releases. Jane is Senior Lecturer in Music at the New Zealand School of Music at Victoria University of Wellington where she balances a busy schedule of solo and chamber music engagements with the coordination of the largest classical guitar programme in New Zealand.
Owen Moriarty
Owen completed his Masters at Massey University (New Zealand) in 2003, and then continued his studies at the University of Southern California (Los Angeles) with Scott Tennant and Bill Kanengiser. During his time in the USA he also studied with Brian Head, Martha Masters, and Pepe Romero and participated in master classes with guitar luminaries Odair and Sergio Assad and Grammy award winning guitarist David Russell.
Owen has released five CDs - a self-titled debut (double) CD, "Da Chara" and "Incantation" (Duo Tapas - violin/guitar), "The Storm" (Ode Records) and "The Passing of a Black Star" (Rattle Records) (New Zealand Guitar Quartet). As one of New Zealand's most sort after chamber musicians, Owen is a touring artist with Arts on Tour and Chamber Music New Zealand. He has also given concerto performances with the National Capital Orchestra (Canberra), the Nelson Symphony Orchestra, the Devonport Chamber Orchestra, and The Massey University Orchestra. He has also performed and recorded with the New Zealand Symphony Orchestra and the New Zealand String Quartet.
Prize winner in several competitions, including the Rotorua Concerto Competition, the Gisborne International Music Competition, the ASTA/Green Competition (California), the Bangkok International Guitar Competition, and the Ivor Mairants Guitar Competition (London). Owen has performed throughout New Zealand, and in Australia, USA, Portugal, Mexico, Thailand, Spain, China, and the United Kingdom.

Booklet for Music from New Zealand for 2 Guitars