---
Album info
Album including Album cover Booklet (PDF)
Johannes Brahms (1833 - 1897): Sonata in F Minor, Op. 120 No. 1:

1

Brahms: Sonata in F Minor, Op. 120 No. 1: I. Allegro appassionato

07:56

2

Brahms: Sonata in F Minor, Op. 120 No. 1: II. Andante un poco Adagio

04:40

3

Brahms: Sonata in F Minor, Op. 120 No. 1: III. Allegretto grazioso

03:51

4

Brahms: Sonata in F Minor, Op. 120 No. 1: IV. Vivace

05:12

Robert Schumann (1810 - 1856): Fantasiestücke, Op. 73:

5

Schumann: Fantasiestücke, Op. 73: I. Zart und mit Ausdruck

03:19

6

Schumann: Fantasiestücke, Op. 73: II. Lebhaft, leicht

03:22

7

Schumann: Fantasiestücke, Op. 73: III. Rasch und mit Feuer

04:11

Clara Schumann (1819 - 1896): Drei Romanzen, Op. 22:

8

Schumann: Drei Romanzen, Op. 22: I. Andante molto

03:10

9

Schumann: Drei Romanzen, Op. 22: II. Allegretto

02:34

10

Schumann: Drei Romanzen, Op. 22: III. Leidenschaftlicht schnell

03:55

Johannes Brahms: Sonata in E flat Major, Op. 120 No. 2:

11

Brahms: Sonata in E flat Major, Op. 120 No. 2: I. Allegro amabile

07:56

12

Brahms: Sonata in E flat Major, Op. 120 No. 2: II. Allegro appassionato

05:18

13

Brahms: Sonata in E flat Major, Op. 120 No. 2: III. Andante con moto – Allegro – Più tranquillo

06:48

Total Runtime

01:02:12
Info for Chiaroscuro (Works for clarinet and piano)

Clarinetist Ona Cardona and pianist Josep Colom join forces on this recording, performing Brahms' late masterpieces, the clarinet sonatas op. 120. Superb performances of both sonatas that framed Robert Schumann's Fantasiestücke, op. 73 and a wonderful arrangement for clarinet and piano of Clara Schumann's largely neglected Romanzen, op. 22.
Few relationships in the history of music are as intriguing as the one that developed between three true geniuses of German Romanticism: Robert Schumann (1810-1856), Clara Schumann (née Wieck, 1819-1896) and Johannes Brahms (1833-1897). All relationships have their beginning and end, and from the various elements of this album from Ona Cardona and Josep Colom we can read a history of the connections between this very special trinity.
The year 1849 was a tumultuous one for Robert Schumann. If the events of the Dresden Uprising that took place in the early days of May were greeted enthusiastically by Richard Wagner (1813-1883), who chose to become actively involved in the revolutionary action in the city, for Robert and his wife Clara they were a cause of alarm, leading them to take temporary exile in the nearby village of Kreischa. The upheaval did not interrupt Schumann's astonishing creative flow, however, as he worked on such large-scale compositions as the opera Geno- veva, op. 81 (premiered in 1850, as was Wagner's Lohengrin, a work with which Genoveva shares some common ground), the dramatic poem Manfred, op. 115, and the Scenen aus Goethes Faust, the inspiration for which was boosted by the forthcoming celebrations (in August that year) marking the centenary of the birth of German literary titan Johann Wolfgang von Goethe (1749-1832).
Ona Cardona, clarinet
Josep Colom, piano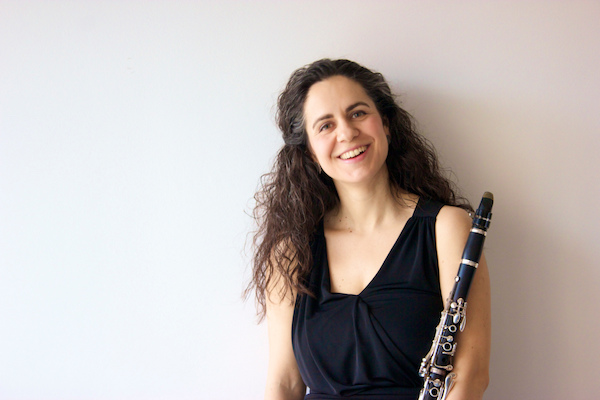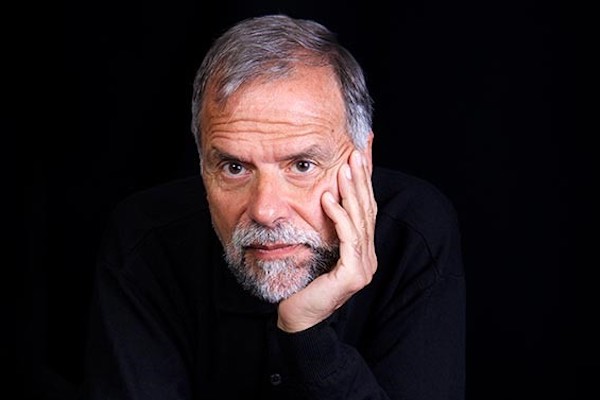 Ona Cardona
is a sensitive musician who combines solo performance, chamber and orchestral music, enjoying a wide repertoire from classicism to contemporary premieres.
She has performed at the main Spanish halls, such as Palau de la Música and L'Auditori de Barcelona, Auditorio Nacional de Madrid, Fundación Juan March, Palau de la Música de València, Auditorio de Zaragoza, also appearing at international festivals such as Granada, Segovia, Castell de Peralada, Úbeda, La Porta Ferrada, Al-Kalat, Santa Cristina d'Aro, Schubertíada de Vilabertran, Canfranc, Quincena Donostiarra. She has also performed throughout Europe (Wigmore Hall, St-Martin-in-the-Fields, Barbican Hall, Würmtaler Musikfest, Berlin Konzerthaus) as well as in the United States (Carnegie Hall) and China (Nanjing Music Hall).
As a soloist, she has performed with orchestras such as Radiotelevisión Española, Sinfónica de Castilla y León, Simfònica de Barcelona i Nacional de Catalunya, Sinfónica de Extremadura, OCAZ Enigma, Orquesta de Córdoba, Nacional de Cambra d'Andorra or Simfònica de les Illes Balears, among others. Passionate about chamber music, she usually appears with artists such as Alexandar Madzar, Gerold Huber, Denis Pascal, Enrique Bagaría, Juliane Banse, Mojca Erdmann, Maximilian Hornung, Ramón Ortega, The Soloists of London or the quartets Lotus, AmarArt and Casals.
In the orchestral sphere, she has been a soloist in the Young National Orchestra of Spain, and currently collaborates with prestigious orchestras, notably Orquesta de Cadaqués; linked to her roots, she is principal clarinet of Orquestra de Cambra Illa de Menorca. She works with renowned directors such as Adrian Leaper, Vassily Petrenko, Salvador Mas, Virginia Martínez, George Pehlivanian, Peter Rundel, Christian Curnyn, Jaime Martín, Eva Ollikainen, Krzysztof Penderecki, Nuno Coelho or Vladimir Ashkenazy.
She has recorded for Radio Nacional de España, Catalunya Música, Televisión Española, D + 3 Artmusic Project, Trito and Anacrusi, her performances being broadcasted internationally. Among her discography, it is remarkable the CD for Columna Música including the World premiere recording "Suite for Solo Clarinet" by Michel Camilo, as well as "Chiaroscuro" for Eudora Records, romantic works by Johannes Brahms, Robert and Clara Schumann with pianist Josep Colom, with whom she performs regularly.
Very committed to contemporary creation, many composers have dedicated their scores to her, premiering works by Carles Santos, Alberto García-Demestres, Gabriel Brnčić, Jesús Rodríguez-Picó, Julian Philips, Laura García Olalla, Cimeon Ellerton, Pedro Faria Gomes, Solfa Carlile, Mark Wolf, Timothy Lissimore or Henrik Goldschmidt.
Licensed from the Escola Superior de Música de Catalunya, she obtained a Master with Distinction at the Guildhall School of Music and Drama of London. She has also studied at the Royal College of Music of London and is currently pursuing her doctoral degree at the Rovira i Virgili University of Tarragona. She has been the recipient of numerous awards, highlighting Concurso Nacional Intercentros de Grado Superior, Concurso Permanente de Juventudes Musicales de España and El Primer Palau International Competition.
With extensive teaching experience, she regularly offers masterclasses in which she integrates the principles of the Trager Approach®. Having previously taught at Conservatori Superior de Música de les Illes Balears and Conservatorio Superior de Música de Aragón, she has recently been appointed Professor of Clarinet at Conservatorio Superior de Música de Málaga.
Josep Colom
I was born in Barcelona in 1947. Unusually for that period in Spain, music was a big part of our everyday family life, as far back as I can remember. Thanks to this, and the unconditional emotional and financial support I received from my parents, who were not themselves professional musicians, I was able to choose my career path at an early age, and have enjoyed it ever since.
In my youth, I won a number of competitions. The Jaén and Santander International competitions (1977 and 1978 respectively) helped me begin to make a name for myself in Spain; many years later, the Spanish Ministry of Culture awarded me the National Music Prize, an accolade I'm particularly proud to have won because it represents the appreciation and endorsement of my colleagues in the profession. During the 1980s I gradually made more and more public appearances, and these days, as well as performing as a recital soloist and chamber musician, I play regularly with virtually all the Spanish orchestras under the baton of excellent conductors, at the country's leading venues and festivals. I also play abroad quite frequently, especially in France, where I lived for a number of years during the 70s while studying at Paris's École Normale de Musique, founded by Alfred Cortot. I've also made most of my recordings in France, for the Mandala label, with albums of music by composers as diverse as Brahms, Franck, Blasco de Nebra, Mompou and Falla, among others. RTVE has recently released both a DVD of a performance I gave of Prokofiev's Third Piano Concerto and a CD of works by Chopin, Debussy and Ravel – live recordings from the Radio Clásica archive issued as part of a series entitled Grandes pianistas españoles. Despite the occasional imperfection here and there, I prefer live recordings for the greater authenticity they offer.
Throughout my career many other musicians have influenced my artistic development. One in particular that I'd like to mention is the composer (and, at the time, pianist) Joan Guinjoán who, when I was only nineteen, helped me develop a much more rational and structured way of approaching music and performance.
My reserved, introverted temperament means I feel most at home in the world of recital and chamber music, although I've never wanted to forego the chance to enjoy the wonders of the concerto repertoire. I'm not going to try to list all the orchestras, conductors, quartets and other musicians with whom I've shared great moments of music-making, because inevitably I'd leave some of them out, but I value each and every one of them immensely.
Teaching has become an increasingly important part of my life. Coming into contact with younger musicians has enabled me to rediscover the great piano repertoire with renewed enthusiasm. As well as giving regular masterclasses, I've also taught at the University of Alcalá de Henares since its music department opened in 1990, and at the Saragossa Conservatory and Valencia's Musikeon, while in September 2012 I took up a post at Barcelona's Liceu Conservatory.
I consider it a great privilege to be able to make music, and I am grateful to all those who have made the effort over the years to come and share this daily miracle with me.

Booklet for Chiaroscuro (Works for clarinet and piano)