---
Album info
Album including Album cover Booklet (PDF)
Georg Friedrich Händel (1685 - 1759): Lotario, HWV 26:

1

Handel: Lotario, HWV 26: Aria "Scherza in mar la navicella"

05:50

Rinaldo, HWV 7a:

2

Handel: Rinaldo, HWV 7a : Aria "Il vostro maggio"

03:08

Giulio Cesare In Egitto, HWV 17:

3

Handel: Giulio Cesare In Egitto, HWV 17: Aria "Da tempeste"

06:30

Concerto Grosso No. 4 in A Minor, Op. 6:

4

Handel: Concerto Grosso No. 4 in A Minor, Op. 6: I. Larghetto affetuoso

03:22

Giulio Cesare In Egitto, HWV 17:

5

Handel: Giulio Cesare In Egitto, HWV 17: Recitativo "E pur così"

00:51

6

Handel: Giulio Cesare In Egitto, HWV 17: Aria "Piangerò la sorte mia"

06:32

Concerto Grosso No. 4 in A Minor, Op. 6:

7

Handel: Concerto Grosso No. 4 in A Minor, Op. 6: II. Allegro

03:10

Lucrezia, HWV 45:

8

Handel: Lucrezia, HWV 45 : Aria "Alla salma infedel"

03:01

Alcina, HWV 34:

9

Handel: Alcina, HWV 34 : Aria "Ah! mio cor!"

11:50

Amadigi Di Gaulo, HWV 11:

10

Handel: Amadigi Di Gaulo, HWV 11 : Overture

03:31

Amadigi Di Gaulo, HWV 11:

11

Handel: Amadigi Di Gaulo, HWV 11 : Aria "Desterò dall'empia Dite"

06:28

Concerto Grosso No. 6 in G Minor, Op. 6:

12

Handel: Concerto Grosso No. 6 in G Minor, Op. 6: I. Larghetto e affettuoso

03:30

Alcina, HWV 34:

13

Handel: Alcina, HWV 34: Aria "Tornami a vagheggiar"

04:46

14

Handel: Alcina, HWV 34: Aria "Lascia ch'io pianga"

04:44

Total Runtime

01:07:13
Info for Handel: Enchantresses

Handel is one of Sandrine Piau's cult composers, and everyone has vivid memories of her magnificent Alcina on DVD (ALPHA715): 'Where once I portrayed light-hearted, pirouetting heroines, this new album offers a portrait of powerful, often wounded women.'. . . 'Queens, sorceresses, sirens . . . we were attracted by the musical and emotional intensity of the hopes, disappointments and sufferings of these women, not forgetting the malice or cruelty that they also know how to deploy', continues Jérôme Correas, the soprano's longstanding musical partner and conductor of Les Paladins. With Almirena, Cleopatra and Alcina, Handel explores all the facets of these defeated heroines, whose boldly delineated characters live once more in Sandrine Piau's passionate interpretation.
Sandrine Piau, soprano
Les Paladins
Jerome Correas, direction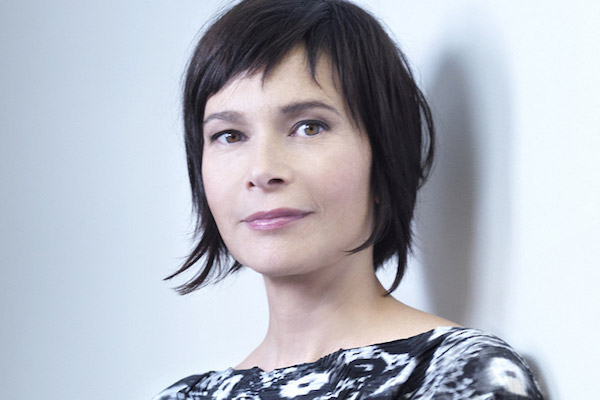 Sandrine Piau
After initially gaining a reputation in Baroque music, Sandrine Piau now sings a broad repertory and has confirmed her outstanding position in the operatic world.
She has distinguished herself in numerous roles in the leading international opera houses, including Cleopatra (Giulio Cesare) and Morgana (Alcina) at the Opéra de Paris, Dalinda (Ariodante) at the Salzburg Festival, Alcina, Mélisande, Sandrina (La finta giardiniera), Sister Constance (Dialogues des carmélites) at La Monnaie, Alcina and Dalinda in Amsterdam, Pamina (Die Zauberflöte), Donna Anna (Don Giovanni) and Sister Constance at the Théâtre des Champs-Élysées, and Despina (Così fan tutte) and Tytania (A Midsummer Night's Dream) at the Festival d'Aix-en-Provence.
Sandrine Piau appears regularly in concerts with orchestra and as a recitalist, notably in New York, Paris, London, Tokyo, Munich, Zurich and Salzburg.
She previously made four solo discs of Handel and Mozart arias and recorded two recital programmes, Après un rêve and Évocations, attesting her close partnership with Susan Manoff, with whom she appears regularly on the concert platform (Carnegie Hall, Wigmore Hall, Tours of the United States and Japan).
The operatic recital Desperate Heroines, with the Mozarteumorchester Salzburg under Ivor Bolton, received unanimous critical acclaim. Sandrine Piau now records exclusively for Alpha Classics. Her first disc on the label was a recital programme with Susan Manoff entitled Chimère.
Her recital Si j'ai aimé, with Le Concert de la Loge under the direction of Julien Chauvin, received a Diapason d'Or, a Choc de Classica and a Gramophone Award.
In 2019 Alpha released Pergolesi's Stabat Mater with Les Talens Lyriques directed by Christophe Rousset.
The 2019/20 season saw her take part in a major tour to celebrate the fortieth anniversary of Les Arts Florissants, a european tour with Teodor Currentzis, and concert performances of Debussy's Le martyre de Saint Sébastien conducted by Valery Gergiev.
Among her projects for the 2020/21 season are concert tours of Europe with a number of ensembles including Kammerorchester Basel and Il Giardino Armonico, and the premiere of Kaija Saariaho's Innocence at Aix-en-Provence.
Sandrine Piau was appointed Chevalier de l'Ordre des Arts et Lettres in 2006 and voted Vocal Artist of the Year at the Victoires de la Musique Classique 2009.

Booklet for Handel: Enchantresses