---
Album info
Album including Album cover Booklet (PDF)
1

Spring

03:46

2

Velvet

03:04

3

Take Me (Album Mix)

03:27

4

Pray (Album Mix)

03:20

5

Interlude

01:53

6

In My Car (Album Mix)

04:04

7

Move On

03:31

8

Liar

03:43

9

Room 414

04:14

10

It's Over (Album Mix)

04:03

11

Periphery

02:00

12

Even If

03:55

13

Autumn

03:36

14

Ghost

04:14

Total Runtime

48:50
Info for Room 414

A five-piece band isn't something you'd expect to be linked to drum and bass label Med School but The Erised's elegant approach adds yet another string to Med School's forward-thinking bow.
A unique collective from Ukraine, The Erised includes drum & bass producers Detail and Hidden Element, dancer turned singer/songwriter Sonya together with a collective of jazz, rock and pop musicians.
The band's impressive 2015 debut release, the "Desire" EP, included the supremely popular "Pray" and "It's Over", immediately capturing the attention of music fans across Europe and beyond.
Fast forward one year and The Erised are set to unveil their debut album, 'Room 414', a mature, impassioned creation that explores the band's vast emotional landscape. Sonya's voice is more absorbing than ever before, delicately crafting tales of sorrow and heartbreak before seducing the listener with her trademark, mesmerising choruses.
The Erised's moody instrumental textures capture a fine balance between tragic and euphoric, fire and water, spring and autumn. No track is the same, as every minute passes, a different part of the story is told.
'Room 414' is a landmark moment for both the band and the label, as all involved take a step into the unknown with this truly magnificent album.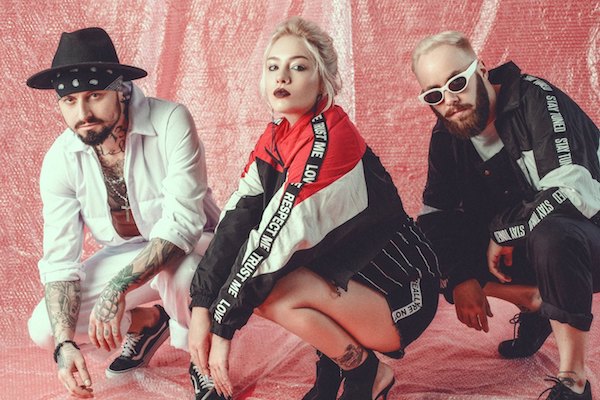 The Erised
A four-piece electronica band isn't something you'd normally expect to be linked to drum and bass label Med School, but the melodic and elegant electronica from The Erised adds just another string to their experimental and boundary-pushing bow. Having only formed last year, The Erised are still relatively young, although with each member bringing years of experience, creativity and instrumental skill to the table this won't be holding them back. To get to know them a little better we take a closer look at the talented bunch one by one.
Vocalist and front-woman Sofia Sukorukova has already won over the entertainment industry having spent twelve years as a professional dancer. Prior to providing her poetic lyrics for The Erised, Sofia has been strengthening her luxurious vocals under her alternative alias, "Sonya"; a pop-orientated project with an electronic edge that has given Sofia the platform to reach audiences at European festivals and engage thousands of viewers through several television appearances.
Next up is DJ and producer Detail. For the past five years Detail has been stepping up his game, already receiving huge support from D+B favorites Kasra and BBC Radio 1's Friction. With a huge passion for production in its entirety Detail's sound continues to develop, building upon his already impressive repertoire. No stranger to a UK-based imprint, Detail has had previous releases on Symmetry and Metalheadz, including the haunting and bass-heavy feature on Mako's "Tell Me Something".
Last Summer Detail took over the Radio 1Xtra airwaves with his very own guest-mix, showcasing his love for the heavier side of D+B. Metalcore enthusiast Igor is one half of D+B duo Hidden Element but with a focus to spread his wings and avoid being easily pigeonholed into one specific genre he's now also a quarter of the band. Their stimulating sounds have already caught Med School's attention last year, with "Bodola" featured on their eclectic "New Blood" compilation.

Booklet for Room 414