---
Album info
Album including Album cover Booklet (PDF)
Frédéric Chopin (1810 - 1849): 24 Preludes, op. 28:

1

Chopin: 24 Preludes, op. 28: No. 1, Agitato

00:37

2

Chopin: 24 Preludes, op. 28: No. 2, Lento

02:22

3

Chopin: 24 Preludes, op. 28: No. 3, Vivace

00:52

4

Chopin: 24 Preludes, op. 28: No. 4, Largo

01:53

5

Chopin: 24 Preludes, op. 28: No. 5, Allegro molto

00:36

6

Chopin: 24 Preludes, op. 28: No. 6, Lento assai

02:05

7

Chopin: 24 Preludes, op. 28: No. 7, Andantino

00:50

8

Chopin: 24 Preludes, op. 28: No. 8, Molto agitato

01:39

9

Chopin: 24 Preludes, op. 28: No. 9, Largo

01:19

10

Chopin: 24 Preludes, op. 28: No. 10, Allegro molto

00:32

11

Chopin: 24 Preludes, op. 28: No. 11, Vivace

00:37

12

Chopin: 24 Preludes, op. 28: No. 12, Presto

01:10

13

Chopin: 24 Preludes, op. 28: No. 13, Lento

02:40

14

Chopin: 24 Preludes, op. 28: No. 14, Allegro

00:31

15

Chopin: 24 Preludes, op. 28: No. 15, Sostenuto

05:11

16

Chopin: 24 Preludes, op. 28: No. 16, Presto con fuoco

01:07

17

Chopin: 24 Preludes, op. 28: No. 17, Allegretto

02:55

18

Chopin: 24 Preludes, op. 28: No. 18, Allegro molto

00:52

19

Chopin: 24 Preludes, op. 28: No. 19, Vivace

01:18

20

Chopin: 24 Preludes, op. 28: No. 20, Largo

01:30

21

Chopin: 24 Preludes, op. 28: No. 21, Cantabile

01:45

22

Chopin: 24 Preludes, op. 28: No. 22, Molto agitato

00:45

23

Chopin: 24 Preludes, op. 28: No. 23, Moderato

00:56

24

Chopin: 24 Preludes, op. 28: No. 24, Allegro appassionato

02:30

Leoš Janáček (1854 - 1928): On an Overgrown Path::

25

Janáček: On an Overgrown Path: I. Our evenings

03:11

26

Janáček: On an Overgrown Path: II. A blown-away leaf

02:37

27

Janáček: On an Overgrown Path: III. Come with us!

01:27

28

Janáček: On an Overgrown Path: IV. The Frýdek Madonna

02:57

29

Janáček: On an Overgrown Path: V. They chattered like swallows

02:10

30

Janáček: On an Overgrown Path: VI. Words fail!

02:03

31

Janáček: On an Overgrown Path: VII. Good night!

03:06

32

Janáček: On an Overgrown Path: VIII. Unutterable anguish

03:47

33

Janáček: On an Overgrown Path: IX. In tears

02:57

34

Janáček: On an Overgrown Path: X. The barn owl has not flown away!

03:42

Sonata "1.X.1905":

35

Janáček: Sonata "1.X.1905": I. The Presentiment

05:28

36

Janáček: Sonata "1.X.1905": II. The Death

07:11

Total Runtime

01:17:08
Info for Notebook

A marvelous voyage through the aesthetic of the fragmentary, by the hand of Chopin's 24 Preludes, op. 28 and Janáček's first book from "On an Overgrown Path" and his Piano Sonata "1. X. 1905". As Luca Chiantore states in the accompanying liner notes, this album "is characterised by the fleeting nature of works that speak to us of the fragility of existence". Domenico Codispoti brings the full brilliance of his pianism to his chosen repertoire, one that reflects the rich and complex inner life of Chopin and Janáček.
Domenico Codispoti, piano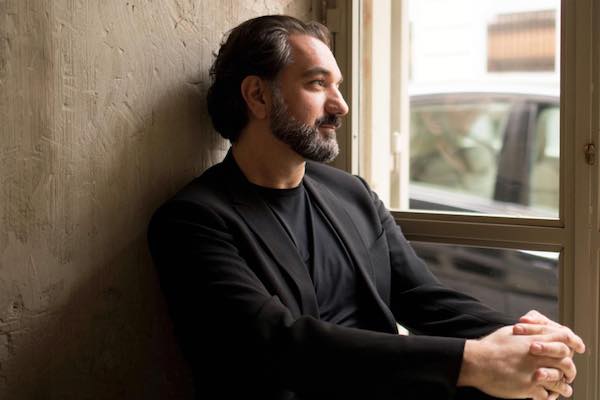 Domenico Codispoti
"One of the finest young concert pianists I know. He has superb technical command, exceptionally fine taste in his interpretations, impressive maturity". These were the words of Gyorgy Sandor after awarding Domenico Codispoti with the First Prize at the Pilar Bayona International Piano Competition in Zaragoza, Spain, which marked the beginning of his international career.
Hailed by international critics as "one of the greatest Italian talents of today" (Prague), "a fully mature virtuoso in the highest meaning of the word" (Reykjavik), "one of the most elegant and musical artists of his generation" (Jaén), "a skilled storyteller, always imaginative and inventive" (Hong Kong), Italian pianist Domenico Codispoti is also winner of Ferrol International Piano Competition, Premio Jaén, and several other international and national piano contests in his native Italy.
His concerto appearances include performances with Luzerner Sinfonieorchester, Orchestra Filarmonica Italiana, Warsaw Radio Symphony Orchestra, London Chamber Orchestra, Iceland Symphony Orchestra, Orquesta Sinfonica de Galicia among others, under conductors such as Kirill Karabits, Tomas Koutnik, Darrel Ang, Rumon Gamba, Christopher Warren-Green, and Andrzej Straszynsky.
Domenico can be heard on solo recordings with Dynamic (Rachmaninov), Cable Musical (Schumann, Chopin), Odradek Records (Granados, Liszt), and Piano Classics (Franck), all welcomed with high acclaim by critic. An active chamber musician, he has recorded in Trio for Brilliant (Cilea) and Naxos (Martucci piano Trios), and has performed widely with many soloists including Maurice André, Alban Gerhardt, Sergej Krylov, and David Grimal.
Born in Catanzaro, southern Italy, in 1975, he studied with Bruno Mezzena at the Accademia Musicale Pescarese in his home Country, to move later to the United States, where he completed his Artist Diploma at Southern Methodist University in Dallas under Joaquin Achucarro. He also holds a Diploma of Honour from Accademia Musicale Chigiana in Siena.
After spending many years in Dallas, London, Granada, Rome, and Madrid, he currently lives in Valencia, Spain, with his wife Raquel and their two kids Gabriele and Simone. Domenico holds a position as piano professor at the Conservatorio Guido Cantelli in Novara, Italy, and at the Centro Superior Katarina Gurska in Madrid, Spain.

Booklet for Notebook