---
Album info
Album including Album cover Booklet (PDF)
Miska Borzo (1800 - 1864): A háromszéki leányok:

1

Borzo: A háromszéki leányok: Maros vize folyik csendesen (the River Maros Flows Softly) [arr. G. Káldy for 2 voices and piano] [Girls from Háromszék]

01:58

Johannes Brahms (1833 - 1897): 21 Hungarian Dances, WoO 1:

2

Brahms: 21 Hungarian Dances, WoO 1: No. 1 in G Minor (version for piano 4 hands) [Version for piano 4 hands]

03:31

Miska Borzo: Isteni csárdás (Divine Csardas):

3

Borzo: Isteni csárdás (Divine Csardas): Hattyú hangok [Swan Song] [arr. O. Petényi for piano]

03:59

Mór Windt: Emma csárdás:

4

Windt: Emma csárdás

03:26

Traditional: Azt szokták szememre vetni (People Say I am Too Young to Love) [arr. B. Egressy and I. Bognár for voice and piano]:

5

Traditional: Azt szokták szememre vetni (People Say I am Too Young to Love) [arr. B. Egressy and I. Bognár for voice and piano]

00:29

Johannes Brahms: 21 Hungarian Dances, WoO 1:

6

Brahms: 21 Hungarian Dances, WoO 1: No. 2 in D Minor (version for piano 4 hands) [Version for piano 4 hands]

03:22

Traditional: Tolnai lakodalmas (arr. J. Riszner for piano) [Wedding Dance from Tolna]:

7

Traditional: Tolnai lakodalmas (arr. J. Riszner for piano) [Wedding Dance from Tolna]

04:06

Traditional: Be szép a katona (How Nice a Soldier Is) [arr. B. Egressy and K. Sziklavári for voice and piano]:

8

Traditional: Be szép a katona (How Nice a Soldier Is) [arr. B. Egressy and K. Sziklavári for voice and piano]

00:27

Ede Remenyi (1828 - 1898): Allegro Ungharese:

9

Remenyi: Allegro Ungharese

01:21

Johannes Brahms: 21 Hungarian Dances, WoO 1:

10

Brahms: 21 Hungarian Dances, WoO 1: No. 3 in F Major (version for piano 4 hands) [Version for piano 4 hands]

02:28

Nándor Mérty (b. 1865): Kalocsai emlék (Souvenir of Kalocsa):

11

Mérty: Kalocsai emlék (Souvenir of Kalocsa)

04:08

Elemér Szentirmay (1836 - 1908): Édes titkok (Sweet Secrets):

12

Szentirmay: Édes titkok (Sweet Secrets)

04:30

Johannes Brahms: 21 Hungarian Dances, WoO 1:

13

Brahms: 21 Hungarian Dances, WoO 1: No. 4 in F Minor (version for piano 4 hands) [Version for piano 4 hands]

04:09

Josi Csillag: Keglevich nóta (Keglevich Song):

14

Csillag: Keglevich nóta (Keglevich Song)

04:52

Béla Kéler (1820 - 1882): Bártfai emlék (Souvenir of Bártfa), Csárdás, Op. 31 [version for piano]:

15

Kéler: Bártfai emlék (Souvenir of Bártfa), Csárdás, Op. 31 [version for piano]

03:33

Traditional: Uccu bizony megérett a káka (Come, the Rush Is Well Ripen) [arr. I. Bognár for voice and piano]:

16

Traditional: Uccu bizony megérett a káka (Come, the Rush Is Well Ripen) [arr. I. Bognár for voice and piano]

00:40

Johannes Brahms: 21 Hungarian Dances, WoO 1:

17

Brahms: 21 Hungarian Dances, WoO 1: No. 5 in F-Sharp Minor (version for piano 4 hands) [Version for piano 4 hands]

02:02

Miklós Konkoly-Thege (1842 - 1916): Egri csárdás (Eger Csárdás):

18

Konkoly-Thege: Egri csárdás (Eger Csárdás)

03:41

Traditional: Csillag elég ragyog… (arr. N. Mérty for voice and piano) [Starry Sky…]:

19

Traditional: Csillag elég ragyog… (arr. N. Mérty for voice and piano) [Starry Sky…]

01:00

Ferenc Patikárus (1827 - 1870): Bárándi emlék (Souvenir of Báránd): Lassú I-II - Friss I-II:

20

Patikárus: Bárándi emlék (Souvenir of Báránd): Lassú I-II - Friss I-II

03:30

Johannes Brahms: 21 Hungarian Dances, WoO 1:

21

Brahms: 21 Hungarian Dances, WoO 1: No. 6 in D-Flat Major (version for piano 4 hands) [Version for piano 4 hands]

03:07

Traditional: Nem vagyok én szerelmes (I am Not in Love) [arr. A. Tisza for voice and piano]:

22

Traditional: Nem vagyok én szerelmes (I am Not in Love) [arr. A. Tisza for voice and piano]

00:35

Ede Remenyi: Friss:

23

Remenyi: Friss

01:28

Johannes Brahms: 21 Hungarian Dances, WoO 1:

24

Brahms: 21 Hungarian Dances, WoO 1: No. 7 in A Major (version for piano 4 hands) [Version for piano 4 hands]

01:35

Ignác Frank (1788 - 1850): Lujza csárdás (Louise Csárdás):

25

Frank: Lujza csárdás (Louise Csárdás)

01:51

Johannes Brahms: 21 Hungarian Dances, WoO 1:

26

Brahms: 21 Hungarian Dances, WoO 1: No. 8 in A Minor (version for piano 4 hands) [Version for piano 4 hands]

02:42

János Travnyik (1816 - 1864): Makói csárdás (Csárdás of Makó):

27

Travnyik: Makói csárdás (Csárdás of Makó)

03:45

Traditional: Ne, ne búsulj (Do Not Be Sad) [arr. J. Szerdahelyi and I. Bognár for voice and piano]:

28

Traditional: Ne, ne búsulj (Do Not Be Sad) [arr. J. Szerdahelyi and I. Bognár for voice and piano]

01:12

Johannes Brahms: 21 Hungarian Dances, WoO 1:

29

Brahms: 21 Hungarian Dances, WoO 1: No. 9 in E Minor (version for piano 4 hands) [Version for piano 4 hands]

02:16

Traditional: Van-e a korsóban… (Is There Anything in This Wine Jar?) [arr. B. Egressy and I. Bognár for 2 voices and piano]:

30

Traditional: Van-e a korsóban… (Is There Anything in This Wine Jar?) [arr. B. Egressy and I. Bognár for 2 voices and piano]

02:16

Johannes Brahms: 21 Hungarian Dances, WoO 1:

31

Brahms: 21 Hungarian Dances, WoO 1: No. 10 in E Major (version for piano 4 hands) [Version for piano 4 hands]

01:55

Traditional: Magyar tánc (Hungarian Dance) in D Minor [arr. For piano]:

32

Traditional: Magyar tánc (Hungarian Dance) in D Minor [arr. For piano]

01:04

Traditional: 13 karancsai palóc nóta:

33

Traditional: 13 karancsai palóc nóta: No. 7 in D Minor (arr. F. Bunkó for piano) [13 Palóc Tunes from Karancsalja]

00:52

József Szerdahelyi (1804 - 1851): A Csikós: Tánc (the Horse Herdsman:

34

Szerdahelyi: A Csikós: Tánc (the Horse Herdsman: Dance) [arr. For piano]

01:19

Johannes Brahms: 21 Hungarian Dances, WoO 1:

35

Brahms: 21 Hungarian Dances, WoO 1: No. 11 in D Minor (version for piano 4 hands) [Version for piano 4 hands]

03:38

Elemér Szentirmay: Tíz pár csókot egyvégbül (Ten Pairs of Kisses All in One):

36

Szentirmay: Tíz pár csókot egyvégbül (Ten Pairs of Kisses All in One)

02:25

Károly Patikárus (1808 - 1860): Galgóczi emlék (Souvenir of Galgócz) [arr. E. Bartay for piano as Morog a brugó [the Double-Bass Is Grumbling]]:

37

Patikárus: Galgóczi emlék (Souvenir of Galgócz) [arr. E. Bartay for piano as Morog a brugó [the Double-Bass Is Grumbling]]

03:38

Johannes Brahms: 21 Hungarian Dances, WoO 1:

38

Brahms: 21 Hungarian Dances, WoO 1: No. 12 in D Minor (version for piano 4 hands) [Version for piano 4 hands]

02:27

László Zimay (1833 - 1900): Édes rózsám (My Sweet Rose):

39

Zimay: Édes rózsám (My Sweet Rose)

01:33

Traditional: Barna legény (Brown Lad) [arr. E. Erkel for voice and piano]:

40

Traditional: Barna legény (Brown Lad) [arr. E. Erkel for voice and piano]

02:02

Johannes Brahms: 21 Hungarian Dances, WoO 1:

41

Brahms: 21 Hungarian Dances, WoO 1: No. 13 in D Major (version for piano 4 hands) [Version for piano 4 hands]

01:35

42

Brahms: 21 Hungarian Dances, WoO 1: No. 14 in D Minor (version for piano 4 hands) [Version for piano 4 hands]

02:00

Béni Egressy (1814 - 1851): Ábránd (Fantasy):

43

Egressy: Ábránd (Fantasy)

03:04

Béni Egressy: Farsangi iskola (School at Carnival Time):

44

Egressy: Farsangi iskola (School at Carnival Time): Hej, haj, magyar ember [Hey, Hey, Hungarians] [arr. I. Bognár for voice and piano]

01:02

Johannes Brahms: 21 Hungarian Dances, WoO 1:

45

Brahms: 21 Hungarian Dances, WoO 1: No. 15 in B-Flat Major (version for piano 4 hands) [Version for piano 4 hands]

02:29

Traditional: 13 karancsai palóc nóta:

46

Traditional: 13 karancsai palóc nóta: No. 5 in D Major (arr. F. Bunkó for piano) [13 Palóc Tunes from Karancsalja]

00:34

Johannes Brahms: 21 Hungarian Dances, WoO 1:

47

Brahms: 21 Hungarian Dances, WoO 1: No. 16 in F Minor (version for piano 4 hands) [Version for piano 4 hands]

02:30

Traditional: 13 karancsai palóc nóta:

48

Traditional: 13 karancsai palóc nóta: No. 3 in A Minor (arr. F. Bunkó for piano) [13 Palóc Tunes from Karancsalja]

01:02

Kalman Simonffy (1831 - 1888): Ez az én szeretőm (This Is My Beloved) [arr. M. Mosonyi for 2 voices and piano]:

49

Simonffy: Ez az én szeretőm (This Is My Beloved) [arr. M. Mosonyi for 2 voices and piano]

01:26

Traditional: Mariskám, Mariskám! (My Sweet Marishka!) [arr. E. Erkel for voice and piano]:

50

Traditional: Mariskám, Mariskám! (My Sweet Marishka!) [arr. E. Erkel for voice and piano]

01:16

Johannes Brahms: 21 Hungarian Dances, WoO 1:

51

Brahms: 21 Hungarian Dances, WoO 1: No. 17 in F-Sharp Minor (version for piano 4 hands) [Version for piano 4 hands]

03:11

Traditional: Három alma, meg egy fél (Three Apples and More a Half) [arr. I. Bognár for voice and piano]:

52

Traditional: Három alma, meg egy fél (Three Apples and More a Half) [arr. I. Bognár for voice and piano]

00:40

József Kecskeméti: Turai emlék (Souvenir of Tura):

53

Kecskeméti: Turai emlék (Souvenir of Tura)

03:46

Johannes Brahms: 21 Hungarian Dances, WoO 1:

54

Brahms: 21 Hungarian Dances, WoO 1: No. 18 in D Major (version for piano 4 hands) [Version for piano 4 hands]

01:33

József Kecskeméti: Egressy halotti harangozása (Mourning Bells for Béni Egressy):

55

Kecskeméti: Egressy halotti harangozása (Mourning Bells for Béni Egressy)

05:51

Ferenc Sárközi (1820 - 1897): Kis szekeres, nagy szekeres (Small Carter, Big Carter) [arr. K. Ábrányi for voice and piano]:

56

Sárközi: Kis szekeres, nagy szekeres (Small Carter, Big Carter) [arr. K. Ábrányi for voice and piano]

01:23

Johannes Brahms: 21 Hungarian Dances, WoO 1:

57

Brahms: 21 Hungarian Dances, WoO 1: No. 19 in B Minor (version for piano 4 hands) [Version for piano 4 hands]

01:53

János Nepomuk Svastits (1802 - 1873): Érzés hangjai (the Sounds of Emotion):

58

Svastits: Érzés hangjai (the Sounds of Emotion)

01:08

Traditional: Honvéd dal és csárdás (Soldiers' Song and Csárdás) No. 2 in D Minor [arr. For piano]:

59

Traditional: Honvéd dal és csárdás (Soldiers' Song and Csárdás) No. 2 in D Minor [arr. For piano]

03:29

Johannes Brahms: 21 Hungarian Dances, WoO 1:

60

Brahms: 21 Hungarian Dances, WoO 1: No. 20 in E Minor (version for piano 4 hands) [Version for piano 4 hands]

02:22

Ferenc Patikárus (1827 - 1870): Bárándi emlék (Souvenir of Báránd):

61

Patikárus: Bárándi emlék (Souvenir of Báránd): Friss III

01:19

Traditional: Több Is veszett Mohácsnál - Helyre Kati (You Do Not Meet Your Waterloo - Pretty Kate) [arr. M. Konkoly-Thege for piano]:

62

Traditional: Több Is veszett Mohácsnál - Helyre Kati (You Do Not Meet Your Waterloo - Pretty Kate) [arr. M. Konkoly-Thege for piano]

05:12

Traditional: Helyre Kati (Pretty Kate) [arr. F. Tariczky and I. Kassai for voice and piano]:

63

Traditional: Helyre Kati (Pretty Kate) [arr. F. Tariczky and I. Kassai for voice and piano]

00:42

Johannes Brahms: 21 Hungarian Dances, WoO 1:

64

Brahms: 21 Hungarian Dances, WoO 1: No. 21 in E Minor (version for piano 4 hands) [Version for piano 4 hands]

01:38

Total Runtime

02:29:57
Info for Brahms: Hungarian Dances & the Hungarian Tradition

Brahms had long been immersed in the folk traditions and spirit of Hungary's musical repertoire, not least through the famous violinist Ede Reményi, for whom he played as piano accompanist. Brahms employed melodies that he had heard, as well as those based on sheet music, and in this album his Hungarian Dances are presented alongside their source material and variants, as well as some elements that Brahms omitted from his settings. Contextualised in this way, the heroic strength and dynamism, as well as the melancholy of the Dances can be heard as never before.
Adrienn Miksch, soprano
János Bándi, tenor
Ferenc Szecsődi, violin
Szilvia Elek, fortepiano, piano
István Kassai, fortepiano, piano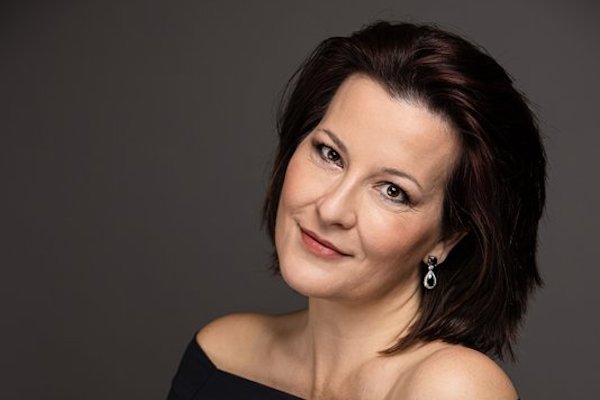 Adrienn Miksch
most recent and future engagements include JUDITH Bluebeard's Castle Liverpool Philharmonic, Dvořák Stabat Mater Müpa Budapest, MARTA Mieczysław Weinberg's The Passenger Israeli Opera, ROSALINDE Der Fledermaus Japan tour with Hungarian State Opera, and COUNTESS, HONOURABLE LADY in Poldini's Hochzeit im Fasching, Hindemith's Sancta Susanna and CHRYSOTHEMIS Elektra Hungarian State Opera.
Other recent engagements include MARTA Mieczysław Weinberg's The Passenger Michigan Opera Theatre and Florida Grand Opera, MIMI La boheme Florida Grand Opera, AMELIA Un Ballo in Maschera Opera North, JUDITH Bluebeard's Castle Opéra de Avignon, COUNTESS Le nozze di Figaro Festival Hall Osaka, Japan, CHRYSOTHEMIS Elektra,and CSÁKI LÓRA in Ferenc Erkel's György Dózsa Hungarian State Opera, MADDALENA Andrea Chenier, AMELIA Simon Boccanegra and Zandonai's Francesca da Rimini (title role) Szeged National Theatre, SANTUZZA Cavalleria Rusticana The Miskolc Opera, LEONORA La Forza del Destino in concert Kassai Szimfonikusok, WINNIE in Dellaira's The Secret Agent Armel Festival and Center for Contemporary Opera NYC, MARY LYNCH FOLLET in William Mayer's A Death in the Family Armel Festival and Competition (2012 Winner), Center for Contemporary Opera NYC and L'Opéra-théâtre d'Avignon. In concert, she has appeared at Carnegie Hall, and in Tokyo, Toronto, Milan, Verona, Napoli and Hanover.
She was the 2nd place winner of the Monte Carlo Voice Masters, Grand Prize Winner of the 16th IBLA International Music Competition in New York City, as well as 1st prize at the 6th annual Renata Tebaldi International Voice Competition.
Ms. Miksch graduated from the Liszt Ferenc Academy of Music gaining the title "Master of Music in Singing and Teaching". Her instructors at the academy were Erika Sziklay and Emese Virág. After graduating from the Academy she was admitted to the Opera Studio of the Hungarian State Opera.
János Bándi
Hungarian tenor János Bándi graduated from Liszt Ferenc Academy of Music. In 1981 he joined the Hungarian State Opera House, and in 1983 was awarded First Prize at the Belgian radio and television singing competition.
At the beginning of his career he mainly sang lyric tenor roles, but later became a heroic tenor. During recent years he has performed in almost every European country, Asia and Australia. Major roles include Florestan (Fidelio), Don José (Carmen), Hermann (The Queen of Spades), Laca (Jenůfa), Bánk (Erkel, Bánk bán), Canio (Pagliacci), Turiddu (Cavalleria rusticana), Calaf (Turandot), Des Grieux (Manon Lescaut), Cavaradossi (Tosca), Manrico (Il trovatore), Radamès (Aida), Riccardo (Un ballo in maschera), Siegmund (Die Walküre) and the title roles in Otello and Tannhäuser.

Booklet for Brahms: Hungarian Dances & the Hungarian Tradition