---
Album info
Album including Album cover Booklet (PDF)
Giacomo Puccini (1858 - 1924): Tosca, SC 69, Act I:

1

Puccini: Tosca, SC 69, Act I: Ah! Finalmente!

02:52

2

Puccini: Tosca, SC 69, Act I: E sempre lava!

02:25

3

Puccini: Tosca, SC 69, Act I: Dammi I colori!

00:34

4

Puccini: Tosca, SC 69, Act I: Recondita armonia

03:26

5

Puccini: Tosca, SC 69, Act I: Gente là dentro!

01:12

6

Puccini: Tosca, SC 69, Act I: Mario! Mario! Mario!

06:51

7

Puccini: Tosca, SC 69, Act I: Ah, quegli occhi!

01:37

8

Puccini: Tosca, SC 69, Act I: Mia gelosa! Sì, lo sento

03:50

9

Puccini: Tosca, SC 69, Act I: È buona la mia Tosca

03:34

10

Puccini: Tosca, SC 69, Act I: Sommo giubilo, Eccelenza!

01:42

11

Puccini: Tosca, SC 69, Act I: Un tal baccano in chiesa!

03:34

12

Puccini: Tosca, SC 69, Act I: Or tutto è chiaro

03:13

13

Puccini: Tosca, SC 69, Act I: Ed io venivo a lui tutta dogliosa

04:06

14

Puccini: Tosca, SC 69, Act I: Te Deum - Tre sbirri… Una carozza…

04:04

Tosca, SC 69, Act II:

15

Puccini: Tosca, SC 69, Act II: Tosca è un buon falco!

03:08

16

Puccini: Tosca, SC 69, Act II: Ha più forte sapore la conquista violenta

02:25

17

Puccini: Tosca, SC 69, Act II: Meno male!

02:52

18

Puccini: Tosca, SC 69, Act II: Dov'è Angelotti?

02:46

19

Puccini: Tosca, SC 69, Act II: Ed or fra noi parliam da buoni amici

01:07

20

Puccini: Tosca, SC 69, Act II: Sciarrone, che dice il Cavalier?

03:00

21

Puccini: Tosca, SC 69, Act II: Orsù, Tosca, parlate

02:59

22

Puccini: Tosca, SC 69, Act II: Nel pozzo nel giardino…

00:37

23

Puccini: Tosca, SC 69, Act II: Floria! Amore…

00:59

24

Puccini: Tosca, SC 69, Act II: Nel pozzo del giardino. Va, Spoletta!

03:44

25

Puccini: Tosca, SC 69, Act II: Se la giurata fede debbo tradir

03:52

26

Puccini: Tosca, SC 69, Act II: Vissi d'arte

03:35

27

Puccini: Tosca, SC 69, Act II: Vedi… le man giunte io stendo a te

03:40

28

Puccini: Tosca, SC 69, Act II: E qual via scegliete?

01:26

29

Puccini: Tosca, SC 69, Act II: Tosca, finalmente mia!

04:23

Tosca, SC 69, Act III:

30

Puccini: Tosca, SC 69, Act III: Introduction Io de' sospiri

05:57

31

Puccini: Tosca, SC 69, Act III: Mario Cavaradossi? A voi.

01:40

32

Puccini: Tosca, SC 69, Act III: Intermezzo

01:09

33

Puccini: Tosca, SC 69, Act III: E lucevan le stelle…

03:49

34

Puccini: Tosca, SC 69, Act III: Ah! Franchigia a Floria Tosca…

02:04

35

Puccini: Tosca, SC 69, Act III: O dolci mani

01:34

36

Puccini: Tosca, SC 69, Act III: Senti, l'ora è vicina

01:35

37

Puccini: Tosca, SC 69, Act III: Amaro sol per te

01:56

38

Puccini: Tosca, SC 69, Act III: E non giungono…

01:50

39

Puccini: Tosca, SC 69, Act III: L'ora! Son pronto!

00:33

40

Puccini: Tosca, SC 69, Act III: Come è lunga l'attesa!

02:06

41

Puccini: Tosca, SC 69, Act III: Presto, su! Mario! Mario!

01:40

Total Runtime

01:49:26
Info for Puccini: Tosca

The Rundfunk-Sinfonieorchester Berlin and conductor Carlo Montanaro present a powerful interpretation of Giacomo Puccini's Tosca, together with a cast of soloists including Melody Moore (Tosca), Ștefan Pop (Cavaradossi) and Lester Lynch (Scarpia). Tosca has been an audience favourite from the onset. Premiered in 1900, it marks the beginning of twentieth- century opera, in which sex, violence and the uncanny abysses of the human psyche would be explored, inspiring composers to expand the musical means of expression in all thinkable ways. Until today, Tosca has lost none of its expressive power, and Puccini's intricate score deserves to be taken seriously. Its symphonic qualities are fully brought out by the inspired playing of the Rundfunk-Sinfonieorchester Berlin, led by the seasoned maestro Carlo Montanaro. Melody Moore, Ștefan Pop and Lester Lynch bring the passionate, electrifying score to life with performances of dazzling power. The splendid cast is completed by Kevin Short (Angelotti), Alexander Köpeczi (Un Sagrestano), Colin Judson (Spoletta), Georg Streuber (Sciarrone), Axel Scheidig (Un Carceriere), and Lean Miray Yüksel (Un Pastore). The members of Rundfunkchor Berlin and Kinderchor der Deutschen Oper Berlin add their marvelous choral sound to the recording, culminating in the famous Te Deum.
Melody Moore and Lester Lynch both have a vast Pentatone discography, including complete opera recordings as well as solo recitals. The Rundfunk-Sinfonieorchester Berlin also has a long history with the label, having recorded multiple orchestral works, as well as Wagner's ten mature operas, often in collaboration with the Rundfunkchor Berlin. Ștefan Pop makes his Pentatone debut.
Melody Moore, soprano (Tosca)
Ștefan Pop, tenor (Cavaradossi)
Lester Lynch, baritone (Scarpia)
Kevin Short, bass (Angelotti)
Alexander Köpeczi, bass (Un Sagrestano)
Colin Judson, tenor (Spoletta)
Georg Streuber, baritone (Sciarrone)
Axel Scheidig, bass (Un Carceriere)
Lean Miray Yüksel, soprano (Un Pastore)
Kinderchor der Deutschen Oper Berlin
Rundfunkchor Berlin
Rundfunk-Sinfonieorchester Berlin
Carlo Montanaro, conductor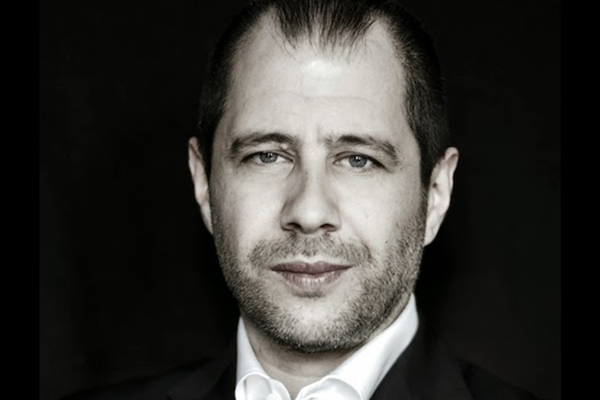 Carlo Montanaro
Founder of OperaWebinar and Music Director at Teatr Wielki in Warsaw from 2011 to 2014, Italian conductor Carlo Montanaro was discovered by Zubin Mehta, who recommanded him to the Hochschule für Musik in Vienna, where he improved his skills under Leopold Hager, Erwin Acél and Yugi Yuasa for three years.
Since 2001, Montanaro has conducted opera and concerts in major venues including Teatro dell'Opera in Rome, Teatro Massimo in Palermo, Fondazione Arena in Verona, Deutsche Oper in Berlin, Teatro Comunale in Florence, Fondazione Arturo Toscanini in Parma and Teatro Verdi in Trieste (a collaboration which led to a Japanese tour with the Orchestra). Titles included Lucia di Lammermoor, Nabucco, Aida, Tosca, La Sonnambula, Il Barbiere di Siviglia, Madama Butterfly and La Bohème.
He conducted two works in the 2004-2005 season at Teatro Comunale in Florence, as well as various symphonic concerts with Fondazione Arena Verona, Orchestra Filarmonica Marchigiana, Teatro Cilea in Reggio Calabria and Orchestra del Maggio Musicale Fiorentino. He conducted Il Trovatore and Il Barbiere di Siviglia at the State Opera of Stuttgart, as well as Il Barbiere di Siviglia with Fondazione Arturo Toscanini.
Highlights between 2006 and 2008 include a great public and critical success conducting Un Ballo in Maschera with the Israeli Opera of Tel Aviv (new production), his American debut in Colorado with Donizetti's L'Elisir d'Amore, I Dialoghi delle Carmelitane in Bilbao to great critical acclaim, and Madama Butterfly at the Deutsche Oper Berlin.
In 2008 he made his debut at La Scala with La Traviata, and he opened the Macerata Summer Festival with Carmen directed by Dante Ferretti. He conducted Il Corsaro at Festival Verdi in Parma and made his debut at Hercules Halle in Munich in a concert with the Weimar Staatskapelle and Erwin Schrott.
His 2009 opened with Madama Butterfly at the New National Theatre in Tokyo, followed by his return to Opera Colorado in Denver for Così fan tutte and a highly praised new production of Simone Boccanegra at Megaron in Athens, where he was then invited again to conduct Aida. He opened the 2009/10 Season at Canadian Opera conducting a new production of Madama Butterfly, and he conducted Mefistofele in Frankfurt, Verdi's Requiem at Musikverein in Graz, Roméo et Juliette in Verona, La Traviata in Munich and Aida in Hamburg with great reviews from public and critics.
In 2011 he debuted with Carmen at Semperoper Dresden to great success, and he was reinvited to conduct Il Barbiere di Siviglia and a new production of Un Ballo in Maschera. Further highlights: Don Quichotte and Attila at Seattle Opera, a new production of Turandot in Warsaw, Lucia di Lammermoor in Bilbao, Aida, Manon Lescaut, Turandot and Macbeth in Hamburg, La Bohème at Teatro Comunale di Firenze, L'Amico Fritz and a new production of Adriana Lecouvreur in Frankfurt, La Traviata in Warsaw and in Cincinnati.
In September 2012 he returned to Musikverein in Graz to conduct a concert version of Verdi's Giovanna D'Arco, and since then he conducted Falstaff in Hamburg, Tosca and L'Elisir d'Amore in Munich, Il Barbiere di Siviglia in Tokyo, Don Carlo, Verdi's Requiem and Turandot in Warsaw, La Bohème in Seattle, Don Carlo in Frankfurt, Il Corsaro in Budapest, Norma at the Festival in Peralada. In season 2013/14, Madama Butterfly in Nagoya and Hamburg, La Traviata in Oviedo, La Bohème in Budapest, The Consul in Seattle, a concert version of Attila in Warsaw, Carmen, L'Elisir d'Amore and Tosca in Munich, Tosca and Il Trovatore at the Mariinsky in St. Petersburg, as well as concerts with the Atlanta Symphony Orchestra and Orchestra del Santa Cecilia in Rome.
In season 14/15 he successfully debuted at Opéra Bastille in Paris with Il Barbiere di Siviglia. After that, he was on the podiums of the Hungarian National Philharmonic (Verdi's Requiem) and Seattle Symphony for a series of concerts. He then conducted a new production of La Fanciulla del West in Hamburg, Rigoletto and La Traviata in Warsaw, Mefistofele in Budapest, Simon Boccanegra in Frankfurt, Rossini's Stabat Mater in Budapest and Pécs, Nabucco in Seattle.
Highlights in the recent seasons include the debut at Opéra de Monte-Carlo (Tosca), at Korean National Opera (Tosca and La Bohème), at Sydney Opera House (La Bohème, Lucia di Lammermoor and Werther) and at San Francisco Opera (Carmen and La Bohème), as well as Rigoletto and Madama Butterfly at Warsaw Opera, Maria Stuarda, Madama Butterfly, Il Trovatore, Rigoletto and L'Elisir d'Amore in Seattle, a new production of Rigoletto in Frankfurt, La Traviata at Dallas Opera, La Traviata and Ernani in Melbourne, Lucia di Lammermoor at the Lyric Opera of Kansas City, Rigoletto at Opéra de Montréal, Un Ballo in Maschera at the Hungarian State Opera, La Traviata, Il Barbiere di Siviglia and Tosca at Opéra de Paris, La Bohème at Hamburgische Staatsoper, La Traviata and Nabucco at the Deutsche Oper, Il turco in Italia at Teatro di San Carlo, Les contes d'Hoffmann at ABAO Olbe Bilbao.
In concert, he appeared with Cincinnati Symphony, Vancouver Symphony, Hungarian National Philharmonic, Hungarian Radio Symphony Orchestra, and he conducted Mozart's Requiem at Teatro Regio di Parma.
Most recently he conducted Tosca at Oper Frankfurt, Lucia di Lammermoor at Teatro di San Carlo, La Juive and Madama Butterfly in Sydney, Nabucco at the Deutsche Oper, Madama Butterfly at Palm Beach Opera, La traviata at Seattle Opera. Moreover, made his debut with the Fort Worth Symphony Orchestra.
Future engagements include Fedora at Oper Frankfurt, Aida and Lucia di Lammermoor at the Deutsche Oper, Norma at Palm Beach Opera.

Booklet for Puccini: Tosca