---
Album info
Album including Album cover
I`m sorry!
Dear HIGHRESAUDIO Visitor,
due to territorial constraints and also different releases dates in each country you currently can`t purchase this album. We are updating our release dates twice a week. So, please feel free to check from time-to-time, if the album is available for your country.
We suggest, that you bookmark the album and use our Short List function.
Thank you for your understanding and patience.
Yours sincerely, HIGHRESAUDIO
1

Smoke From The Chimney

05:04

2

Boot Money

03:27

3

Del Rio, You're Making Me Cry

04:24

4

Listen To Your Song

05:24

5

Over You

05:28

6

Scary Stories

05:16

7

Bubba Jones

04:26

8

Someone Is Crying

04:33

9

Billy

04:51

Total Runtime

42:53
Info for Smoke From The Chimney

Tony Joe White's posthumous album, Smoke from the Chimney, brings to life previously unknown home recordings by the legendary songwriter and musician. A pioneer of the Louisiana swamp rock sound, White's eclectic legacy has persevered through decades of influence, covers and popular culture. Starting with the album's genesis as an unforeseen trove of demos to the hands of producer Dan Auerbach and legendary session musicians, Smoke from the Chimney captures Tony Joe White's signature style in its purest form and serves as a living testimony to one of the most gifted lyricists and storytellers music has ever known.
Tony Joe White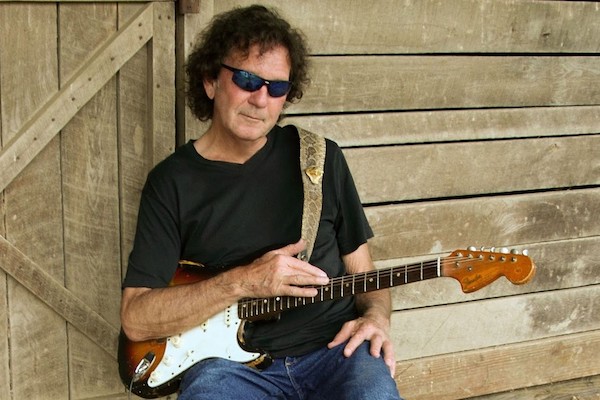 Tony Joe White
An unforeseen album more than a decade in the making, Smoke From the Chimney offers nine previously unknown home recordings by the legendary songwriter Tony Joe White. Discovered after his death, these unadorned voice/guitar demos have been transformed by producer Dan Auerbach (The Black Keys) and Nashville's most seasoned studio players, in service to White's eclectic style.
"It's tough to put Tony Joe into a genre and always has been," says Jody White, his son and longtime manager. "But, Dan took some of the songs I felt were the most difficult to fit in any genre and built them into amazing, amazing tracks."
Listening to Smoke From the Chimney as a whole, the result is stunning. Not only are these songs magnificently written, the rich layers of production harken back to the albums he recorded in the late '60s and early '70s in Nashville and Muscle Shoals, just as he was emerging as an internationally recognized songwriter and recording artist.
The imagery and character development in narratives like "Over You" and "Billy" are especially staggering when you consider they are purely fiction. Meanwhile, "Scary Stories" and "Bubba Jones" will satisfy fans of the swamp rock side of Tony Joe's discography, even as the pulsating "Listen to Your Song" stands out as a modern message of empowerment.
"These songs feel like a collection to me and they all seem to work together, in a weird way, even though they're so different," says Auerbach, who is releasing the album on his Easy Eye Sound label. "There's some heartbreaking ballads and some really raunchy carnal blues. But it all works together like scenes of a movie."
Across five decades as a performer and storyteller, Tony Joe White left an indelible mark on American music. His catalog offers indisputable classics such as "Polk Salad Annie" and "Rainy Night in Georgia," and his songs have been recorded by Ray Charles, Kenny Chesney, Waylon Jennings, Tim McGraw, Willie Nelson, Elvis Presley, Dusty Springfield, and Tina Turner.
In the last 10 to 15 years of his life, Tony Joe would preserve new compositions or revisit older tracks in his home studio with only a guitar (usually his Stratocaster) and that inimitable voice. Most of that material would ultimately wind up on his late-career albums. But when an unproven song didn't make the cut for a release, or if he couldn't get another artist interested, the song stayed right where it was, as Tony Joe moved on to other things. This dismissal was not a reflection of the song's quality; in fact, it meant quite the opposite, as he would only consider pitching his best material.
After his father's death in 2018, Jody started transferring those multitrack home recordings to digital files. Looking back on the moment he unearthed the demo of "Smoke From the Chimney," he recalls a mix of happiness, gratification, and shock. As he continued to find other songs that didn't make an album, he moved the material into a separate folder. Within a year, those select recordings would evolve into Smoke From the Chimney.
Jody says that even in those basic tracks, that definitive Tony Joe White groove instantly stood out. "He always finds a tempo and a pocket that is exactly right. And it's a little bit different than anybody else would choose themselves," he says.
On the songs "Del Rio You're Making Me Cry" and "Boot Money," that groove allows the storyline to unfold at precisely the right pace, ensuring that the listener doesn't miss the West Texas rainbow or the end-of-the-work-week reward. Drawing from the natural landscape, the dramatic visuals of "Someone Is Crying" call to mind the opening moments of an epic film, or perhaps the point of no return. In contrast, the wistful title track simply wouldn't capture such intimacy at any other tempo.
Ever since meeting Tony Joe backstage at an Australian music festival in 2009, Auerbach sought to make a record with him. For nearly a decade, Jody tried to line up session time for them but Tony Joe demurred. "For one reason or another, my Dad would never just want to go into a studio and write with somebody, or go work with somebody," Jody says. "He liked to do it at his place, and his way, and it turned out how it turned out, you know what I mean? So, this album really all worked out perfectly. He was making these tracks for Dan all along, but we just didn't know it."
Auerbach agrees. "Jody and I had been talking about this record for so long, and it didn't happen for a reason," he says. "It's because it wasn't supposed to happen. I was in a nervous cast of characters until the last few years, and if you'd given it to me any earlier, it wouldn't have been right. I felt like all these people on the record were the right people and they laid in there behind Tony Joe. It felt really magical when we were making it happen."
While recovering these recordings, Jody encountered an envelope of vintage photographs of Tony Joe White in his prime, taken during some downtime at his Nashville-area farm. Auerbach opted to hang those pictures in the studio as the session players and special guests like Marcus King built around the guitar-vocal demos. There was no speeding up or slowing down the source material, nor was there any vocal manipulation. When Auerbach realized that Tony Joe didn't have any treble in his voice, he arranged the songs with a darker approach, one that suits the mood of these nine songs.
Jody believes that his father would love the way Smoke From the Chimney turned out. "I feel like it's validation that Tony Joe was one of the greatest of all time," he says. "That he could make something so potent, even so late in life, is something that not many people can do. I think it's going to make people who loved him already love him even more."

This album contains no booklet.