---
Album info
Album including Album cover
Peter Dickinson (1927 - 2015): Let the Florid Music Praise (Version for Tenor & Piano):

1

Dickinson: Let the Florid Music Praise (Version for Tenor & Piano)

04:08

4 W.H. Auden Songs:

2

Dickinson: 4 W.H. Auden Songs: No. 1, Look, Stranger

03:16

3

Dickinson: 4 W.H. Auden Songs: No. 2, Eyes Look Into the Well

02:20

4

Dickinson: 4 W.H. Auden Songs: No. 3, Carry Her Over the Water

02:38

5

Dickinson: 4 W.H. Auden Songs: No. 4, What's in Your Mind?

01:16

Madeleine Dring (1923 - 1977): 5 Betjeman Songs:

6

Dring: 5 Betjeman Songs: No. 1, A Bay in Anglesey

03:37

7

Dring: 5 Betjeman Songs: No. 2, Song of a Nightclub Proprietress

02:47

8

Dring: 5 Betjeman Songs: No. 3, Business Girls

02:25

9

Dring: 5 Betjeman Songs: No. 4, Undenominational

01:26

10

Dring: 5 Betjeman Songs: No. 5, Upper Lambourne

02:42

Nathan Williamson (b. 1978): The Little That Was Once a Man:

11

Williamson: The Little That Was Once a Man: No. 1, In Someone Else's Poem

02:03

12

Williamson: The Little That Was Once a Man: No. 2, 4am

02:17

13

Williamson: The Little That Was Once a Man: No. 3, Not Being the Ordinary Way

01:33

14

Williamson: The Little That Was Once a Man: No. 4, Not Being Misunderstanding

02:26

15

Williamson: The Little That Was Once a Man: No. 5, Moon at Rest

06:03

John Woolrich (b. 1954): The Unlit Suburbs:

16

Woolrich: The Unlit Suburbs: No. 1, The Submerged Bar

01:01

17

Woolrich: The Unlit Suburbs: No. 2, Rat Town

00:55

18

Woolrich: The Unlit Suburbs: No. 3, The Ghost Choir

00:43

Nathan Williamson: Intermezzo:

19

Williamson: Intermezzo

04:46

Geoffrey Poole (b. 1949): The Eye of the Blackbird:

20

Poole: The Eye of the Blackbird: No. 1, Twenty Snowy Mountains

02:16

21

Poole: The Eye of the Blackbird: No. 2, The Autumn Wind

00:52

22

Poole: The Eye of the Blackbird: No. 3, I Was of Three Minds

01:26

23

Poole: The Eye of the Blackbird: No. 4, Which to Prefer

02:36

24

Poole: The Eye of the Blackbird: No. 5, Icicles

02:14

25

Poole: The Eye of the Blackbird: No. 6, I Know Noble Accents

01:57

26

Poole: The Eye of the Blackbird: No. 7, Out of Sight

02:12

27

Poole: The Eye of the Blackbird: No. 8, He Rode Over Connecticut

01:22

28

Poole: The Eye of the Blackbird: No. 9, Evening All Afternoon

02:45

Total Runtime

01:06:02
Info for One Hundred Years of British Song, Vol. 3

SOMM Recordings announces the third and final volume of the enthusiastically received One Hundred Years of British Song, with tenor James Gilchrist and pianist Nathan Williamson.
Focusing on songs written since 1950, Volume 3 celebrates what Williamson's booklet note describes as "astonishment at the depth of expressivity of the poetry and music".
Receiving first recordings are John Woolrich's settings of Irish poet Matthew Sweeney, The Unlit Suburbs, a deadpan yet evocative exercise in "alternative realism", and Geoffrey Poole's stylistically wide-ranging The Eye of the Blackbird, with texts from Virginia Woolf, traditional Nigerian poems, Wallace Stevens, the Tibetan Book of the Dead and Requiem Mass.
Also on the album for the first time are Williamson's own song-cycle setting poems by Bryan Heiser composed especially for James Gilchrist, The Little That Was Once a Man, and solo-piano miniature, Intermezzo. Peter Dickinson's early, accomplished Four W.H. Auden Songs and dramatic and intense yet positive and joyful Let the Florid Music Praise, and Madeleine Dring's characterful Five Betjeman Songs, the product of a "fascinating and multi-faceted artistic personality", complete the album.
Gramophone hailed Volume 1 (SOMMCD 0621) as "a most impressive release" and Limelight, awarding its Recording of the Month accolade, as "a penetrating, frequently revelatory start to a promising new series". Of Volume 2 (SOMMCD 0636), MusicWeb International said: "It is redundant to declare that this is a superlative album. Considering the two performers, the technical prowess of SOMM Recordings, the excellent liner notes and the imaginative and wide-ranging programme, it could be nothing else".
Gilchrist's SOMM releases include Parry's English Lyrics (SOMMCD 257 and 270) and Penelope Thwaites' From Five Continents (SOMMCD 0612), to which, theclassicalreview said, "Gilchrist brings authority throughout".
Williamson's SOMM association includes Great American Sonatas (SOMMCD 0163), "a release of distinction" (Gramophone), and Colour and Light (SOMMCD 0196), a 2019 Recording of the Year for International Piano.
James Gilchrist, tenor
Nathan Williamson, piano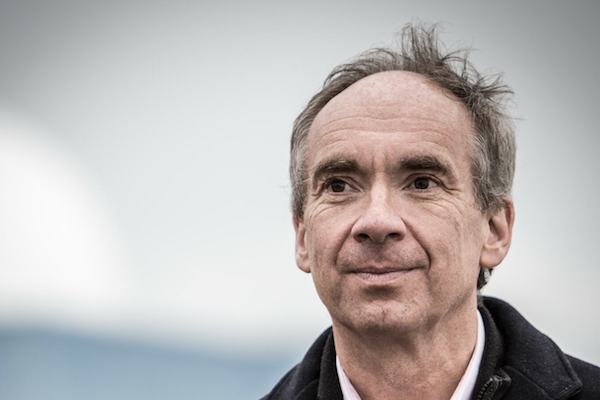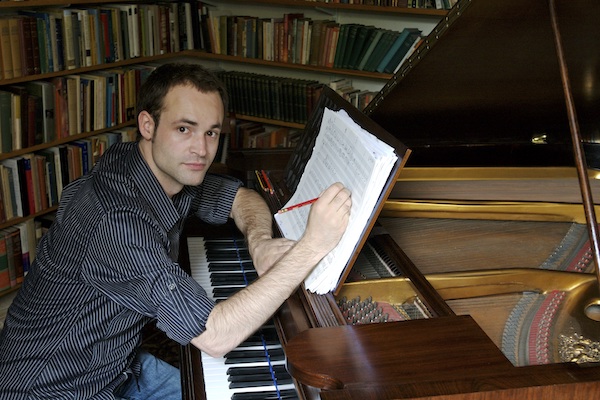 James Gilchrist
began his working life as a doctor, turning to a full-time career in music in 1996. His musical interest was fired at a young age, singing first as a chorister in the choir of New College, Oxford, and later as a choral scholar at King's College, Cambridge.
James' extensive concert repertoire has seen him perform in major concert halls throughout the world with conductors including Sir John Eliot Gardiner, Sir Roger Norrington, Bernard Labadie, Harry Christophers, Harry Bicket and the late Richard Hickox. Recent highlights have included Britten's Church Parables with performances in St Petersburg, London and at the Aldeburgh Festival, Handel's L'Allegro il Penseroso ed il Moderato with the Mark Morris Dance Group at the Teatro Real, Madrid, Solomon with Les Violons du Roy, Schumann's Das Paradies und die Peri and Die Schöpfung at the Leipzig Gewandhaus, Britten's Nocturne with the NHK Symphony Orchestra in Tokyo and War Requiem with the San Francisco Symphony Orchestra. In J.S. Bach's great Passions of St John and St Matthew, James works consistently at the highest level and is recognised as the finest Evangelist of his generation; as one recent BBC Proms reviewer noted, 'he hasn't become a one-man Evangelist industry by chance'.
A prolific and versatile recitalist, James enjoys imaginative and varied programming in collaborations with pianists Anna Tilbrook and Julius Drake, and harpist Alison Nicholls. Recent appearances include a Schubertiade weekend at St John Smith Square and Schwanengesang coupled with Beethoven An die Ferne Geliebte at the Wigmore Hall. James recently returned to the Wigmore Hall to begin his project with Anna Tilbrook, Schumann and the English Romantics, pairing Schumann song cycles with new commissions from leading composers, Sally Beamish, Julian Philips and Jonathan Dove, setting English poetry of the Romantic period.
James' impressive discography includes the title role in Albert Herring and Vaughan Williams' A Poisoned Kiss for Chandos, St John Passion with the Academy of Ancient Music, the Finzi song cycle Oh Fair To See, Elizabethan Lute Songs When Laura Smiles with Matthew Wadsworth, Leighton Earth Sweet Earth, Vaughan Williams On Wenlock Edge, Finzi songs and Britten's Winter Words for Linn Records and the critically-acclaimed recordings of Schubert's song cycles for Orchid Classics. James and Anna Tilbrook have recently released a new disc of Schumann song cycles for Linn Records.
Recent engagements include performances with The King's Consort at the Enescu Festival in Bucharest; concert performances of Semele with Concerto Köln, and Hercules with the English Concert; Handel's Messiah with Boston Handel and Haydn Society; Bach's Christmas Oratorio with Tafelmusik Baroque Orchestra in Toronto, with the BBC Scottish Symphony Orchestra and with the Academy of Ancient Music; a recital with Julius Drake at the Concertgebouw and Haydn's Creation with Orquesta Sinfonica de Galicia and in a new staged production for Garsington Opera and Ballet Rambert, as well as appearing as the Evangelist in St Matthew Passion across Europe with the Monteverdi Choir.
This season, highlights include Handel L'Allegro with Stuttgart Bachakademie; Haydn Creation at Sadler's Wells (Garsington Opera / Ballet Rambert) and in Denmark (Aarhus Symphony Orchestra); Christmas Oratorio across Europe with Windsbacher Knabenchor; and appearances at the Lammermuir, Roman River, Hatfield House and Oxford Lieder festivals. James will also curate a concert series of Bach and Purcell for the Academy of Ancient Music, and appears in the role of Reverend Horace Adams in Britten's Peter Grimes for Bergen National Opera and the Edinburgh International Festival.
Nathan Williamson
(b.1978) leads a highly individual career as pianist, composer and artistic director. Alongside regular solo, chamber and concerto performances, Nathan is in demand for new work from a wide variety of artists both at home and abroad. He also stages and facilitates projects at local and national level, ranging from collaborations on new repertoire, performances for the concert hall and theatre, and music-making activities for musicians of all ages and abilities.
Nathan's career has led to performances at Wigmore Hall, Carnegie Hall, Amsterdam Concertgebouw, De Doelen, Barbican Centre, Purcell Room, LSO St Luke's, and the Aldeburgh, Lucerne, Bolzano and Spoleto festivals, and collaborations with artists including Claire Bloom, James Gilchrist, Guy Johnston, Arisa Fujita, Linda Merrick, The Gryphon Trio, Njabulo Madlala, Boris Kucharsky, Alexander Baillie, Ensemble Endymion, the Allegri and Sacconi Quartets, as well as working alongside numerous living composers in performances of their work. Since 2016 Nathan has been a member of the renowned new music ensemble Piano Circus who, alongside their position as artists-in-residence at Brunel University London, have commissioned over 100 new works from leading composers and undertake regular international tours.
In 2020 Nathan will perform a cycle of the five Beethoven Piano Concertos with the Prometheus Orchestra conducted by Edmond Fivet in Aldeburgh and Snape Maltings. The first four performed in February were met with high regards for which Donald Sturrock wrote: Power, vulnerability and a sense of spontaneous invention are essential for great Beethoven performances and Nathan had all of these, combined in something that was beautiful, elegant, heartfelt and thrilling… It was a total joy to hear Nathan's subtle, touching and yet thoroughly grand performance. Nathan will conclude with Beethoven's fifth 'Emperor' Concerto in October 2020.
2021-22 will see the release of three discs on SOMM of British song from 1914 to the present day with tenor James Gilchrist, including premiere recordings of his own music and that of John Woolrich, Geoffrey Poole, Doreen Carwithen and Gustav Holst.
Previous albums include Nathan's debut recording, Brahms and Schubert: Late Piano Works, was reviewed by Donald Sturrock as 'a truly electrifying debut from a musician with a rare marriage of thoughtfulness and passion… I doubt this Sonata [Schubert D.959] has ever had a more powerful advocate.' His first CD for SOMM, Great American Sonatas (2017), was hailed by Musical Opinion as 'a landmark in recordings of American Piano Music' and his second disc, Colour and Light, of British 20th century piano works, was chosen as Album of the Month in International Piano Quarterly: 'No praise could be high enough of Williamson's performances… Whether in the dream-world of the Delius Nocturne or in the fire and ice of the Herschel Hill Toccata, Williamson unearths musical treasure beyond price' (Bryce Morrison). Both solo recordings, along with a disc of British 20thcentury works with violinist Fenella Humphreys for Lyrita (2017), also received 5 star reviews in Classical Music, BBC Music Magazine and Musical Opinion.
Nathan's own work Trans-Atlantic Flight of Fancyis featured on NOW Ensemble's album Dreamfall (New Amsterdam Records) and Homecoming, a commission for violinist Piotr Szewczyk as part of his Violin Futura project, was recorded on Navona Records following dozens of performances by Szewczyk and other violinists worldwide.
Other recent compositions include The little that was once a man, a song cycle to texts by Bryan Heiser, premiered by James Gilchrist and the composer, and a major new Sonata for cello and piano was commissioned and premiered by Charles Watt and the composer at the 2018 William Alwyn Festival. A short children's opera, Machine Dream, commissioned by Mahogany Opera, has been performed in numerous primary schools across the UK in the last 12 months as part of the ground-breaking 'Snappy Operas' project. Other recent commissions include works for the Daejeon Philharmonic Orchestra, Tuscaloosa Symphony Orchestra, Bury St Edmund's Cathedral, piano-duo Mariko Brown and Julian Jacobson, and Ensemble Endymion. A cycle of String Quartets has led to premieres in the UK and US by the Tin Alley and Barbirolli Quartets. Nathan has also been commissioned several works for younger and amateur performers by Pro Corda and Music Works chamber music courses, Rugby School, Waveney and Blyth Arts, and the Chamber Music 2000 project.
Nathan studied with Malcolm Singer and Joan Havill at the Guildhall School of Music and Drama, one of only a handful of students to ever graduate with a first in two disciplines. He won a scholarship to Yale University, where his principal teachers were Ezra Laderman, Martin Bresnick, Michael Friedmann and Joan Panetti, to whom he was appointed deputy on her revolutionary 'Hearing' programme of ear-training and aural analysis. Further postgraduate studies followed with Robert Saxton at Oxford University, before a period of teaching at the Yehudi Menuhin School.
Nathan lives in the town of Southwold, on the Suffolk coast, where he founded and directs the Southwold Concert Series and the Southwold Music Trust, seeking to make music a central part of the local community. He was also director of the Alwyn Music Festival for 2018 and 2019, an annual week-long festival of events all along the Suffolk coast in October. He is married to Daisy, a music therapist, and together with their two young children they love nothing more than heading straight out onto the beaches and beautiful countryside which surround their home.

This album contains no booklet.