---
Album info
Album including Album cover Booklet (PDF)
Richard Strauss (1864 - 1949): Vier Lieder, Op. 27:

1

Strauss: Vier Lieder, Op. 27: I. Ruhe, meine Seele!

03:31

Robert Schumann (1810 - 1856): Fantasiestücke, Op. 12:

2

Schumann: Fantasiestücke, Op. 12: III. Warum?

02:38

Frauenliebe und Leben, Op. 42:

3

Schumann: Frauenliebe und Leben, Op. 42: I. Seit ich ihn gesehen

02:19

4

Schumann: Frauenliebe und Leben, Op. 42: II. Er, der Herrlichste von allen

02:59

Richard Strauss: Sechs Lieder, Op. 17:

5

Strauss: Sechs Lieder, Op. 17: II. Ständchen

02:18

Fünf Kleine Lieder, Op. 69:

6

Strauss: Fünf Kleine Lieder, Op. 69: III. Einerlei

02:36

Frauenliebe und Leben, Op. 42:

7

Strauss: Frauenliebe und Leben, Op. 42: III. Ich kann's nicht fassen, nicht glauben

01:44

8

Strauss: Frauenliebe und Leben, Op. 42: IV. Der Ring an meinem Finger

02:39

Fünf Klavierstücke, Op. 3:

9

Strauss: Fünf Klavierstücke, Op. 3: IV. Allegro

04:27

Robert Schumann: Frauenliebe und Leben, Op. 42:

10

Schumann: Frauenliebe und Leben, Op. 42: V. Helft mir, ihr Schwestern

01:46

Richard Strauss: Vier Lieder, Op 27:

11

Strauss: Vier Lieder, Op 27: II. Cäcilie

02:05

Vier letzte Lieder, V 150, TrV 296:

12

Strauss: Vier letzte Lieder, V 150, TrV 296: III. Beim Schlafengehen

05:19

Frauenliebe und Leben, Op. 42:

13

Strauss: Frauenliebe und Leben, Op. 42: VI. Süsser Freund, du blickest

04:42

14

Strauss: Frauenliebe und Leben, Op. 42: VII. An meinem Herzen, an meiner Brust

01:25

Fünf Lieder, Op. 41:

15

Strauss: Fünf Lieder, Op. 41: I. Wiegenlied

03:55

Drei Lieder, Op. 43:

16

Strauss: Drei Lieder, Op. 43: II. Muttertändelei

02:24

Fünf Klavierstücke, Op. 3:

17

Strauss: Fünf Klavierstücke, Op. 3: I. Andante

05:30

Fünf Lieder, Op. 39:

18

Strauss: Fünf Lieder, Op. 39: IV. Befreit

04:58

Frauenliebe und Leben:

19

Strauss: Frauenliebe und Leben: VIII. Nun hast du mir den ersten Schmerz getan

03:39

Vier Lieder, Op. 27:

20

Strauss: Vier Lieder, Op. 27: IV. Morgen

03:51

Total Runtime

01:04:45
Info for Matters of the Heart: Robert Schumann, Richard Strauss

Matters of the heart: a journey through A Woman's Love and Life Op. 42 (Adelbert von Chamisso) by Robert Schumann (1810 – 1856), juxtaposed with lieder by Richard Strauss (1864 – 1949) and works for piano by Schumann and Strauss.
On the content of the album, excerpts from a conversation with the artists: With the album title matters of the heart what do you want the public to experience from this heartfelt message? Sarah Brady.: "We want to take the public on a very real journey through love and all its aspects. Frauenliebe und -leben ends with the tragic death of the protagonist's beloved, and it is our goal to convey a new optimism here: an optimism which shows that even after death, our loved ones, although not there physically, will always remain in our hearts and in our lives. Morgen! holds a very special place in my heart for this reason".
Stephen Delaney: "Yes, optimism – and also hope. With the tragic loss of a person, there is also the assurance that, through the process of grief, we can find a new perspective for living. We wish to convey with the words "Und morgen wird die Sonne wieder scheinen" a song of hope at the end of this journey – a hope that also carried us through the pandemic".
Sarah Brady, soprano
Stephen Delaney, piano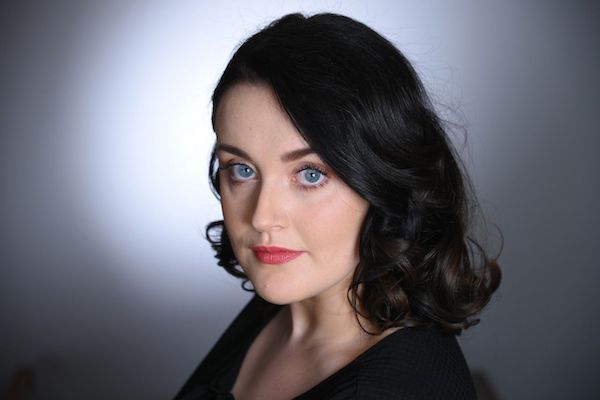 Sarah Brady
joined the ensemble at Staatsoper Hannover in the autumn 2020. In her first season she sang Bellezza in Händel's Il Trionfo del Tempo e del Disinganno, Johanna Barker/ Sweeney Todd, Governess/ The Turn of the Screw and Fiordiligi/ Cosi fan tutte. Her new roles this season are Gretel/ Hänsel und Gretel, Gilda/ Rigoletto, Susanna/ Le nozze di Figaro and Helena/ A midsummer night's dream. She was nominated as "Upcoming Artist 2020" by Opernwelt.
In the 2019/2020 season Sarah Brady was a soloist at Theater Basel making her role debuts as Susanna/ Le Nozze di Figaro, Musetta/ La Bohème and Soprano 3 in Luigi Nono's Al gran sole carico d'amore. For two seasons 2017-2019 she was a member of the opera studio at Theater Basel, where she performed the roles of Celia/ Lucio Silla, Clorinda/ La Cenerentola, 4.Magd/ Elektra, Soprano/Trio in Leonard Bernstein's Trouble in Tahiti, Lilith in the world premiere of Dai Fujikura's Der Goldkäfer, Cupid in Purcell's King Arthur, Bubikopf in Ullmann's Der Kaiser von Atlantis and Selene in Jommelli's Didone abbandonata.
Her concert repertoire includes Bach's Johannes-Passion, Mozart's Requiem, Coronation Mass and Exsultate, jubilate, Haydn's Die Schöpfung, Händel's Messiah and Solomon, Beethoven's and Schubert's Mass in C major, Brahms' Ein deutsches Requiem and C.P.E.Bach's Magnificat. She has performed with Netherlands Radio Philharmonic and the Netherlands Radio Choir, at the Wigmore Hall, in Ireland with the RTÉ National Symphony Orchestra and the RTÉ National Concert Orchestra and in New York and Estonia for the Ireland US Council. She recorded her first CD with Strauss and Schumann songs with the pianist Stephen Delaney, released in 2021 by Prospero Classical.
Sarah Brady graduated from the Royal Irish Academy of Music in 2016. In student productions she performed Pamina/ Die Zauberflöte, Siobhan Cleary's Vampirella and Sicle in Cavalli's L'Ormindo. She won 3rd prize at the International Mozart Singing Competition 2017 in London as well as the Bernadette Greevy Award and the 2017 RDS Music Bursary.

Booklet for Matters of the Heart: Robert Schumann, Richard Strauss