---
Album info
Album including Album cover
I`m sorry!
Dear HIGHRESAUDIO Visitor,
due to territorial constraints and also different releases dates in each country you currently can`t purchase this album. We are updating our release dates twice a week. So, please feel free to check from time-to-time, if the album is available for your country.
We suggest, that you bookmark the album and use our Short List function.
Thank you for your understanding and patience.
Yours sincerely, HIGHRESAUDIO
1

Limbo (2019 Bob Ludwig Remastering)

03:31

2

S.E.T.-1 (2019 Bob Ludwig Remastering)

04:22

3

The Madmen (2019 Bob Ludwig Remastering)

04:41

4

S.E.T.-2 (2019 Bob Ludwig Remastering)

01:24

5

Chinese Whispers (2019 Bob Ludwig Remastering)

04:29

6

S.E.T.-3 (2019 Bob Ludwig Remastering)

04:16

7

You've Got To Help Yourself (2019 Bob Ludwig Remastering)

04:44

8

S.E.T. + YMO (2019 Bob Ludwig Remastering)

05:54

9

Shadows On The Ground (2019 Bob Ludwig Remastering)

04:22

10

S.E.T.-4 (2019 Bob Ludwig Remastering)

03:26

11

See Through (2019 Bob Ludwig Remastering)

03:39

12

S.E.T. Muramatsuri (2019 Bob Ludwig Remastering)

04:09

13

Perspective (2019 Bob Ludwig Remastering)

05:16

14

S.E.T.-5 (2019 Bob Ludwig Remastering)

00:47

Total Runtime

55:00
Info for Service (2019 Bob Ludwig Remastering)

Service was the seventh and, at the time, final studio album by Yellow Magic Orchestra. The band dissolved the following year after a world tour, but would later reform in 1993 for a one-off reunion album, Technodon. Each member would continue their already established solo careers, while Haruomi Hosono and Yukihiro Takahashi also formed the band Sketch Show (with Ryuichi Sakamoto assisting), which later turned into YMO.
Including the fan favorites "Perspective" and "You've Got To Help Yourself," the group's seventh album is a collaboration with Yuji Miyake's celebrated theater troupe Super Eccentric Theater, whose skits are insperspersed between the songs, all written in collaboration with lyricist Peter Barakan.
Yellow Magic Orchestra
Digitally remastered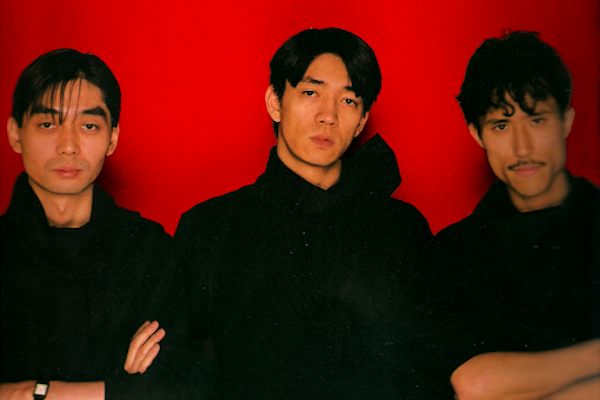 Yellow Magic Orchestra
Haruomi Hosono, Ryuichi Sakamoto, and Yukihiro Takahashi are the founding members of Yellow Magic Orchestra (YMO), the legendary group whose innovations included the integration of exotic sounds and techno elements in their so-called "computer music." YMO has been one of the central figures in the techno/new wave movement starting in the late 70s, along with Kraftwerk and DEVO, and have influenced countless techno/ hiphop/pop/rock musicians throughout the world. Furthermore, YMO is said to be the first to use electronic instruments such as the Vocoder VP-330, and the first to release an album that heavily used samples and loops.
Influenced by folk, Haruomi Hosono has been one of the pioneers of the rock/pop music scene in Japan, impacting many artists and garnering considerable respect in the electronic music field. Ryuichi Sakamoto, the Oscar winning composer/musician, has gained an international reputation exploring and innovating the realm between music and noise. Yukihiro Takahashi has been known not only as a producer of Japanese rock/pop music, but also for his activities (accomplishments) as a fashion designer and writer.
In 1983, YMO announced they would sankai, or "fan-out," and didn't reunite until 1993 with performances which drew 100,000 people to the show in Tokyo and included The Orb as their opening act. During the period of 1993 - 2002 the group members continued to focus on their solo careers: Hosono founded his label daisyworld discs, while Takahashi and Sakamoto concentrated on their solo works. The unit did not reunite until Hosono and Takahashi formed Sketch Show and invited Sakamoto to contribute on tracks on their releases Audio Sponge and Loophole. Sakamoto joined Sketch Show for the Sonar Festival in 2004 for a performance under the name Human Audio Sponge (or HAS). The name was inspired by the writings of UK-based writer, musician, and curator David Toop, which would be used whenever Sakamoto joined a Sketch Show performance. The band considered HAS to be a completely separate entity from YMO and embodied this idea in their performance style, shying away from live instruments. Human Audio Sponge was a name that reflected the musical direction of the three members at the time, absorbing various musical elements and converting these ideas in their original way to create a totally new sound.
Recently the group has performed under the name HASYMO. More than just a melding of their previous incarnations as Human Audio Sponge (HAS) and Yellow Magic Orchestra (YMO), HASYMO has developed a new sound that transcends the two groups. One recent contribution is the new track Rescue for the film Appleseed: Ex Machina.
The original three members performed as Yellow Magic Orchestra from Live Earth's Kyoto stage on 7/7/07. The concert was hailed by Rolling Stone as the worldwide festival's best reunion performance.
In 2008, the band performed in London at the Meltdown Festival hosted by Massive Attack and a concert in Spain directly followed. The group introduced two new songs: The City of Light and Tokyo Town Pages, and was accompanied by Christian Fennesz on guitar and laptop along with regular supporting members.
From this point on, the band's official title would be Yellow Magic Orchestra once again.
Equipped with regular supporting members including Keigo Oyamada (Guitar) from Cornelius, Ren Takada (Pedal Steel/Electronics) and Tomohiko Gondo (HD Operation/ Euphonium), Yellow Magic Orchestra played the Japanese Summer Festival World Happiness 2008,2009 and 2010. Fans were taken aback by rare performances of classic YMO pieces such as Thousand Knives, Firecracker and Behind The Mask.
On June 26th 2011 the group will be performing at the renowned Hollywood Bowl in Los Angeles, bringing their live show to the states for the first time in over 30 years. As headliner for the Hollywood Bowl's "Big In Japan" event the group will be reworking many of their classics to be performed with a focus on live instruments. This will showcase the breadth of the individual artist talents as well as the group as a whole and will include supporting members Keigo Oyamada, and Christian Fennesz. Following this performance the group will be playing the very next day at the Warfield theatre in San Francisco on June 27th.
Both U.S.A. performances will coincide with a new "Best of" compilation from Sony titled; YMO, which will be released mid-June. The compilation features handpicked songs from the band members themselves, spanning the entire YMO catalogue. The songs have been re-mastered and the compilation's aim is to introduce YMO's music to a younger generation, as well as please the long time fans with a fresh take on the band's extensive repertoire.

This album contains no booklet.