---
Album info
Album including Album cover
Jesse Passenier: Piano Concerto No. 1 "Levensdrift":

1

Passenier: Piano Concerto No. 1 "Levensdrift": I. —

09:07

2

Passenier: Piano Concerto No. 1 "Levensdrift": II. —

13:11

3

Passenier: Piano Concerto No. 1 "Levensdrift": III. —

08:01

Concerto No. 1 for Vibraphone & Marimba "Becoming the Colour":

4

Passenier: Concerto No. 1 for Vibraphone & Marimba "Becoming the Colour": I. —

11:40

5

Passenier: Concerto No. 1 for Vibraphone & Marimba "Becoming the Colour": II. —

07:58

6

Passenier: Concerto No. 1 for Vibraphone & Marimba "Becoming the Colour": III. —

08:41

7

Passenier: Concerto No. 1 for Vibraphone & Marimba "Becoming the Colour": IV. —

06:09

Duo for Vibraphone & Piano "Unravelling Confusion":

8

Passenier: Duo for Vibraphone & Piano "Unravelling Confusion"

13:39

Total Runtime

01:18:26
Info for Fight for Light

On "Fight for Light", Dutch composer Jesse Passenier explores the peripheries of jazz and classical, marrying the two genres together through symphonic music. The music presents a struggle for strength, goodness, and clarity, in which moments for great energy and urgency give way to quiet purity. Containing three works by Passenier: Piano Concerto No. 1 "Levensdrift" (a Dutch word meaning "the primal urge to live"); Vibraphone & Marimba Concerto No. 1 "Becoming the Colour"; and Duo for Vibraphone & Piano "Unraveling Confusion," these pieces taken together as a whole reveal Passenier's breadth as a composer, offering a musical commentary on the realities we face in today's society.
ADDA Simfònica
Josep Vicent, conductor
Kari Ikonen, piano
Vincent Houdijk, vibraphone & marimba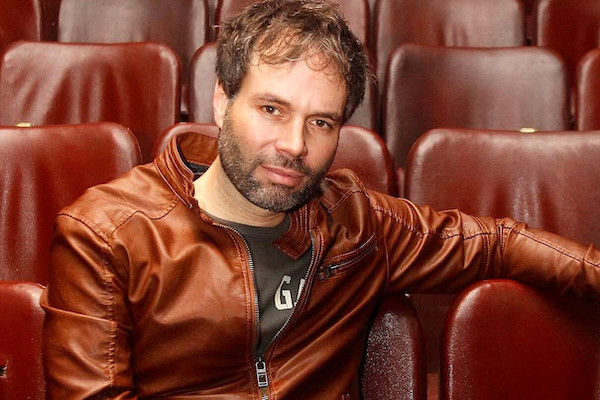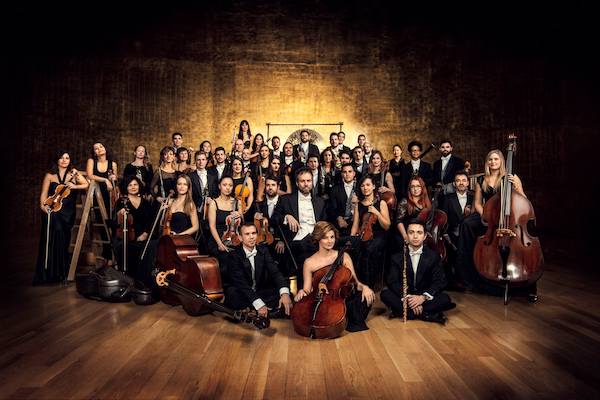 ADDA Simfònica
Resident orchestra of the Auditorio de Alicante, under the auspices of the Valencian regional government, ADDA Simfònica was created by its Music Director, Josep Vicent. The orchestra's astonishing career has generated enormous national and international impact due to the quality and energy of the orchestra's musical personality. The King and Queen of Spain have been to numerous of the orchestra's concerts, and the King of Spain attended another concert in the month of November 2019.
ADDA Simfònica collaborates with guest conductors such as Valery Gergiev, Christian Lindberg, Álvaro Albiach, Jurjen Hempel, Yaron Traub, among others, as well as soloists Pacho Flores, Ángeles Blancas, Stefano Bollani, Juan Florestán, Varvara Nepomnyashchaya, María Florea, Sandra Ferrández, Alexander Ullman, Iván Martín, Joan Enric Lluna, Ginesa Ortega, Cañizares, Juan Echanove, Joaquín Achúcarro, and Igor Yebra. Michel Nyman and David Mora have also composed works for the orchestra.
Apart from its symphonic performances, ADDA Simfònica schedules contemporary repertoire as well as historical works, while also developing an important social and educational activity. The Orchestra has participated in special concerts for the National Sport Gala, the inaugural concerts of the Volvo Ocean Race and has collaborated with the renowned group La Fura dels Baus (Carmina Burana and Haydn's Creation).
They have recorded works by Beethoven, Prokofiev, Barber, and Manuel de Falla, all renowned by public and critics alike.
In the 2019-2020 season, the orchestra will also perform in the Palau de les Arts (Valencia), the Auditori (Castellón), and Festivals in Italy and Holland.
Josep Vicent
is a Spanish musician with an exciting and exceptional career, who has conducted some of the world's most prestigious orchestras: London Symphony, Slovenian Philharmonic, Rotterdam Philharmonic, Orchestre de Chambre de Paris, Royal Philharmonic, the Residentie Orkest, Netherlands Radio, Royal Liverpool Philharmonic, Kiev Orchestra, Gewandhaus Leipzig, Teatro Real Orchestra, Orchestre du Teatre Royal de La Monnaie, New World Symphony Miami, Durban and Auvergne orchestras, national symphonies of Belgium, Chile, Uruguay, Brazil, among others, as well as almost all the Spanish symphonic formations, being a regular guest conductor with the Barcelona Symphony Orchestra (OBC), the Valencia Orchestra, and the Spanish National Orchestra.
Since 2015, Vicent has been Artistic and Music Director at the ADDA Auditorium and ADDA Symphony Orchestra in Spain. He was also Music Director of the Jeunesses Musicales World Orchestra (2005-2015) with whom he toured extensively worldwide.
A pioneer in the discovery of new formats and audiences for classical music, he conducts opera productions at the Teatro Real in Madrid, the Teatro del Liceo in Barcelona, the Leipzig Opera or the Teatro de la Maestranza in Seville among others. He has been music director with the acclaimed opera/theatrical formation "La Fura del Baus" since 2014.
With extensive experience in contemporary music, he has premiered hundreds of works, was artistic director of the Xenakis Festival, the Festival Nits de la Mediterrània and the internationally acclaimed Amsterdam Percussion Group. He was assistant to Alberto Zedda and recipient of the International Youth Music Award, the "City of Valencia" Arts Award 2013, the "Oscar Esplá" City of Alicante Award, and was appointed International Ambassador for the Foundation for a Culture of Peace.
In the 2021/22 season he will make his debut at the Teatro Colón in Buenos Aires, the Mariinsky Theater, the Rouen Opera, and the St Petersburg Philharmonic Orchestra. He will combine his position as Principal Conductor of ADDA Simfònica with guest concerts with the Sinfonietta Cracovia, the Sichuan Symphony Orchestra, the Zuidnederlands Philharmonic and the Orchestre National de Lille. He will also conduct the OSPA at the Princess of Asturias Awards. In addition, he will be conducting different programs of ADDA Simfònica in Alicante with the collaboration of soloists such as Katia and Marielle Labèque, Joaquín Riquelme, Leticia Moreno, Cristina Faus, and Ramón Vargas, Júlia Gállego, and Conrado Moya. In November he will premiere a new production of the opera Carmen with stage direction by Emilio Sagi.
Kari Ikonen
The 2013 Yrjö Award recipient as the Finnish Jazz Musician of the Year, pianist, moogist and composer Kari Ikonen (b.1973) is currently active as solo pianist, with his own trio, duo with Louis Sclavis, and several other bands and projects like Orchestra Nazionale della Luna, Quartet Ajaton, and Trio Toffa.
He has worked with the likes of Lee Konitz, Ra-Kalam Bob Moses, Tony Malaby, Ingrid Jensen, Magnus Broo, Vincent Courtois, Jeff Denson, Juhani Aaltonen, Eero Koivistoinen, Raoul Björkenheim, and UMO Jazz Orchestra. Ikonen has performed in the Soviet Union, South Korea, Japan, China, Taiwan, Hong Kong, Australia, United States, Armenia, Turkey, Israel, Russia, Senegal, and 30 European countries. His playing and compositions have been recorded for more than 50 albums, eight of these on his own name. His compositions have been honored internationally, taking first prizes in the American "Julius Hemphill Composition Awards" and in the Italian "Scrivere in Jazz."
Vincent Houdijk
is an incredibly versatile music artist based in The Netherlands performing between 120 and 160 concerts annually. The combination of his classical and jazz studies gave him an incredibly open and wide view on music which made him always curious for all sorts of music collaborations and styles. Houdijk is without doubt a very open and even so spiritually minded music artist and teacher.
In 2007 Hourdijk formed his band VinnieVibes; an intense, dynamic, and irresistible band which is highly appreciated by their fans and many music programmers. In 2018 Houdijk and VinnieVibes performed at the world famous North Sea Jazz Festival and they recorded their third album there during this live performance. The album received wonderful reviews by critics in the jazz field.
In 2016, Houdijk was awarded the Young VIP jazz award and was therefore declared "most promising jazz talent in the Netherlands." This award won him a nationwide tour performing at all the top dutch jazz venues such as The Bimhuis in Amsterdam, Lantarenvenster in Rotterdam, and The Paradox in Tilburg. Houdijk has worked with, among others; Ravi Coltrane, Sean Jones, Eric Vloeimans, Remy van Kesteren, Maria Mendes, Bart Wirtz, Wouter Hamel, the Residentie Orkest, and the Metropole Orkest.

This album contains no booklet.