---
Album info
Album including Album cover Booklet (PDF)
Karl Weigl (1881 - 1949): 3 Gesänge for Soprano & Orchestra:

1

Weigl: 3 Gesänge for Soprano & Orchestra: No. 1, Heimkehr

07:19

2

Weigl: 3 Gesänge for Soprano & Orchestra: No. 2, Hymne

02:49

3

Weigl: 3 Gesänge for Soprano & Orchestra: No. 3, Geständnis

04:13

Rhapsody in D Minor for String Orchestra, Op. 30:

4

Weigl: Rhapsody in D Minor for String Orchestra, Op. 30: I. Langsam. Etwas belebter

09:22

5

Weigl: Rhapsody in D Minor for String Orchestra, Op. 30: II. Lebhaft vivace - Mäßig moderato

11:18

6

Weigl: Rhapsody in D Minor for String Orchestra, Op. 30: III. Sehr langsam. Bewegt und schwungvoll

08:34

Piano Concerto in F Minor, Op. 21:

7

Weigl: Piano Concerto in F Minor, Op. 21: I. Moderato allegro

13:06

8

Weigl: Piano Concerto in F Minor, Op. 21: II. Andante sostenuto

05:45

9

Weigl: Piano Concerto in F Minor, Op. 21: III. Allegro molto

06:39

Total Runtime

01:09:05
Info for Karl Weigl: Orchestral Works

The orchestral songs by the now almost forgotten Viennese composer and late Romantic Karl Weigl date from 1916, while the Rhapsody for String Orchestra, although dating back to the String Sextet composed in 1906, was composed together with the Piano Concerto only in 1931 and, like the latter, betrays a progressive and yet completely organic, natural development. There are neither radical changes of direction nor any signs of stagnation in Weigl's work. We can perhaps best see where Weigl was to be placed in the New Music of the twenties from the fact that the Composition Prize of the City of Vienna in 1925 was awarded to four prominent artists: Karl Weigl, Franz Schmidt, Alban Berg and Anton Webern. Weigl never reached the dissonant extremes of expression with his language as Alban Berg did, but the works on this CD show that he often ventured to the limits of his self-imposed scope. The Piano Concerto is the most unusual and original work on this CD, illustrating the transition from the tantalisingly seductive language of Weigl's early Viennese works to a more powerful, definite tone.
"The Austrian composer Karl Weigl, born in 1881, who emigrated to the USA in 1938 because of his Jewish origins and died in New York in 1949, has been rightly discovered discographically in recent years. The CPO label has played a key role in this. Now an album has been released there on which Weigl's "Three Songs for a High Female Voice with Orchestra" (1916) as well as the "Rhapsody for String Orchestra" (1935) and the late-Romantic-feeling Piano Concerto op. The Jena Philharmonic Orchestra under the direction of Simon Gaudenz (soprano: Lina Johnson, piano: Oliver Triendl) unleash a magical sound that is perfectly suited to these works, which were conceived in the spirit of the Viennese Fin de Siècle. (Südwest-Presse, Burkhard Schäfer)
Oliver Triendl, piano
Lina Johnson, soprano
Jena Philharmonic Orchestra
Simon Gaudenz, conductor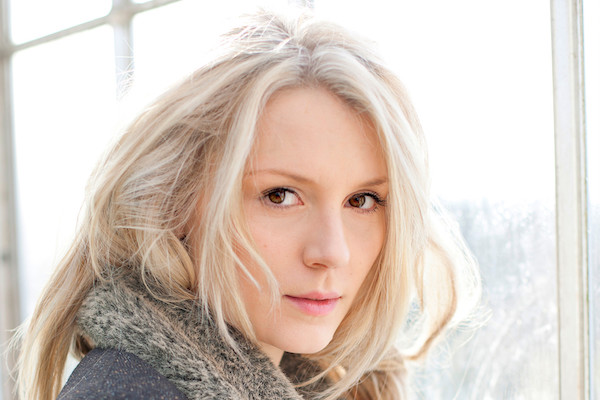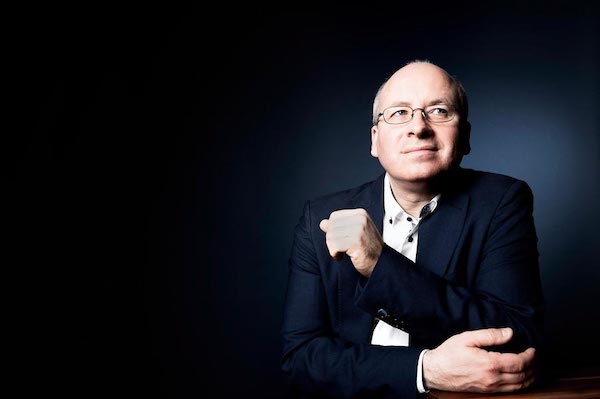 Lina Johnson
Starting off with the role of DESPINA in Guy Joosten's Cosi fan Tutte at the Royal Danish Opera in 2011, Lina Johnson has embarked on an operatic carreer performing soubrette, lyric coloratura and belcanto repertoire, as well as concert repertoire like Mozart concert arias, Händel's Messiah and Orff's Carmina Burana. She has been described with a natural stage presence and a beautiful, clear and expressive lyric coloraturavoice.
She attained her musical education at the NTNU Music Conservatoire in Trondheim, the Norwegian State Academy of Music in Oslo, The Royal Danish Music Academy in Copenhagen, and the Opera Academy in Copenhagen. She recieved the Léonie Sonning talent prize in 2008. Her dedication to chamber music and lied repertoire was rewarded with 2nd prize in the Kokkola Nordic Lied competition in Finland in 2007, and a nomination for the Wigmore Hall Kohn Opera Voice Fellowship in 2011. In 2012 she was a finalist in the Wilhelm Stenhammar International Singing Competition. In 2010 she was picked out for the Mozart recidency at the Aix-en-Provence festival.
Lina Johnson made her operatic debut at Copenhagen Opera, The Royal Danish Theatre, as NAJADE in Robert Carsens' Ariadne auf Naxos in 2009, and has since done the roles of CONSTANCE in Dialogues des Carmelites, MUSETTA in La Bohème, DESPINA in Così fan tutte in this theatre. The season 2012/13 she performed the role of KÖNIGIN DER NACHT at Opera Sør in Norway, made her debut at the Norwegian National Opera in Oslo as ADÈLE in Die Fledermaus, performed the role of GENOVIEFFA in Suor Angelica and covered LAURETTA in Gianni Schicchi at the Royal Danish Theatre. The 13/14 season included ADINA in L´elisir d´amore at the Oscarsborg Opera in Norway, VESPETTA in Telemanns' Pimpinone at the Norwegian National Opera, Händel's Messiah with Århus Symphony Orchestra, and FRASQUITA with the Trondheim Symphonic Orchestra.
The 2014/2015 season included GILDA in Rigoletto with the Oscarsborg Opera, a concert with the repertoire of the famous castrato singer Farinelli, world premiere of Steingrimur Rohloff's danish opera Babel at Hofteatret in Copenhagen, ROSINA in Il Barbiere di Siviglia at the Norwegian National Opera, VIOLETTA VALERY in La Traviata at Copenhagen Opera Festival, THE MESSIAH with Malmö Symphony Orchestra and with Homens Barokk Copenhagen, concerts at Bergen International Music Festival, and Bach kantatas BWV 159, BWV 197 and Magnificat BWV 243 in D-Major with the Aalborg Symphonic Orchestra.
The 2015/2016 season included ÁDELE in Die Fledermaus at Oscarsborg Opera, OSCAR in Un ballo Maschera with Opera Nordfjord, DIE KÖNIGIN DER NACHT in Die Zauberflöte at The Norwegian National Opera, WIFE in the world premier of Rolf Wallins first opera Elysium at the Norwegian National Opera, CLORINDA in La Cenerentola at the Teatro Verdi di Trieste, ADELE in Die Fledermaus at Teatro Verdi di Trieste, KÖNIGIN DER NACHT in Die Zauberflöte with Odense Symphony Orchestra, MUSETTA in La Boheme with Opera i Bjørvika, and AMINA in La Sonnambula at Opera Hedeland.
The 2016/2017 season includes the roles of GILDA in Rigoletto and PAPAGENA in Die Zauberflöte at Teatro Verdi di Trieste, THE DIVA with The Norwegian National Ballet at Theatre Champs Elysees in Paris, SOPHIE in Der Rosenkavalier at NCPA Beijing, Brahms Requiem with Trondheim Symphonic Orchestra, and The Matthew Passion with the BBC Philharmonic in Manchester.
Oliver Triendl
One can hardly imagine a more devoted champion of neglected and rarely played composers than pianist Oliver Triendl. His tireless commitment – primarily to romantic and contemporary music – is reflected in more than 100 CD recordings. The scope of his repertoire is surely unique, comprising some 90 piano concertos and hundreds of chamber music pieces. In many cases, he was the first to present these works on stage or to commit them to disc.
As a soloist Triendl has performed together with many renowned orchestras. The list includes the Bamberg and Munich Symphonies, Munich Radio Orchestra, Berlin Radio Symphony Orchestra, NDR Radio Philharmonic, Gürzenich Orchestra, Munich Philharmonic, Staatskapelle Weimar, German Radio Philharmonic, German State Philharmonic of Rhineland-Palatinate, Munich, Southwest German, Stuttgart, Württemberg and Bavarian Radio Chamber Orchestras, Orchestre de Chambre de Lausanne, Orchestre Symphonique de Bretagne, Mozarteum Orchestra of Salzburg, Tonkunstler Orchestra Vienna, Netherlands Symphony Orchestra, Czech State Philharmonic, Polish National Radio Symphony Orchestra, Sinfonia Varsovia, Polish Chamber Philharmonic, Georgian Chamber Orchestra, St.Petersburg Camerata, Zagreb Soloists and Shanghai Symphony Orchestra.
The avid chamber musician has concertized with fellow musicians such as Christian Altenburger, Wolfgang Boettcher, Thomas Brandis, Eduard Brunner, Ana Chumachenko, David Geringas, Clemens Hagen, Frans Helmerson, Hervé Joulain, Isabelle van Keulen, Rainer Kussmaul, François Leleux, Lorin Maazel, Marie Luise Neunecker, Paul Meyer, Sabine and Wolfgang Meyer, Pascal Moraguès, Charles Neidich, Arto Noras, Raphaël Oleg, Gustav Rivinius, Benjamin Schmid, Hagai Shaham, Christian Tetzlaff, Radovan Vlatković, Jan Vogler and Antje Weithaas. He performed with Apollon musagète, Artis, Atrium, Auryn, Carmina, Danel, Gringolts, Keller, Leipzig, Mandelring, Meta4, Minguet, Pražák, Schumann, Sine Nomine, Škampa, Talich and Vogler String Quartets as well as with excellent artists of the younger generation like Nicolas Altstaedt, Claudio Bohórquez, Mirijam Contzen, James Ehnes, Liza Ferschtman, David Grimal, Ilya Gringolts, Alina Ibragimova, Sharon Kam, Henning Kraggerud, Pekka Kuusisto, Johannes Moser, Daniel Müller-Schott, Alina Pogostkina, Christian Poltéra, Alexander Sitkovetsky, Baiba Skride, Valeriy Sokolov, Carolin and Jörg Widmann.
Triendl, a native of Mallersdorf, Bavaria, where he was born in 1970, and a prizewinner at many national and international competitions, studied under Rainer Fuchs, Karl-Heinz Diehl, Eckart Besch, Gerhard Oppitz and Oleg Maisenberg. He has concertized with success at festivals and in many of Europe's major music centers as well as in North and South America, South Africa, Russia and Asia.

Booklet for Karl Weigl: Orchestral Works