---
Album info
Album including Album cover Booklet (PDF)
George Dyson (1883 - 1964): Concerto leggiero (Version for 2 Pianos):

1

Concerto leggiero (Version for 2 Pianos): I. Allegro

11:25

2

Concerto leggiero (Version for 2 Pianos): II. Andante

07:34

3

Concerto leggiero (Version for 2 Pianos): III. Vivace

07:26

8 Children's Pieces, Op. 12a "The Open Window":

4

8 Children's Pieces, Op. 12a "The Open Window": No. 1, Field and Wood

01:52

5

8 Children's Pieces, Op. 12a "The Open Window": No. 2, Swallows

00:37

6

8 Children's Pieces, Op. 12a "The Open Window": No. 3, Gentle Rain

01:11

7

8 Children's Pieces, Op. 12a "The Open Window": No. 4, Fair

00:47

8

8 Children's Pieces, Op. 12a "The Open Window": No. 5, Passers-by

00:58

9

8 Children's Pieces, Op. 12a "The Open Window": No. 6, The Patrol

01:19

10

8 Children's Pieces, Op. 12a "The Open Window": No. 7, The Green

01:35

11

8 Children's Pieces, Op. 12a "The Open Window": No. 8, Evensong

01:50

George Dyson:

12

Primrose Mount

02:32

Bach's Birthday:

13

Bach's Birthday: No. 1, Comodo

00:47

14

Bach's Birthday: No. 2, Cantabile

01:44

15

Bach's Birthday: No. 3, Allegretto

01:16

16

Bach's Birthday: No. 4, Vivace possibile

01:21

George Dyson:

17

Untitled Piano Piece

00:46

6 Lyrics, Op. 12b:

18

6 Lyrics, Op. 12b: No. 1, March

01:43

19

6 Lyrics, Op. 12b: No. 2, Melody

02:34

20

6 Lyrics, Op. 12b: No. 3, Folk Dance

01:24

21

6 Lyrics, Op. 12b: No. 4, Waltz

01:38

22

6 Lyrics, Op. 12b: No. 5, Intermezzo

01:32

23

6 Lyrics, Op. 12b: No. 6, Mazurka

01:54

3 Little Pieces "My Birthday":

24

3 Little Pieces "My Birthday": No. 1, Delicately

02:05

25

3 Little Pieces "My Birthday": No. 2, Brightly

01:27

26

3 Little Pieces "My Birthday": No. 3, Quietly

02:38

12 Easy Pieces:

27

12 Easy Pieces: No. 1, Mazurka

00:30

28

12 Easy Pieces: No. 2, Waltz

00:39

29

12 Easy Pieces: No. 3, Scotch Snap

00:31

30

12 Easy Pieces: No. 4, Dance

00:27

31

12 Easy Pieces: No. 5, Melody

00:48

32

12 Easy Pieces: No. 6, Lullaby

00:40

33

12 Easy Pieces: No. 7, Air

00:45

34

12 Easy Pieces: No. 8, Song

00:37

35

12 Easy Pieces: No. 9, Legato Study

00:42

36

12 Easy Pieces: No. 10, Scale Study

00:27

37

12 Easy Pieces: No. 11, Five Finger Study

00:26

38

12 Easy Pieces: No. 12, Study in Canon

00:32

Prelude & Ballet:

39

Prelude & Ballet: I. Prelude

01:48

40

Prelude & Ballet: II. Ballet

02:02

10 Short Pieces, Op. 9 "Epigrams":

41

10 Short Pieces, Op. 9 "Epigrams": No. 1, A capriccio

00:50

42

10 Short Pieces, Op. 9 "Epigrams": No. 2, All'improviso

00:56

43

10 Short Pieces, Op. 9 "Epigrams": No. 3, Sostenuto

01:33

44

10 Short Pieces, Op. 9 "Epigrams": No. 4, Ritmico

00:42

45

10 Short Pieces, Op. 9 "Epigrams": No. 5, Cantabile

02:12

46

10 Short Pieces, Op. 9 "Epigrams": No. 6, Sonore

02:08

47

10 Short Pieces, Op. 9 "Epigrams": No. 7, Di ballo

00:54

48

10 Short Pieces, Op. 9 "Epigrams": No. 8, Grazioso

00:35

49

10 Short Pieces, Op. 9 "Epigrams": No. 9, Con fuoco

01:31

50

10 Short Pieces, Op. 9 "Epigrams": No. 10, Alla capella

01:28

3 Wartime Epigrams:

51

3 Wartime Epigrams: No. 1, An Autograph

01:55

52

3 Wartime Epigrams: No. 2, Con moto tranquillo

02:18

53

3 Wartime Epigrams: No. 3, Sostenuto ed espressivo

01:31

4 Twilight Preludes, Op. 14:

54

4 Twilight Preludes, Op. 14: No. 1, Tranquillo

02:30

55

4 Twilight Preludes, Op. 14: No. 2, A capriccio

02:20

56

4 Twilight Preludes, Op. 14: No. 3, Grazioso

02:04

57

4 Twilight Preludes, Op. 14: No. 4, Sostenuto

03:08

Total Runtime

01:41:24
Info for Dyson: Complete Music for Piano

SOMM Recordings announces the first complete survey on disc of George Dyson's music for solo piano including five premiere recordings performed by Simon Callaghan.
Callaghan is joined by Clíodna Shanahan for the first recording of the two-piano version of Concerto Leggiero, a mature work originally composed for piano and string orchestra. Almost classical in its sense of economy, the two-piano arrangement boasts a remarkable lyricism.
Born in Halifax in 1833, Dyson studied with Charles Villiers Stanford and Hubert Parry before becoming one of the most prominent British composers and distinguished teachers of his generation. Best known for his choral work, his piano music spans his compositional career. Heard in its entirety, it provides valuable new insights into his development as a composer.
Other first recordings include the seven-year-old Dyson's first work for piano, Untitled Piano Piece, the exam board commission for young pianists, Twelve Easy Pieces, and The Open Window and Six Lyrics, character pieces designed to encourage young pianists.
Among other works included are the Debussy-accented Primrose Mount, the dazzling set of fugues Bach's Birthday and so-called 'War Epigrams', inspired by Dyson's experiences on the Western Front before being invalided home
Simon Callaghan, piano
Cliodna Shanahan, piano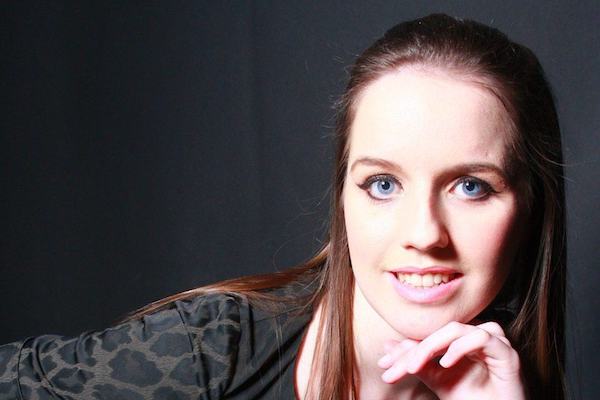 Simon Callaghan
Simon has a particular interest in bringing rarely performed works to new audiences, and his growing reputation in this field has led to invitations for both recordings and live performances. His 2017 recording of the concertos of Roger Sacheverell Coke for Hyperion's lauded series The Romantic Piano Concerto, with the BBC Scottish Symphony Orchestra and Martyn Brabbins, reached no. 2 in the specialist classical charts, with enthusiastic reviews across the press. This début Hyperion CD was followed in 2018 by a collaboration with conductor Ben Gernon to record concertos by Rheinberger and Scholz. Two further concerto discs (with the Sinfonieorchester St Gallen) will be released in 2021. Invitations to perform in concert include concertos by Françaix and Tippett and the first UK performance since 1946 of Medtner's 3rd Concerto.
Simon's first solo disc for Hyperion, world premiere recordings of works by Jean Louis Nicodé, was released in May 2019 to critical acclaim, with Gramophone Magazine praising his "superb artistry". Simon's discography also includes solo works by Sterndale Bennett, Parry and Sacheverell Coke, chamber music by Brahms, Schumann, Chopin and Ravel, and recordings of music for two pianos by Parry, Sherwood and Delius with Parnassius Duo partner Hiroaki Takenouchi. He has also recorded for Danacord, Somm, Resonus and EM Records, and has expanded his role to both artist and producer in an exciting association with Nimbus and Lyrita. Forthcoming releases on Lyrita include the world premiere recording of Roger Sacheverell Coke's cello sonatas with Raphael Wallfisch. The most recent addition to Simon's catalogue of solo recordings features sets of miniatures by Schumann and Poulenc, released in November 2019 on Nimbus.
Festival invitations have included Husum Piano Rarities, the English Music Festival, Wintertide Festival (Canada), Absolute Classics, Highgate, Cervo, Hertfordshire and Whittington. Simon has also broadcast frequently on BBC radio and television. In chamber music he has collaborated with Feng Ning, Jack Liebeck, Sheku Kanneh-Mason, Alexander Sitkovetsky, Thomas Gould, Nicholas Daniel, Raphael Wallfisch and the actors Miriam Margolyes, Timothy West, Prunella Scales, and Samuel West. His extensive repertoire has included complete cycles of Beethoven and Brahms chamber works, and a three-concert residency at St John's Smith Square in London, exploring the piano quartet medium.
Contemporary music performances have included works by Joseph Phibbs, Julian Anderson and Kenneth Hesketh, and he was invited by the Royal College of Music to play Boulez's 'Dérive II' as part of their 'Variable Geometry' series. His world premiere recording of Paul Patterson's 'Allusions' for two violins and piano (with Midori Komachi and Sophie Rosa) was released in 2017 and they will perform the work live at the English Music Festival in 2020.
Simon puts great value on teaching and has recently given masterclasses at Chetham's School of Music and the Royal Birmingham Conservatoire. In the coming season he will give masterclasses, lead a chamber music course at Benslow Music and continue his work as Head of Piano at the Ingenium Academy (Winchester). In addition to his performing schedule, Simon is Director of Music at Conway Hall, where he oversees the longest-running chamber music series in Europe.
Simon recently completed a PhD at the Royal Northern College of Music, working to bring the oeuvre of Roger Sacheverell Coke into the public domain.
Cliodna Shanahan
Irish pianist Cliodna Shanahan began playing the piano when she was five years old. She attended the Yehudi Menuhin School in Surrey from 1997-2002. She performed her first concerto at age eleven; subsequent concerto performances have included performances with the Vietnemese NSO and the Guildford SO. Cliodna has performed in venues such as the Wigmore Hall, Queen Elizabeth Hall, Royal Festival Hall and Purcell Room.
Competition successes include multiple first prizes at Siemens Feis Ceoil, Dublin, Fitzwilton Trust, Jellinek and Arts Council of Ireland Awards, and the Belfast Classical Music Bursary. In July 2006, Cliodna was the recipient of the Sarah Mundlak Memorial Award for piano, awarded to the pianist who achieves the highest final recital mark at the Royal College of Music. Cliodna regularly performs chamber music and has recently embarked on a piano duo partnership which has become an integral part of her performing schedule. She has performed on television and radio and is featured on a Young Pianist Foundation CD recorded live at The Hague. Cliodna is currently studying with Professors Ruth Nye, Noriko Kawai and David Graham at the Royal College of Music, London. She is most grateful to the Arts Council of Ireland/An Chomhairle Ealaion for their generous support.
For City Showcase 2007, Cliodna performed with Aoife Nic Athlaoich. The musicians playing are students and graduates of the Royal College of Music. Graduates of the RCM are now in every major opera company and orchestra in this country, and many enjoy international careers. The RCM's musical activities include opera productions, orchestral concerts with conductors including Bernard Haitink and Sir Roger Norrington, workshops, masterclasses, chamber music concerts and recitals, many of which are open to the public.

Booklet for Dyson: Complete Music for Piano