---
Album info
Album including Album cover
1

Watch What Happens

15:05

2

You Must Believe in Spring

09:22

3

Friday Fugue

07:59

4

Once Upon a Summertime

05:28

5

J and B

05:29

6

The Saddest Thing of All

05:12

7

Splittons

09:56

Total Runtime

58:31
Info for Legrand "Live" Jazz (Remastered)

Michel Legran feat. Miles Davis, Bill Evans, John Coltrane, Ben Webster, Hank Jones, Donald Byrd, Paul Chambers, Art Farmer, Phil Woods, Herbie Mann, Jimmy Cleveland.
Michel Legrand is a three times Academy Award-winning French composer, conductor and pianist who composed over 200 film and television scores as well as recorded over a hundred albums of jazz, popular and classical music. Legrand collaborated with legendary Miles Davis, John Coltrane, Bill Evans, Stan Getz, Stephane Grappelli, Phil Woods, Ray Charles, Claude Nougaro, Perry Como, Neil Diamond, Ella Fitzgerald, Aretha Franklin, Jessye Norman, Diana Ross, Frank Sinatra, Barbra Streisand, Sarah Vaughan, Shirley Bassey, Nana Mouskouri etc.
Gene Quill, alto saxophone
Phil Woods, alto saxophone
Teo Macero, baritone saxophone
Jerome Richardson, baritone saxophone, bass clarinet
George Duvivier, bass
Milt Hinton, bass
Paul Chambers, bass
Major Holley, bass tuba
Michel Legrand, conductor, arranger
Don Lamond, drums
Kenny Dennis, drums
Osie Johnson, drums
Herbie Mann, flute
James Buffington, French horn
Barry Galbraith, guitar
Betty Glamann, harp
Bill Evans, piano
Hank Jones, piano
Nat Pierce, piano
Ben Webster, tenor saxophone
John Coltrane, tenor saxophone
Seldon Powell, tenor saxophone
Billy Byers, trombone
Eddie Bert, trombone
Frank Rehak, trombone
Jimmy Cleveland, trombone
Art Farmer, trumpet
Donald Byrd, trumpet
Ernie Royal, trumpet
Joe Wilder, trumpet
Miles Davis, trumpet
Don Elliot, vibraphone
Eddie Costa, vibraphone
Digitally remastered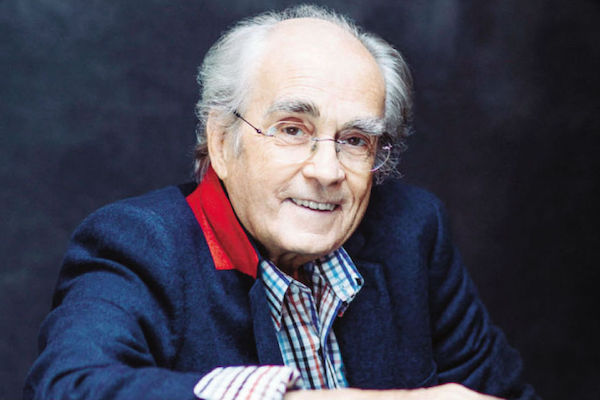 Michel Legrand
This is how Michel Legrand describes his status as an atypical, compulsive musician who cannot be pigeonholed; or rather, his many statuses as a composer, conductor, pianist, singer, writer and producer. Tearing down the barriers between jazz, classical music and easy listening, he is at home in any musical situation. Born in 1932, Michel Legrand came from a family with a musical tradition represented by his father, Raymond Legrand and his uncle Jacques Hélian. When he was ten, he entered the Paris Conservatory, which proved to be an unexpected revelation. "Until then, my childhood had been flat and unhappy," he relates. " My life revolved around an old piano and I was very bored. I was very lonely. Suddenly, when I joined Lucette Descaves' music theory class, I discovered a world that belonged to me, people who spoke my language. From then on, I felt that life had something exciting and motivating to offer"
After studying under the iron rule of Nadia Boulanger, Henri Challan and Noël Gallon for several years, Legrand left the Conservatory with top honors in harmony, piano, fugue and counterpoint. He immediately gravitated to the world of song, working as an accompanist musical director to Maurice Chevalier. He traveled with the famous French singer on his international tours. This gave him the opportunity to visit the United States for the first time. His instrumental LP, I Love Paris, did extremely well in that country, topping the US album charts in 1954. His first hit record also had great symbolic significance, revealing his international potential: the talented 22 year old did not look back and continued to go from strength to strength in France and abroad.
In the 1950s, Michel Legrand also started composing for some of the artists he was accompanying. His first great song La Valse des Lilas, displayed an individual style of melodic writing which soon became his hallmark. " I put a great deal of faith in melody", he admits. "Nadia Boulanger always said: " Put whatever you want above and below the melody but, whatever happens, it's the melody that counts.' For example, modern music tends to bore me now. It does of course contain innovative rhythmic and contrapuntal devices but, without melody, its lifeblood, it is lifeless and this helps to dehumanize it. For my part, melody is a mistress to whom I' ll always be faithful."
In 1955, Michel Legrand turned his hand to another mode of expression when he wrote the film score Les Amants du Tage by Henri Verneuil. Four years later, with the advent of the French New Wave, he became one of the architects of the revival of French cinema. He began collaborating with Jean-Luc Godard, Agnès Varda, François Reichenbach and, of course, Jacques Demy, his creative alter ego, with whom he invented a new genre of film musical. As well as being awarded the Palme d'Or at the Cannes festival and the Prix Louis Delluc, The Umbrellas of Cherbourg achieved massive world-wide success – despite the pessimistic predictions of many industry professionals. "Jacques and I had to work really hard to get this project off the ground," remembers Legrand, "The producers showed us the door saying: "You're a couple of nice young guys, but do you really think that people will spend an hour-and-a-half listening to characters singing life's little platitudes!" They were afraid to finance a film that substituted singing for dialogue and that had a realist slant, much the same as everyday life. After a year of uncertainty, things began moving again, thanks to Pierre Lazareff (who introduced us to Mag Bodard, a young producer) and my friend Francis Lemarque, with whom I recorded the music. In other words, The Umbrellas of Cherbourg is a work that was made against everybody's better judgement!" The parting lovers' theme song, Je ne pourrai jamais vivre sans toi, initially covered by Nana Mouskouri, became a popular standard, largely owing to the English adaptation by Norman Gimbel ( I Will Wait for You ) as well as versions by Frank Sinatra, Tony Bennett, Louis Armstrong and Liza Minelli. Legrand continued to set Jacques Demy's imaginative lyrics to music ( Les Demoiselles de Rochefort, Peau d'âne, Trois places pour le 26 ), although he moved to Los Angeles in 1968 for what he called "a change of scene".

This album contains no booklet.