---
Album info
Album including Album cover
Alessandro Scarlatti (1660 - 1725): Andate o miei sospiri, H. 53:

1

Scarlatti: Andate o miei sospiri, H. 53: I. Andate o miei sospiri. Adagio – Recitativo – Adagio

03:08

2

Scarlatti: Andate o miei sospiri, H. 53: II. Se vedrete il cor di lei. Aria

04:01

3

Scarlatti: Andate o miei sospiri, H. 53: III. Mà di che mi lusingo? Recitativo

00:55

4

Scarlatti: Andate o miei sospiri, H. 53: IV. Se non v'accoglie in seno. Aria

03:33

Total Runtime

11:37
Info for Alessandro Scarlatti: Andate o miei sospiri, H. 53

The soprano Alice Duport-Percier and the harpsichordist Dirk Börner are fascinated by the cantatas of Alessandro Scarlatti, seduced by their singular beauty. They decided to share this passion by specialising in the interpretation of these works.
Their musical curiosity also led them to explore contemporary music such as jazz, which resonates with the works of Alessandro Scarlatti. This musical crossbreeding opens the doors to the imagination and allows them to escape into another time, that of the duo Tenta la fuga...
Alice Duport-Percier, soprano
Dirk Börner, harpsichord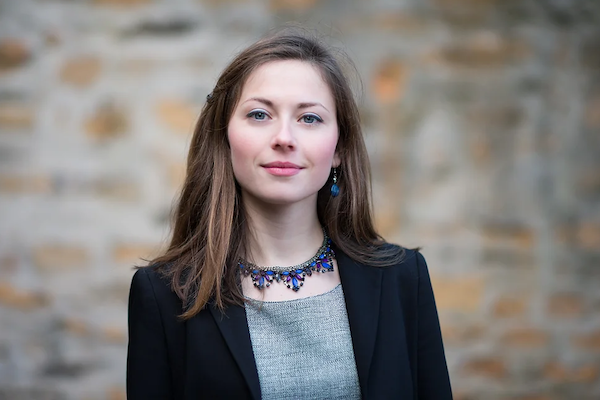 Alice Duport-Percier
grew up in a rich musical universe and very quickly showed a desire to sing. She began singing in the choir at the conservatory of Saint-Priest (69) and then joined the master's class of the Lyon Opera where she took part in numerous operas such as Tchaikovsky's The Queen of Spades, Mozart's Don Giovanni and Berg's Lulu.
She continued her vocal training with Claire Marbot and specialised in early repertoire at the Conservatoire National Supérieur de Musique et de Danse de Lyon with Bruno Boterf, Anne Delafosse, Anne-Catherine Vinay, Monique Zanetti and Robert Expert. This training allowed her to work with great conductors such as Michael Radulescu, Sébastien Daucé or Raphaël Pichon. At the same time, Alice obtained a State Diploma in singing teaching at CEFEDEM Rhône-Alpes in 2016.
Alice will be a semi-finalist of the Corneille competition in September 2017 and of the Froville competition in September 2019. She currently collaborates with many ensembles: Les Kapsbergirls, the ensemble Libera me, Le Duo Darshan, Grissini Project, the Concerto soave, the Chapelle harmonique or Spirito with whom she tackles a very wide repertoire, both learned and popular, ranging from medieval music to the so-called "musique actuelle".
Alice made her operatic debut at the Händelfestspiele Karlsruhe in February 2019 as Oberto in Handel's Alcina under the baton of Andreas Spering. She was praised for her vocal qualities, described as a "crystal clear voice" as well as for her acting abilities in the role of a young boy. Alice sang the role of Love in Gluck's Orpheus and Eurydice in February 2021 (livestream) under the baton of Stefano Montanari at the Zürich Opera House.

This album contains no booklet.