---
Album info
Album including Album cover Booklet (PDF)
Benjamin Britten (1913 - 1976): The Turn of the Screw, Op. 54, Act 1:

1

Britten: The Turn of the Screw, Op. 54, Act 1: Prologue

03:30

2

Britten: The Turn of the Screw, Op. 54, Act 1: Theme

01:05

3

Britten: The Turn of the Screw, Op. 54, Act 1, Scene 1: The Journey

02:27

4

Britten: The Turn of the Screw, Op. 54, Act 1: Variation I

00:30

5

Britten: The Turn of the Screw, Op. 54, Act 1, Scene 2: The Welcome

03:31

6

Britten: The Turn of the Screw, Op. 54, Act 1: Variation II

00:41

7

Britten: The Turn of the Screw, Op. 54, Act 1, Scene 3: The Letter

02:57

8

Britten: The Turn of the Screw, Op. 54, Act 1: Variation III

01:43

9

Britten: The Turn of the Screw, Op. 54, Act 1, Scene 4: The Tower

03:54

10

Britten: The Turn of the Screw, Op. 54, Act 1: Variation IV

00:24

11

Britten: The Turn of the Screw, Op. 54, Act 1, Scene 5: The Window

09:15

12

Britten: The Turn of the Screw, Op. 54, Act 1: Variation V

01:05

13

Britten: The Turn of the Screw, Op. 54, Act 1, Scene 6: The Lesson

03:29

14

Britten: The Turn of the Screw, Op. 54, Act 1: Variation VI

01:19

15

Britten: The Turn of the Screw, Op. 54, Act 1, Scene 7: The Lake

05:31

16

Britten: The Turn of the Screw, Op. 54, Act 1: Variation VII

01:29

17

Britten: The Turn of the Screw, Op. 54, Act 1, Scene 8: At Night

09:33

The Turn of the Screw, Op. 54, Act 2:

18

Britten: The Turn of the Screw, Op. 54, Act 2: Variation VIII

03:57

19

Britten: The Turn of the Screw, Op. 54, Act 2, Scene 1: Colloquy and Soliloquy

04:10

20

Britten: The Turn of the Screw, Op. 54, Act 2: Variation IX

00:47

21

Britten: The Turn of the Screw, Op. 54, Act 2, Scene 2: The Bells

07:25

22

Britten: The Turn of the Screw, Op. 54, Act 2: Variation X

00:33

23

Britten: The Turn of the Screw, Op. 54, Act 2, Scene 3: Miss Jessel

06:12

24

Britten: The Turn of the Screw, Op. 54, Act 2: Variation XI

01:09

25

Britten: The Turn of the Screw, Op. 54, Act 2, Scene 4: The Bedroom

04:33

26

Britten: The Turn of the Screw, Op. 54, Act 2: Variation XII

01:20

27

Britten: The Turn of the Screw, Op. 54, Act 2, Scene 5: Quint

00:51

28

Britten: The Turn of the Screw, Op. 54, Act 2: Variation XIII

01:13

29

Britten: The Turn of the Screw, Op. 54, Act 2, Scene 6: The Piano

03:24

30

Britten: The Turn of the Screw, Op. 54, Act 2: Variation XIV

00:34

31

Britten: The Turn of the Screw, Op. 54, Act 2, Scene 7: Flora

04:01

32

Britten: The Turn of the Screw, Op. 54, Act 2: Variation XV

00:59

33

Britten: The Turn of the Screw, Op. 54, Act 2, Scene 8: Miles

11:20

Total Runtime

01:44:51
Info for Britten: The Turn of the Screw

Nothing is as it appears in the old English manor house of Bly. A new governess takes up her post and discovers that the children who are her new charges are under the influence of the ghosts of the previous governess and her depraved lover. As one disturbing event unfolds after another, the questions become more pressing: What horrors happened here before her arrival? Are the children innocent? Do we really see what we are seeing?
Based on Henry James's strange ghost story, Benjamin Britten's The Turn of the Screw is a psychological thriller in the form of a chamber opera. The Orchestre de la Monnaie, under the British conductor Ben Glassberg, took up this masterpiece in a staging which, despite the Covid crisis, received rave reviews. We now present a version recorded in studio conditions immediately after the performances. The two leading singers, Julian Hubbard and Sally Matthews, are utterly convincing: together they push the audience's imagination to unbearable levels of tension…
Sally Matthews, soprano (Governess)
Julian Hubbard, tenor (Peter Quint)
Giselle Allen, soprano (Miss Jessel)
Carole Wilson, mezzosoprano (Mrs Grose)
Katharina Bierweiler, soprano (Flora)
Thomas Heinen, voice (Miles)
Ed Lyon, tenor (Prologue)
La Monnaie Chamber Orchestra
Ben Glassberg, conductor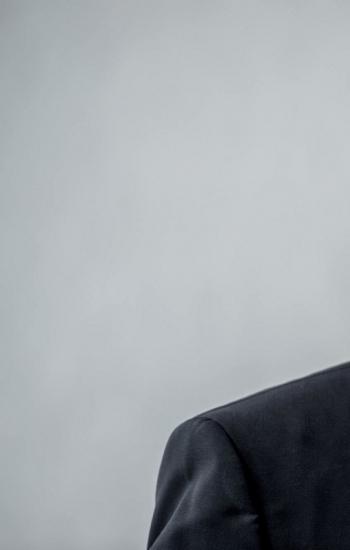 Ben Glassberg
British conductor Ben Glassberg is Music Director of Opera de Rouen Normandie, Principal Conductor of Glyndebourne on Tour and Associate Guest Conductor of Orchestre National de Lyon. He first came to international attention upon winning the Grand Prix at the 55th Besançon Young Conductors Competition 2017 at the age of 23. Since then, Ben has gone on to work with the Royal Philharmonic Orchestra, Orchestre Philharmonique de Radio France, Deutsche Radio Philharmonie, La Monnaie, St. Petersburg Symphony Orchestra and Detroit Symphony Orchestra amongst others.
Following his debut at the Glyndebourne Festival in 2017, conducting a performance of La Clemenza di Tito, Ben has returned frequently to the festival and tour for performances including Madama Butterfly and La Traviata. Since 2019, as Principal Conductor of the Glyndebourne Tour, Ben has conducted productions of L'Elisir d'Amore and Les Mesdames de la Halle. In the 2019/20 season, Ben also conducted the complete Mozart/Da Ponte trilogy at La Monnaie and enjoyed symphonic debuts with the London Philharmonic Orchestra, BBC Symphony Orchestra and Tokyo Symphony Orchestra.
Ben begins his tenure as Music Director of Opera de Rouen at the start of the 2020/21 season with a new production of La Clemenza di Tito. Upcoming highlights also include a return to La Monnaie to conduct a new Andrea Breth production of The Turn of the Screw, as well as symphonic debuts with BBC NOW, Swedish Radio Symphony Orchestra and the Royal Liverpool Philharmonic Orchestra.
La Monnaie Chamber Orchestra
In 1772, the Austrian composer and conductor Ignace Vitzthumb officially founded the La Monnaie Orchestra. The ensemble, always closely involved in the opera house's productions, developed over the years as it worked with great composers such as Richard Wagner, Nikolay Rimsky-Korsakov, Ruggiero Leoncavallo, André Messager, Vincent d'Indy et Alban Berg. In the course of the 19th and 20th centuries, it took part in the first performances of a number of operas, including Massenet's Hérodiade, Chabrier's Gwendoline, Chausson's Le Roi Arthus, Milhaud's Les malheurs d'Orphée, Honneger's Antigone, and Prokofiev's The Gambler.
The orchestra was regularly conducted by world-famous conductors such as Hans Richter, Felix Mottl, Otto Lohse, Wolfgang Sawallisch, Josef Krips, and, more recently, Sir John Pritchard, Christoph von Dohnányi, and Kent Nagano. Under Gerard Mortier, the La Monnaie Symphony Orchestra was thoroughly revitalised in 1981 and Sylvain Cambreling (1981–1991) was appointed Music Director. He was succeeded by Sir Antonio Pappano (1992–2002), Kazushi Ono (2002–2008), and Ludovic Morlot (2012–2014).
Equally at home in the symphonic and operatic repertoires, the orchestra performs for the most part in Brussels at the Royal Opera House La Monnaie, in the Henry Le Boeuf Hall at Bozar, and in Studio 4 at Flagey, as well as on tour in Europe, the United States, and Japan.
Contemporary music figures prominently in the orchestra's repertoire and it has collaborated, at times in first performances, with many composers, including John Adams, Luciano Berio, Philippe Boesmans, Pierre Boulez, Kris Defoort, Pascal Dusapin, Luca Francesconi, Toshio Hosokawa, Bruno Maderna, Frank Martin, Benoît Mernier, Krzysztof Penderecki, Wolfgang Rihm, and Salvatore Sciarrino.
The orchestra's dynamism and versatility have made a huge contribution to La Monnaie's artistic identity. Their impact has grown as broadcasts of opera productions on television and radio, as well as Internet streaming, have increasingly brought the orchestra to the attention of music-lovers all over the world. Its prestige is reflected in an extensive and ever-growing discography.
Alain Altinoglu has been Music Director of the La Monnaie Symphony Orchestra since January 2016.

Booklet for Britten: The Turn of the Screw