---
Album info
Album including Album cover Booklet (PDF)
Krzysztof Penderecki (b. 1933):

1

Double Concerto for Violin, Viola & Orchestra (Arr. M. Frąckiewicz for Accordion & Orchestra)

20:39

2

Flute Concerto (Arr. B. Duś for Soprano Saxophone & Orchestra)

23:24

Total Runtime

44:03
Info for Penderecki: Concertos, Vol. 8

The Jerzy Semkow Polish Sinfonia Iuventus Orchestra has worked closely with Krzysztof Penderecki since its inception. He became its Honorary Patron in 2013 and has always remained a friend and mentor to the ensemble. In these sad circumstances, after the death of the Maestro, we present his newest albums to demonstrate that his music will remain with us and it will always bring joy to its listeners! The new album released by DUX continues (and closes) a series of recordings of Penderecki's concertos for solo instruments (after the completion of the symphonic recordings).
The repertoire of the record consists of two extremely interesting new arrangements of his famous works, authorised by the composer. The double concerto for violin and cello (recorded in the original version of the said series as DUX 1537) was created to celebrate the 200th anniversary of the famous Viennese Musikverein, and it gained great popularity soon after its premiere. The audience was delighted by the masterful use of a pair of related instruments, which exhibited both their tunefulness and technical proficiency, also demonstrated in the extensive solo cadences. The piece had been originally developed for violin and cello (DUX 1345). There is also a version for flute and clarinet, and on the presented album we will hear a revealing and extremely original version for the accordion, revealing new sound aspects of this composition. The author of this version and performer is Maciej Frąckiewicz, one of the most eminent accordionists of his generation, who really likes to perform contemporary repertoire (over 90 new works for this instrument were dedicated to him!). The versatile talent of the French flutist Jean-Pierre Rampal has led many of the most important composers of the second half of the 20th century to dedicate their works to him – this is also the origin of the graceful, two-movement Concerto for Flute and Chamber Orchestra from 1982. (this version is available on DUX CD 1186). The record presents a new arrangement by Bartłomiej Duś, a young but already very significant saxophonist, a graduate of the Academy of Music in Katowice and the Paris Conservatory.
The works were recorded in the Witold Lutosławski Polish Radio Concert Studio with the participation of the composer and his close collaborator Maciej Tworek as conductor. Unfortunately, this was the last time when the Jerzy Semkow Polish Sinfonia Iuventus Orchestra in Warsaw was to collaborate with Krzysztof Penderecki, and it closed an impressive series of phonographic recordings of the set of symphonies and concertos of the Maestro who died on 29 March 2020.
Bartłomiej Duś, saxophone
Maciej Frąckiewicz, accordion
Jerzy Semkow Polish Sinfonia Iuventus Orchestra
Krzysztof Penderecki, conductor
Maciej Tworek, conductor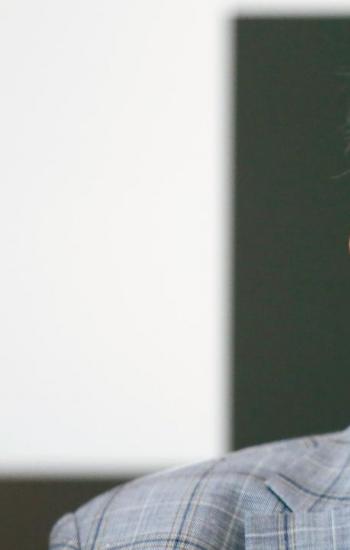 Bartłomiej Duś
is polish saxophonists of the young generation, international soloist, chamber musician and teacher of saxophone class in Academy of Music in Katowice. He was awarded the "Primus Inter Pares" medal. He graduated from the Academy of Music in Katowice, Conservatory in Versailles and Paris Conservatory in a class managed by Professor Claude Delangle.
Bartek Duś has won many prestigious awards during international competitions. His most important achievements include: Third Prize and Public Prize in International Competition "Aeolus" in Düsseldorf (2012), First Prize in International Competition "Hülsta Woodwinds" in Münster (2011), Second Prize in Internatioanl Saxophone Competition in Slovenia (2011), First Prize and Gold Medal in III International Michał Spisak Competition in Dąbrowa Górnicza (2009). As a student at the Academy of Music in Katowice, he participated in the Concert of the Year 2012, where a jury consisting of rectors of Polish music academies awarded him the first place and prize of the Minister of Culture. In 2009 and 2013 Bartek Duś won the "Młoda Polska" Scholarship Program of the Minister of Culture and National Heritage and he was awarded a scholarship of the Minister of Culture for artistic achievements. In 2012 he received a scholarship from the French Government.
As a soloist, Bartek Duś, has played to the accompaniment of such orchestras as Dusseldorf Symphoniker, Rhenische Philharmonie, Silesian Philharmonic, Chamber orchestra AUKSO, New Music Orchestra.
As a soloist and chamber musician he gave concerts at international festivals, e.g. in Warsaw Autumn, Vienna SaxFest, Summerwinds Munsterland, Mlada Praha, Festisax, Jeunesse Musicales, St Petersburg International Festival.
Bartek Duś is strongly involved in developing new saxophone repertoire especially in polish area. He already ordered and commissioned several pieces for saxophone. The most important are concertos for saxophone by Aleksander Nowak, Maciej Jabłoński, Marcel Chyrzyński and Tomasz Opałka. As a chamber musician Bartek Duś performs with pianist Magdalena Duś with whom they perform as the MagDus Duo. They won Second Prize in International Chamber Music Competition in Łódź (2013), and also Second Prize in International Chamber Music Competition Salieri-Zinetti in Verona (2014). In 2012 its debut record "Malinconico" (CLCL 123), with works of the French composers of the 20th century, was published by the Classic Clips publishing house.
Maciej Frąckiewicz
Versatile and charismatic. Among his many accomplishments one may find "Polityka's Passport" award (2013), 1st prize at the prestigious "Arrasate Hiria" International Accordion Competition in Spain (2012) and main Prize at the Deutscher Musikwettbewerb in Bonn (2018). His exceptional sensitivity to music cannot stay unnoticed. As a representative performer of his time, he combines youthful energy with experience and depth. His interpretations express innovative approach and unstoppable artistic temperament.
Maciej Frąckiewicz, the performer in question, is a "sin worth committing" – as described, shortly after making a debut, by Jacek Hawryluk from Polish Radio. Many-sided artist who performs early and contemporary music, the accessible and more complex one with equal skilfulness and sophistication. Dorota Szwarcman acknowledged that he belongs to "one of the most interesting musical personalities of the young generation". Moreover, he has become to function as one of the most important young accordion virtuosi.
Frąckiewicz builds a multi-faceted impressive career. He regularly appears on stage to perform solo parts with the leading orchestras in Poland, as well as in several chamber ensembles, including duos with cello, violin, piano or guitar etc.. He is also a devoted propagator of accordion among contemporary composers. It was his initiative or inspiration that influenced composing over 90 new works for accordion.
Krzysztof Penderecki
one of the best known Polish composers of the 20th century, was born on November 23rd of 1933 in the small town of Dębica in southeastern Poland. The town's name in Yiddish was Dembitz, and before WWII the majority of the population was Jewish – later, Penderecki would use Jewish music in several compositions. In addition to Polish, Krzysztof PendereckiPenderecki's family had Armenian and German roots. The family wasn't musical, but, as was customary in educated families of the time, Krzysztof took piano lessons. Somebody presented Krzysztof's father with a violin, and the boy took a liking to the instrument. In 1951 Penderecki moved to Krakow, attending Jagiellonian University first, and then transferring to the Academy of Music. There he studied the violin for one year, but then switched completely to composition. He graduated in 1958 and one year later received three awards for three compositions he submitted to the young composers' competition, organized by the Polish Composers' Union. His Strofy ('Strophes') received the first prize, and Emanacje ('Emanations') and Psalmy Dawida ('Psalms of David') shared the second. All compositions were submitted anonymously, and the jury didn't know that all winning entries were written by the same composer. Since 1956, when Poland opened up after years of Stalinism, cultural life became less controlled. While still a Communist state, culturally Poland was the freest country in the Soviet bloc. New music could be performed, and music of young composers could be heard in the West. One person who became familiar with Penderecki's work was Heinrich Strobel, principal of the Music Department of the Südwestrundfunk (SWR) Symphony Orchestra of Baden-Baden, one of the leading new Music ensembles. Strobel, a champion of Pierre Boulez and Karlheinz Stockhausen, became a promoter of the works of Krzysztof Penderecki. In 1960, Penderecki's popularity in the West lead to an interesting episode. He had just completed a piece he initially called 8'37", for the exact performing duration of the composition, which he later renamed Threnody to the Victims of Hiroshima.
The piece, scored for 52 string instruments, required unorthodox performing technique, like unusual glissandos, playing on the tailpiece, etc. This, in turn, required unconventional notation, which Penderecki inventedPenderecki Trenody score excerpt himself. The notation created many problems, as musicians couldn't figure out what was required of them; Penderecki had to work with the orchestras to explain his intent (you can see a small excerpt on the right). When several European ensembles decided to perform Trenody, Penderecki sent the score to his German publisher. The package never arrived, apparently it got lost in the mail, and Penderecki had to recreate it from memory. Sometime later the score reappeared and was delivered то the addressee. When the two versions were compared, it turned out that they were identical. This provides wonderful proof of the exactness of Penderecki's intent, the music al necessity of every note, despite the seeming chaos of the twelve-tone composition. But the story doesn't end there. Later, the reason for the score's long delay was discovered: the custom officials who examined the unusual notation decided that it couldn't have been music; they suspected that it was a document containing some encoded secret information, probably of military or political significance. Only after a lengthy examination did they discover that this indeed was a music score and sent it to the publisher. Here's Trenody in the performance by the National Polish Radio Symphony Orchestra, Antoni Wit conducting.
Around 1975 Penderecki's style, which up to then had been very much modernist, underwent a considerable change and became more melodic, in a neo-romantic way. So different is his music written in the second half of his career that we'll have to address it separately.

Booklet for Penderecki: Concertos, Vol. 8