---
Album info
Album including Album cover Booklet (PDF)
George Enescu (1881 - 1955): Impromptu concertant:

1

Enescu: Impromptu concertant

05:16

Claude Debussy (1862 - 1918): Violin Sonata, L. 140:

2

Debussy: Violin Sonata, L. 140: I. Allegro vivo

04:28

3

Debussy: Violin Sonata, L. 140: II. Intermède. fantasque et léger

04:11

4

Debussy: Violin Sonata, L. 140: III. Finale. très animé

04:29

Eugène Ysaÿe (1858 - 1931): Rêve d'enfant, Op. 14:

5

Ysaÿe: Rêve d'enfant, Op. 14

04:18

George Enescu: Impressions d'enfance, Op. 28:

6

Enescu: Impressions d'enfance, Op. 28: I. Ménétrier

03:35

7

Enescu: Impressions d'enfance, Op. 28: II. Vieux mendiant

03:23

8

Enescu: Impressions d'enfance, Op. 28: III. Ruisselet au fond du jardin

02:42

9

Enescu: Impressions d'enfance, Op. 28: IV. L'Oiseau en cage et le coucou au mur

02:24

10

Enescu: Impressions d'enfance, Op. 28: V. Chanson pour bercer

01:49

11

Enescu: Impressions d'enfance, Op. 28: VI. Grillon

00:27

12

Enescu: Impressions d'enfance, Op. 28: VII. Lune à travers les vitres

02:41

13

Enescu: Impressions d'enfance, Op. 28: VIII. Vent dans la cheminée

00:25

14

Enescu: Impressions d'enfance, Op. 28: IX. Tempête au dehors, dans la nuit

01:58

15

Enescu: Impressions d'enfance, Op. 28: X. Lever de soleil

03:37

Maurice Ravel (1875 - 1937): Violin Sonata No. 2, M. 77:

16

Ravel: Violin Sonata No. 2, M. 77: I. Allegretto

07:57

17

Ravel: Violin Sonata No. 2, M. 77: II. Blues. Moderato

05:17

18

Ravel: Violin Sonata No. 2, M. 77: III. Perpetuum mobile. Allegro

04:00

Nino Rota (1911 - 1979): Improvviso:

19

Rota: Improvviso

05:41

Total Runtime

01:08:38
Info for Impressions d'enfance

Leader of the Orchestre National de France for the past two decades, chamber musician, high-flying soloist, Sarah Nemtanu is one of the most dynamic musical figures on today's French scene. With her partner Romain Descharmes, she presents here a very personal journey, in the form of a tribute to her dual Romanian and French roots: George Enescu's Impressions d'enfance , his whirlwind Impromptu concertant, and the famous sonatas of Ravel and Debussy make up the programme, rounded out with the magical harmonies of Ysaÿe's Rêve d'enfant and, to end with, Nino Rota's Improvviso 'Un diavolo sentimentale', which evokes 'a dream of constructing a big top to enfold all the mischiefs, joys, fears, dreams and naïve memories, in short, the most beautiful impressions of our childhoods...'.
Sarah Nemtanu, violin
Romain Descharmes, piano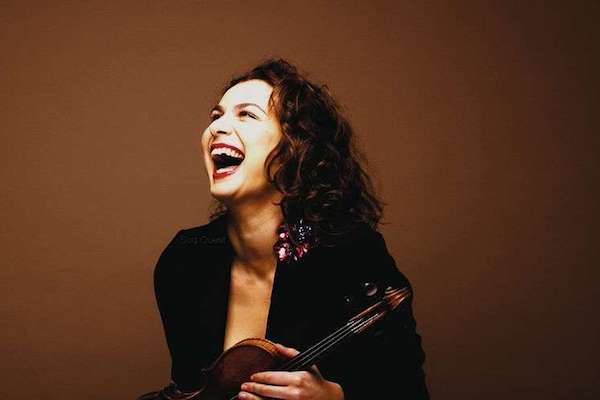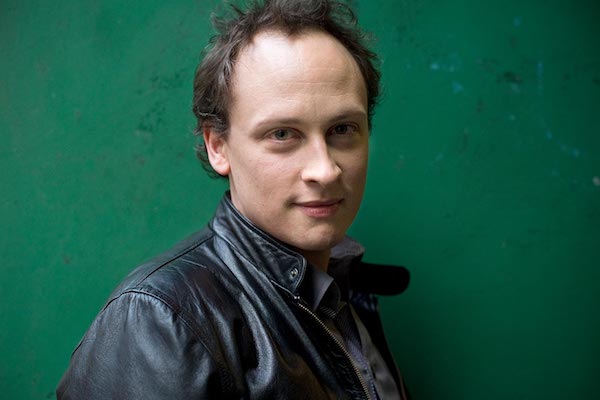 Sarah Nemtanu

is a Franco-Romanian classical violinist.
She started studying the violin with her father, Vladimir Nemtanu, solo concertmaster of the Orchestre National Bordeaux Aquitaine. She then studied at the Conservatoire de Bordeaux, unanimously obtaining a gold medal in violin and in chamber music. She entered the Conservatoire de Paris in 1997, where she studied with Gérard Poulet and Pierre-Laurent Aimard. She won the first prize of the Maurice Ravel competition at Saint-Jean-de-Luz in 1998 and the third prize at the International Stradivarius Competition in 2001.
Since 2002 she has been sharing with Luc Héry the position of concertmaster of the Orchestre national de France with whom she also performs as soloist. This situation led her to be invited by famous conductors such as Bernard Haitink, Colin Davis and Riccardo Muti.
In 2009, she performed Tchaikovsky's Violin Concerto in the film Le Concert.
Romain Descharmes
Born in 1980, Romain Descharmes was awarded First Prize in the Dublin International Piano Competition in 2006, leading him to perform recitals on such prestigious stages as Carnegie Hall in New York, Wigmore Hall in London, National Concert Hall in Dublin, Minato Mirai Hall in Yokohama, Tsuda Hall and Hakuju Hall in Tokyo, and Salle Cortot in Paris. He has also been awarded prizes at other international competitions (Vlado Perlemuter, Shanghai, Hamamatsu, Alessandro Casagrande), and has received the support of the Yamaha and Natexis-Banque Populaire foundations. In 2004 he became an affiliate of the Charles Cros Academy.
He studied at the Conservatoire National Superieur de Musique in Paris, where he won four first prizes (piano, chamber music, piano accompaniment and vocal accompaniment) while studying with Jacques Rouvier, Christian Ivaldi, Jean Koerner and Anne Grappotte. Later, he continued his studies first with Jacques Rouvier and then Bruno Rigutto, during which time he was awarded a scholarship by the Meyer Foundation for cultural and artistic development, and made a recording of works by early twentieth century composers. For this project he received the advice of Pierre Boulez. He has also taken masterclasses with Dimitri Bashkirov, Idil Biret, John O'Conor and Oxana Yablonskaya.
Romain Descharmes frequently gives recitals in France (Roque d'Anthéron, Piano aux Jacobins, Rencontres Internationales Frederic Chopin, Serres d'Auteuil, Nancyphonies, Ars Terra, Aix-en-Provence, Saint Jean-de-Luz, Estivales de Musique au Coeur du Médoc, Agora Festival) and abroad (Festival Arties in India, Beirut, Leipzig, Naples, Lisbon Opera, and Festival Cervantino in Mexico). He has also participated in numerous broadcasts for television and radio (France-Musiques, Mezzo, NHK Japan).
He has appeared in concert with orchestras in USA, England, Ireland, France, Japan and China, most notably with the Midland Symphony Orchestra, the National Symphony Orchestra of Ireland, l'Orchestre de la Garde Républicaine, le Nouvel Ensemble Instrumental du Conservatoire de Paris, l'Orchestra del Lazio and the Shanghai Philharmonic Orchestra.
He is also much sought-after as a chamber musician. He is renowned for his attentive, sensitive playing and wide repertoire, which ranges from sonatas to larger ensemble pieces, as well as lieder, of which he is particularly fond. He has collaborated with such artists as Roland Daugareil, Henri Demarquette, Laurent Korcia, Sarah Nemtanu, the Court-Circuit Ensemble, the Ebène Quartet, the Satie Quartet and the Berliner Philarmoniker Quintette.

Booklet for Impressions d'enfance