---
Album info
Album including Album cover Booklet (PDF)
Ludwig van Beethoven (1770 - 1827): Violin Sonata No. 1 in D Major, Op. 12 No. 1:

1

Beethoven: Violin Sonata No. 1 in D Major, Op. 12 No. 1: I. Allegro con brio

09:20

2

Beethoven: Violin Sonata No. 1 in D Major, Op. 12 No. 1: II. Tema con variazioni. Andante con moto

07:27

3

Beethoven: Violin Sonata No. 1 in D Major, Op. 12 No. 1: III. Rondo. Allegro

04:49

Violin Sonata No. 2 in A Major, Op. 12 No. 2:

4

Beethoven: Violin Sonata No. 2 in A Major, Op. 12 No. 2: I. Allegro vivace

06:28

5

Beethoven: Violin Sonata No. 2 in A Major, Op. 12 No. 2: II. Andante, più tosto allegretto

05:24

6

Beethoven: Violin Sonata No. 2 in A Major, Op. 12 No. 2: III. Allegro piacevole

05:37

Violin Sonata No. 3 in E-Flat Major, Op. 12 No. 3:

7

Beethoven: Violin Sonata No. 3 in E-Flat Major, Op. 12 No. 3: I. Allegro con spirito

08:42

8

Beethoven: Violin Sonata No. 3 in E-Flat Major, Op. 12 No. 3: II. Adagio con molta espressione

06:33

9

Beethoven: Violin Sonata No. 3 in E-Flat Major, Op. 12 No. 3: III. Rondo. Allegro molto

04:26

Violin Sonata No. 4 in A Minor, Op. 23:

10

Beethoven: Violin Sonata No. 4 in A Minor, Op. 23: I. Presto

07:56

11

Beethoven: Violin Sonata No. 4 in A Minor, Op. 23: II. Andante scherzoso, più allegretto

09:04

12

Beethoven: Violin Sonata No. 4 in A Minor, Op. 23: III. Allegro molto

05:32

Violin Sonata No. 5 in F Major, Op. 24 "Spring":

13

Beethoven: Violin Sonata No. 5 in F Major, Op. 24 "Spring": I. Allegro

09:56

14

Beethoven: Violin Sonata No. 5 in F Major, Op. 24 "Spring": II. Adagio molto espressivo

06:00

15

Beethoven: Violin Sonata No. 5 in F Major, Op. 24 "Spring": III. Scherzo. Allegro molto

01:14

16

Beethoven: Violin Sonata No. 5 in F Major, Op. 24 "Spring": IV. Rondo. Allegro ma non troppo

06:38

Violin Sonata No. 6 in A Major, Op. 30 No. 1:

17

Beethoven: Violin Sonata No. 6 in A Major, Op. 30 No. 1: I. Allegro

07:36

18

Beethoven: Violin Sonata No. 6 in A Major, Op. 30 No. 1: II. Adagio

07:12

19

Beethoven: Violin Sonata No. 6 in A Major, Op. 30 No. 1: III. Allegretto con variazioni

08:22

Violin Sonata No. 7 in C Minor, Op. 30 No. 2:

20

Beethoven: Violin Sonata No. 7 in C Minor, Op. 30 No. 2: I. Allegro con brio

07:54

21

Beethoven: Violin Sonata No. 7 in C Minor, Op. 30 No. 2: II. Adagio cantabile

09:17

22

Beethoven: Violin Sonata No. 7 in C Minor, Op. 30 No. 2: III. Scherzo. Allegro

03:34

23

Beethoven: Violin Sonata No. 7 in C Minor, Op. 30 No. 2: IV. Finale. Allegro

05:24

Violin Sonata No. 8 in G Major, Op. 30 No. 3:

24

Beethoven: Violin Sonata No. 8 in G Major, Op. 30 No. 3: I. Allegro assai

06:40

25

Beethoven: Violin Sonata No. 8 in G Major, Op. 30 No. 3: II. Tempo di minuetto, ma molto moderato e grazioso

08:22

26

Beethoven: Violin Sonata No. 8 in G Major, Op. 30 No. 3: III. Allegro vivace

03:42

Violin Sonata No. 9 in A Major, Op. 47 "Kreutzer":

27

Beethoven: Violin Sonata No. 9 in A Major, Op. 47 "Kreutzer": I. Adagio sostenuto - Presto

15:01

28

Beethoven: Violin Sonata No. 9 in A Major, Op. 47 "Kreutzer": II. Andante con variazioni

16:20

29

Beethoven: Violin Sonata No. 9 in A Major, Op. 47 "Kreutzer": III. Finale. Presto

09:17

Violin Sonata No. 10 in G Major, Op. 96:

30

Beethoven: Violin Sonata No. 10 in G Major, Op. 96: I. Allegro moderato

11:37

31

Beethoven: Violin Sonata No. 10 in G Major, Op. 96: II. Adagio espressivo

06:11

32

Beethoven: Violin Sonata No. 10 in G Major, Op. 96: III. Scherzo. Allegro

02:12

33

Beethoven: Violin Sonata No. 10 in G Major, Op. 96: IV. Poco allegretto

09:26

Total Runtime

04:03:13
Info for Beethoven: Violin Sonatas No. 1-10

Ludwig van Beethoven wrote his 10 Violin Sonatas between 1797 and 1812. The Sonatas 1 to 9 were written between 1797 and 1803 before almost ten years passed until his opus 96. The composer premiered all his early piano works himself, which might be why he called them "Sonatas for Pianoforte and Violin." In the spirit of W. A. Mozart's redefinition of the genre, who elevated the violin from its previously only accompanying role, and in spite of today's common designation as "violin sonatas," both instrumental parts in Beethoven's sonatas are on an equal musical footing.
In 2020 – the anniversary year surrounding Beethoven's 250th birthday – the Korean violinist Clara-Jumi Kang and her partner on the piano, Sunwook Kim, took on this special cycle of chamber music works. Kang first worked on one of Beethoven's sonatas, the Fifth, at the tender age of eight and can already look back on an extremely successful international career. With Sunwook Kim, she has an exceptionally experienced Beethoven interpreter at her side, whose recordings of the piano sonatas, among others, have received high accolades around the globe. Together they have developed an inspiring and very personal reading of Beethoven's sonatas, of which this complete recording bears impressive witness.
Clara-Jumi Kang, violin
Sunwook Kim, piano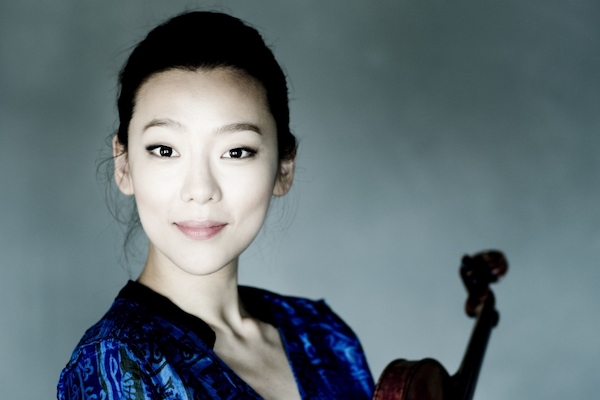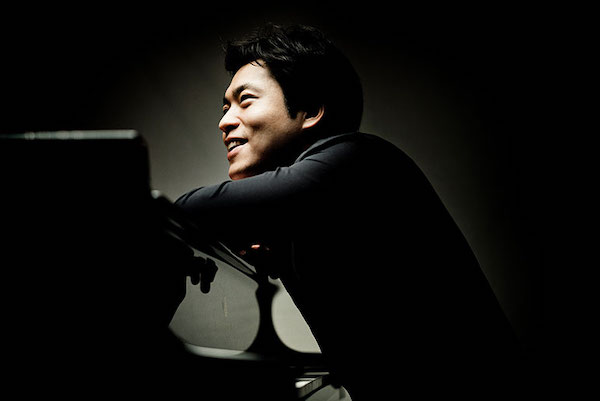 Clara-Jumi Kang
An artist of impeccable elegance and poise, Clara-Jumi Kang has carved an international career performing with the leading orchestras and conductors across Asia and Europe. Winner of the 2010 Indianapolis International Violin Competition, Kang's other accolades include 1st prizes at the Seoul Violin Competition (2009) and the Sendai Violin Competition (2010).
Having made her concerto debut at the age of five with the Hamburg Symphony Orchestra, Kang has since performed with leading European orchestras including the Leipzig Gewandhaus, Cologne Chamber Orchestra, Kremerata Baltica, Rotterdam Philharmonic, Orchestre National de Belgique and the Orchestre de la Suisse Romande.
In the USA she has performed with orchestras including the Atlanta, New Jersey, Indianapolis and Santa Fe Symphony Orchestras, whilst elsewhere highlights have included appearances with the Mariinsky Orchestra, NHK Symphony Orchestra, Tokyo Metropolitan Symphony Orchestra, New Japan Philharmonic, Hong Kong Sinfonietta, NCPA Beijing Orchestra, Macao Philharmonic and the Taipei Symphony. A prominent figure in Korea, Clara-Jumi Kang has performed withall ofthe major Korean orchestras and in 2012 was selected as one of the top 100 "Most promising and influential people of Korea" by major Korean newspaper Dong-A Times. She returns annually to Korea for tours and was awarded the 2012 Daewon Music Award for her outstanding international achievements, as well as being names Kumho Musician of the Year in 2015.
She has collaborated with eminent conductors including Valery Gergiev, Lionel Briguier, Vladimir Fedoseyev, Andrey Boreyko, Christoph Poppen, Vladimir Spivakov, Yuri Temirkanov, Gidon Kremer, Gilbert Varga, LüJia, Myun-Whun Chung, Heinz Holliger and Kazuki Yamada.
Clara-Jumi Kang's first solo album entitled "Modern Solo" was released on Deccain 2011 and featured works including Schubert's ErlKönig and Ysaÿe Solo Sonatas. Her second recording for the label of Brahms and Schumann Violin Sonatas with pianist Yeol-Eum Son was released in 2016.
A devoted chamber musician, Kang is a regular visitor to festivals across Asia and Europe, with recent highlights including the Pyeongchang, Hong Kong, Ishikawa and Marvao Chamber Music Festivals. She is also a member of the Berlin Spectrum Concerts series and has collaborated with artists including Boris Berezovsky, Boris Brovtsyn, Eldar Nebolsin, Gidon Kremer, Guy Braunstein, Julian Rachlin, Maxim Rysanov, Misha Maisky, Sunwook Kim, Vadim Repin and Yeol Eum Son.
European concerto highlights of the 2018/19 season include engagements with the Orquesta Sinfónica de Castilla y León/Petrenko, Musikkollegium Winterthur/ D. Jurowski, Nordic Chamber Orchestra/Ollikainen, Rheinische Philharmonie/Walker, Deutsche Radio Philharmonic/Delamboye, Dalasinfoniettan/Blendulf, Moscow Soloists/ Bashmet and Concerto Budapest/ Keller. Further afield, she returns to Japan for performances with the Sapporo Symphony Orchestra/Koizumi, whilst engagements in China take her to the Hangzhou Philharmonic Orchestra/Sinaisky and the Shenzen Symphony Orchestra. Recital tours take Kang to Italy and Korea in collaboration with pianists Sunwook Kim and Alessio Bax whilst chamber music performances include the Spectrum Concerts series at the Berlin Philharmonie and Pyeongchang Chamber Music Festival.
Born in Germany to a musical family, Clara-Jumi Kang took up the violin at the age of three and a year later enrolled as the youngest ever student at the Mannheim Musikhochschuhle. She went on to study with ZakharBron at the Lübeck Musikhochschule and at the age of seven was awarded a full scholarship to the Julliard School to study with Dorothy Delay. She took her Bachelor and Masters degrees at the Korean National University of Arts under Nam-Yun Kim before completing her studies at the Munich Musikhochschule with Christoph Poppen.
Clara-Jumi Kang currently plays the 1708 "Ex-Strauss" Stradivarius, generously on loan to her from the Samsung Cultural Foundation Korea.
Sunwook Kim
came to international recognition when he won the prestigious Leeds International Piano Competition in 2006, aged just 18, becoming the competition's youngest winner for 40 years, as well as its first Asian winner.
Since then, he has established a reputation as one of the finest pianists of his generation, appearing as a concerto soloist in the subscription series of some of the world's leading orchestras including the London Symphony Orchestra, Royal Concertgebouw Orchestra, Berlin Radio Symphony, NDR Sinfonieorchester Hamburg, Hamburg Symphoniker, Deutsche Kammerphilharmonie Bremen, Finnish Radio Symphony, Philharmonia Orchestra, London Philharmonic, Royal Scottish National Orchestra, BBC Orchestra of Wales, Radio-France Philharmonic, NHK Symphony, Hallé Orchestra and the Bournemouth Symphony Orchestra for his BBC Proms debut in Summer 2014. Regular conductor collaborations include with Karina Canellakis, Thomas Sondergard, Tugan Sokhiev, Daniel Harding, Paavo Jarvi, David Afhkam, Edward Gardner, John Elliot-Gardiner, Myung-Whun Chung, Osmo Vänskä, Vladimir Ashkenazy, Kirill Karabits, Marek Janowski, Sakari Oramo, Andrew Manze, Vassily Sinaisky, Paavo Järvi, Thomas Sanderling and Sir Mark Elder.
Recital highlights to date include regular appearances at the Wigmore Hall, Queen Elizabeth Hall (London International Piano Series), in the 'Piano 4 Etoiles' series at the Philharmonie de Paris and Théâtre des Champs-Élysées, Piano aux Jacobin Festival, AIX Festival, La Roque d'Antheron International Piano Festival (France) as well as at the Beethoven-Haus Bonn, Klavier-Festival Ruhr, Mecklenburg-Vorpommern Festspiele, Teatro Colón Buenos Aires, Kioi Hall in Tokyo, Symphony Hall Osaka and Seoul Arts Centre. Sunwook is also a keen chamber musician and has collaborated with singers such as Robert Holl and Kwang-Chul Youn.
Highlights among recent concerto engagements include a highly acclaimed debuts with the Chicago Symphony Orchestra, WDR Sinfonieorchester Cologne, Orchestre National de Blegique, and return appearances with the Philharmonia Orchestra, Bournemouth Symphony and Dresdner Philharmonie. He also went on tour in Asia with the Staatskapelle Dresden and Myung-Whun Chung, in the United States with the Staatskapelle Weimar and Kirill Karabits, and in Europe with the Seoul Philharmonic.
In 20/21 Sunwook is looking forward to debut concerts with the Berliner Philharmoniker conducted by Alan Gilbert, Los Angeles Philharmonic conducted by Shi-Yeon Sung, Minnesota Orchestra conducted by Osmo Vanska, as well as touring in Asia with the Chamber Orchestre of Europe conducted by Kirill Karabits. Other highlights include return engagements with the Philharmonia Orchestra, Bournemouth Symphony, BBC Philharmonic, BBC National Orchestra of Wales, Hamburger Symphoniker, and the Insula Orchestra in Paris, conducted by Laurene Equilbey.
Sunwook is also a trained conductor, and was due to make his conducting debut in the 19/20 season, in the Bournemouth Symphony Orchestra's subscription series. The project was one of the victims of the COVID pandemic, but it will be re-scheduled to a future season.

Booklet for Beethoven: Violin Sonatas No. 1-10