---
Album info
Album including Album cover
1

Where The Action Is

03:24

2

London Mick

03:10

3

Out of All This Blue

03:38

4

Right Side of Heartbreak (Wrong Side of Love)

04:32

5

In My Time on Earth

05:43

6

Ladbroke Grove Symphony

05:14

7

Take Me There I Will Follow You

03:58

8

And There's Love

02:34

9

Then She Made the Lasses O

02:14

10

Piper at the Gates of Dawn

09:03

Total Runtime

43:30
Info for Where The Action Is

Following the acclaim of 2017's Out Of All This Blue (awarded four-stars in Q Magazine and The Independent), The Waterboys with their new album, Where The Action Is.
Its title inspired by Robert Parker's 1960s mod / northern soul classic, Where The Action Is is a 10-song, genre-defying album, testament to the enduring talents of the band's founder and front man Mike Scott. One of the finest British songwriters of the past four decades, his songs have been covered and recorded by artists including Prince, Rod Stewart, Tom Jones, Steve Earle, and Ellie Goulding (who had a number three hit with a How Long Will I Love You).
The Waterboys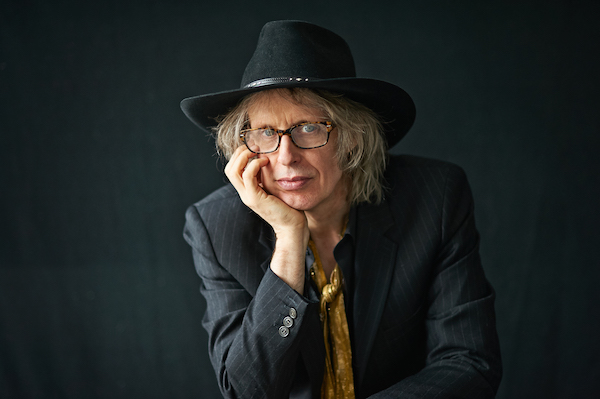 The Waterboys
are a band formed in 1983 by Mike Scott. The band's membership, past and present, has been composed mainly of musicians from Scotland, Ireland and England. Edinburgh, London, Dublin, Spiddal, New York, and Findhorn have all served as homes for the group. The band has played in a number of different styles, but their music is a mix of Celtic folk music with rock and roll. After ten years of recording and touring, they dissolved in 1993 and Scott pursued a solo career. They reformed in 2000, and continue to release albums and tour worldwide. Scott emphasises a continuity between The Waterboys and his solo work, saying that "To me there's no difference between Mike Scott and the Waterboys; they both mean the same thing. They mean myself and whoever are my current travelling musical companions."
The early Waterboys sound was dubbed "The Big Music" after a song on their second album, A Pagan Place. This musical style was described by Scott as "a metaphor for seeing God's signature in the world." It either influenced or was used to describe a number of other bands, including Simple Minds, The Alarm, In Tua Nua, Big Country, the Hothouse Flowers and World Party, the last of which was made up of former Waterboys members. In the late 1980s the band became significantly more folk influenced. The Waterboys eventually returned to rock and roll, and have released both rock and folk albums since reforming. Their songs, largely written by Scott, often contain literary references and are frequently concerned with spirituality. Both the group and its members' solo careers have received much praise from both rock and folk music critics, but The Waterboys as a band has never received the commercial success that some of its members have had independently. Aside from World Party, The Waterboys have also influenced musicians such as Eddie Vedder, Johnny Goudie, Colin Meloy of The Decemberists,Grant Nicholas of Feeder,James Marshall Owen, and Miles Hunt of The Wonder Stuff; both Bono and The Edge from U2 are fans of the band.

This album contains no booklet.