---
Album info
Album including Album cover Booklet (PDF)
Antonio Vivaldi (1678 - 1741): Concerto in D Major, RV 562 "Per la Solennità di S. Lorenzo":

1

Vivaldi: Concerto in D Major, RV 562 "Per la Solennità di S. Lorenzo": I. Andante - Allegro

05:04

2

Vivaldi: Concerto in D Major, RV 562 "Per la Solennità di S. Lorenzo": II. Grave

02:51

3

Vivaldi: Concerto in D Major, RV 562 "Per la Solennità di S. Lorenzo": III. Allegro

06:21

Flute Concerto in E Minor, RV 432:

4

Vivaldi: Flute Concerto in E Minor, RV 432: I. Allegro

02:40

5

Vivaldi: Flute Concerto in E Minor, RV 432: II. Grave sopra il Libro

02:08

Concerto in C Major, RV 556 "Per la Solennità di S. Lorenzo":

6

Vivaldi: Concerto in C Major, RV 556 "Per la Solennità di S. Lorenzo": I. Largo - Allegro molto

04:55

7

Vivaldi: Concerto in C Major, RV 556 "Per la Solennità di S. Lorenzo": II. Largo e cantabile

02:51

8

Vivaldi: Concerto in C Major, RV 556 "Per la Solennità di S. Lorenzo": III. [Allegro]

04:03

Concerto in F Major, RV 571:

9

Vivaldi: Concerto in F Major, RV 571: I. Allegro

04:03

10

Vivaldi: Concerto in F Major, RV 571: II. Largo

02:24

11

Vivaldi: Concerto in F Major, RV 571: III. [Allegro]

03:42

Concerto for Violin and Oboe in G Minor, RV 576:

12

Vivaldi: Concerto for Violin and Oboe in G Minor, RV 576: I. [Allegro]

03:53

13

Vivaldi: Concerto for Violin and Oboe in G Minor, RV 576: II. Larghetto

02:06

14

Vivaldi: Concerto for Violin and Oboe in G Minor, RV 576: III. Allegro

03:32

Violin Concerto in A Major, RV 344:

15

Vivaldi: Violin Concerto in A Major, RV 344: I. Allegro

04:25

16

Vivaldi: Violin Concerto in A Major, RV 344: II. Largo

01:50

17

Vivaldi: Violin Concerto in A Major, RV 344: III. [Allegro]

04:11

Concerto for 2 Oboes in A Minor, RV 536:

18

Vivaldi: Concerto for 2 Oboes in A Minor, RV 536: I. [Allegro]

02:29

19

Vivaldi: Concerto for 2 Oboes in A Minor, RV 536: II. Largo

01:52

20

Vivaldi: Concerto for 2 Oboes in A Minor, RV 536: III. Allegro

01:34

Concerto in F Major, RV 572 "Il Proteo o sià Il Mondo al rovescio":

21

Vivaldi: Concerto in F Major, RV 572 "Il Proteo o sià Il Mondo al rovescio": I. Allegro

03:51

22

Vivaldi: Concerto in F Major, RV 572 "Il Proteo o sià Il Mondo al rovescio": II. Largo

02:28

23

Vivaldi: Concerto in F Major, RV 572 "Il Proteo o sià Il Mondo al rovescio": III. [Allegro]

03:08

Total Runtime

01:16:21
Info for Vivaldi: "Il Mondo al rovescio" - Concerti con molti istromenti

A world turned upside down Vivaldi's concerti con molti istromenti are true precursors of the symphony in their amplitude and audacity. In these pieces, the 'Red-haired Priest', a creator of boundless imagination, amused himself by devising literally unheard-of combinations of timbres. In the famous concerto Il Mondo al rovescio (The world upside down), he invited flutes, oboes and harpsichord to double violin and cello in a colourful whirlwind of parallel octaves. This recording by Amandine Beyer and Gli Incogniti provides an opportunity to discover these incredibly modern compositions.
Gli Incogniti
Amandine Beyer, Violine, Musikalische Leitung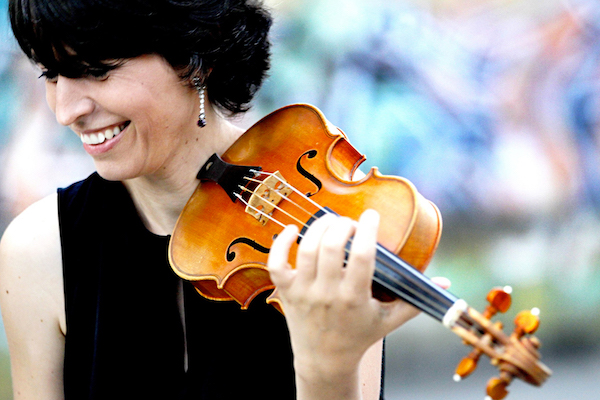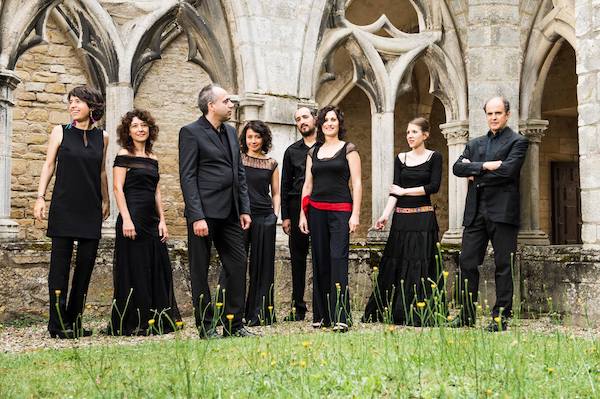 Amandine Beyer
Since some years ago, Amandine Beyer is recognized as a reference in the interpretation of the baroque violin repertoire. Her recording of the Sonatas & Partitas by J. S. Bach in 2012, has been awarded the best international critics (Diapason d'or de l'année, Choc de Classica de l'année, Editor's choice de Gramophone, Prix Academie Charles Cros, Excepcional de Scherzo....). The work in this masterpiece is being continued with the performance "Partita 2", choreographed and danced by Anne Theresa de Keersmaeker and Boris Charmatz.
She plays regularly in the most important halls and festivals worldwide (Théatre du Chatelet, Festival de Sablé, Innsbruck Festwochen, Konzerthaus de Viena...). She shares her time between between different music ensembles were she takes part off : les Cornets Noirs, the duos with Pierre Hantai, Kristian Bezuidenhout or Laurance Beyer and her own ensemble: Gli Incogniti (their CD's devoted to Vivaldi's Four Seasons and Corelli's Concerti Grossi have been welcomed by the international critic as new highlights in the performance of this repertoire).
Her other passion is teaching, giving lessons at the ESMAE of Porto (Portugal), as well as masterclasses worldwide (France, Taiwan, Brasil, Italy, Spain, USA, Canada). Since 2010 she teachs baroque violin at the Schola Cantorum Basiliensis in Switzerland.
Gli Incogniti
was founded in 2006 by a group of friends, brought together by the violinist Amandine Beyer. It is named after the Accademia degli Incogniti, an artistic and academic circle that was amongst the most active and libertarian of 17th century Venice. The spirit of this Accademia is indeed what drives the Incogniti today: a taste for the unknown in all its forms, for sound experimentation, research for new repertoire, for rediscovery of the "classics" and of lesser-known masterpieces.
The genuine pleasure they take in rehearsing and playing together meets their core ambition – to transmit a committed and coherent vision of the pieces they perform, connected to their combined sensitivities and personal preferences. The group now ranks among the top reference ensembles for historically informed performance, exploring a repertoire from baroque (Vivaldi, Bach, Pachelbel) to classic with Haydn, CPE Bach or even Mozart.

Booklet for Vivaldi: "Il Mondo al rovescio" - Concerti con molti istromenti