---
Album info
Album including Album cover Booklet (PDF)
Erika Fox (b. 1936):

1

Paths Where the Mourners Tread

23:07

2

Quasi una cadenza

13:39

3

Kaleidoscope (Bonus Track)

12:35

4

On Visiting Stravinsky's Grave at San Michele

04:04

Malinconia Militaire:

5

Malinconia Militaire: 1st Movement

03:22

6

Malinconia Militaire: 2nd Movement

03:15

7

Malinconia Militaire: 3rd Movement

03:26

8

Malinconia Militaire: 4th Movement "Poem"

03:17

Café Warsaw 1944:

9

Café Warsaw 1944: I. Prologue

02:36

10

Café Warsaw 1944: II. Lament

02:42

11

Café Warsaw 1944: III. Scherzo

04:11

12

Café Warsaw 1944: IV. Lament II & Coda

19:35

Total Runtime

01:35:49
Info for Paths (Bonus Track Version)

'It is incredibly rare to stumble across a virtually unknown or forgotten composer whose music genuinely excites and delivers, piece after piece. Erika Fox's language is bold, feisty, uncompromising and astonishingly fresh. A highly distinctive style has emerged from a childhood suffused with music of Eastern European origin. Hasidic music, liturgical chant embellished with heterophony mingle with modal ancient melodic lines reminiscent of Eastern European folk music. She is a composer who is constantly energised by sound and its inexhaustible possibilities.' Kate Romano (Artistic Director of Goldfield Ensemble)
In the 1970s, Erika was actively involved with the Fires of London, the Nash Ensemble, Dartington, and the Society for the Promotion of New Music (SPNM). Between 1974 and 1994 her works were regularly performed at London's South Bank Centre, at major festivals and were regularly broadcast in the UK and abroad, but then it all stopped ...
We are delighted to bring her music to a new audience on this first commercial album and have selected six chamber pieces spanning a 25 year period (1980 - 2005). They represent the depth and scope of Fox's music and are a fine introduction to her extraordinary musical imagination. Erika says "I have always been interested in theatre and ritual, as a means of containing human drama within boundaries. Since my music owes almost nothing to Western musical tradition, and almost everything to my childhood memories of Jewish Liturgical chant and fragments of Hasidic melody, there is no harmonic development as such, rather single melodic lines, often in heterophony, held together by dint of varied repetition, and moulded, sometimes by use of percussion, to provide a ritualistic and perhaps theatrical whole."
"refreshingly unusual ... a ritual of untethered lines" (Sunday Times)
"Fox's music is really fascinating and different ... this album is a gem" (Art Music Lounge)
Goldfield Ensemble
Richard Uttley, piano
Richard Baker, conductor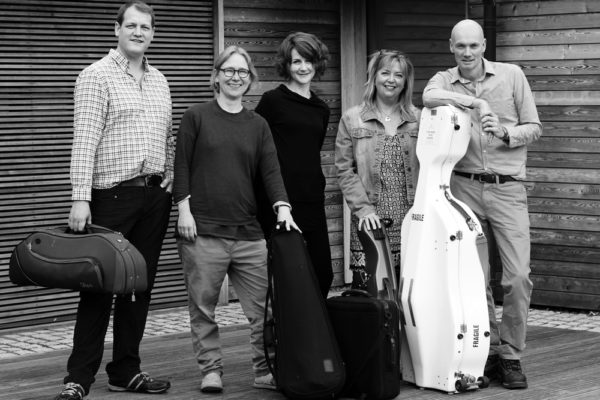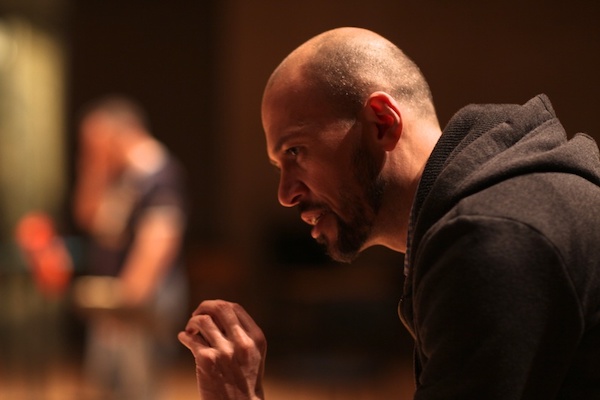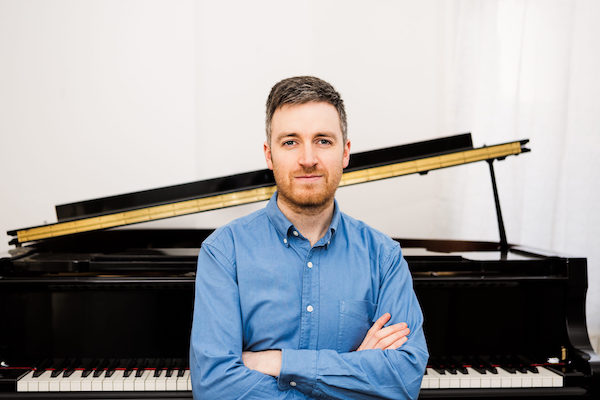 Goldfield Ensemble
Founded in 2011, The Goldfield Ensemble are now the resident musicians of Goldfield Productions, a charitable incorporated organisation.
Highly collaborative and relentlessly curious, Goldfield Productions was created to make adventures in sound; to find ways of presenting music and art that transform the everyday into the extraordinary and reawaken our ears.
The production company grew from the success of the Ensemble and their growing belief that music can and should be experienced in many different ways to enrich lives. In 2018, Goldfield created and toured their critically acclaimed Hansel & Gretel (a nightmare in 8 scenes) commissioning new poetry from Simon Armitage, chamber music from Matthew Kaner and art / puppetry from Clive Hicks-Jenkins. Hansel & Gretel premiered at Cheltenham Music Festival and touring to 9 UK venues with a London premiere at Milton Court Concert Hall (Barbican) and subsequent BBC Radio 3 broadcast.
Richard Baker
is a leading figure on the British contemporary music scene as one of the foremost composer-conductors of his generation. He studied composition in the Netherlands with Louis Andriessen and in London with John Woolrich, and first drew significant attention with two early works – a trio, Los Rábanos (1998), performed and broadcast widely by the Composers Ensemble, and the remarkable Learning to Fly (1999), a basset clarinet concerto premiered by the London Sinfonietta and Timothy Lines.
The position of New Music Fellow at Kettle's Yard, Cambridge (2001–3) inaugurated an important strand of work as a concert curator and programme adviser as well as supporting Richard's progress as a composer. Subsequent years yielded chamber music, a brace of short choral pieces and a number of songs and song cycles – notably Slow passage, low prospect (2004), commissioned by the Aldeburgh Festival for Christopher Purves and Andrew West, and Written on a train (2006) for Christianne Stotijn and a small ensemble led by Christian Tetzlaff.
Richard Uttley
graduated from Clare College, Cambridge in 2008 with a Double First in Music. He was awarded a Distinction in his Master's and Artist Diploma at the Guildhall School of Music & Drama, studying with Martin Roscoe, and held a Fellowship there 2010-2012. He previously studied with Ian Buckle (for ten years), and attended the Junior School of the Royal Northern College of Music. He has given recitals or performed concertos in most of the UK's major halls; festival appearances include the City of London and Huddersfield Contemporary Music Festivals. He has recorded and performed for the BBC at Maida Vale Studios, as part of a Proms Plus Composer Portrait on Louis Andriessen, and in Total Immersion Days on Stockhausen, Ferneyhough and Knussen.
Richard has been recognised for his 'musical intelligence and pristine facility' (International Record Review) and featured as a Rising Star in BBC Music Magazine. His 2010 London début, in the Southbank Centre's Purcell Room, was described by The Times as 'a brilliant recital'. He was selected for representation by Young Classical Artists Trust (YCAT) in 2011. He has recorded two critically-acclaimed recital discs and commissioned works from composers including Timothy Jackson, Mark Simpson and Chris Willis. Composers he has played to include Thomas Adès, Louis Andriessen, Sally Beamish, Brian Ferneyhough and Robin Holloway.

Booklet for Paths (Bonus Track Version)