---
Album info
Album including Album cover Booklet (PDF)
Emilio Arrieta (1823 - 1894): Pobre Granada:

1

Arrieta: Pobre Granada

04:08

La niña abandonada:

2

Arrieta: La niña abandonada

02:55

La Primavera:

3

Arrieta: La Primavera

04:58

Serenata Morisca:

4

Arrieta: Serenata Morisca

02:05

La sombra:

5

Arrieta: La sombra

05:21

La niña sola:

6

Arrieta: La niña sola

04:07

La rimembranza:

7

Arrieta: La rimembranza

03:20

A te:

8

Arrieta: A te

02:44

Il desiderio:

9

Arrieta: Il desiderio

02:53

A sera:

10

Arrieta: A sera

04:41

In morte di una bambina:

11

Arrieta: In morte di una bambina

03:51

Il sospiro:

12

Arrieta: Il sospiro

05:44

Alberto García Demestres (b. 1960): Los Cisnes en Palacio:

13

Demestres: Los Cisnes en Palacio

19:46

Total Runtime

01:06:33
Info for Los Cisnes en Palacio

Sabina Puértolas and Rubén Fernández Aguirre, through their masterly interpretation of six Italian and six Spanish songs, immerse us in the seductive plasticity of the two-faced sound universe of the Navarrese composer Emilio Arrieta, a member of the "bella armata armonica" (beautiful harmonic army) – using Donizetti's words – trained in the 1940s at the Milan Conservatory, who cultivated his instinct in the paradise of La Scala Theatre. Let us be captivated by the beauty of this repertoire, of immense quality and interest, which returns to the music stands of the 21st century, thus revealing part of our past. Los Cisnes en Palacio (Swans in the palace) by Alberto García Demestres, draws from many musical sources, both popular and cultured, from a viewpoint and use of contemporary tools in favour of the lyricism of sound and the emotive understanding of phrasing. It is, of course, a work of great difficulty. This tour de force is made up of cadences/moan, acuti and sovracuti senza tetto, a wide palette of colours and emotions.
Los Cisnes en Palacio: Emilio Arrieta (1821-1894), the first Spanish composer whose music was heard at the Royal Theatre (Ildegonda, in 1854), and the first to have it sung in Spanish (Marina, in 1871), is an essential figure in 19th-century musical Spain.
The monograph we published in 1998 already revealed his intense biography and his extensive musical oeuvre, in need of a thorough retrievement. Since then, we have restored to sound his operas, Ildegonda (1845) and La Conquista di Granata (The Conquest of Granada, 1850), and his zarzuela El domino azul (The Blue Domino, 1852); and recovered several musical fragments from Marina (1871), inexplicably eliminated from performance practice. Despite the road travelled, there are still many staves to be discovered, including his songs, a kaleidoscope of refined expressive languages, where bel canto lyricism coexists with the Spanish musical language.
Sabina Puértolas and Rubén Fernández Aguirre, through their masterly interpretation of six Italian and six Spanish songs, immerse us in the seductive plasticity of the two-faced sound universe of the Navarrese composer, a member of the "bella armata armonica" (beautiful harmonic army) – using Donizetti's words – trained in the 1940s at the Milan Conservatory, who cultivated his instinct in the paradise of La Scala Theatre.
Sabina Puértolas, soprano
Rubén Fernández Aguirre, piano
Please Note: We offer this album in its native sampling rate of 48 kHz, 24-bit. The provided 192 kHz version was up-sampled and offers no audible value!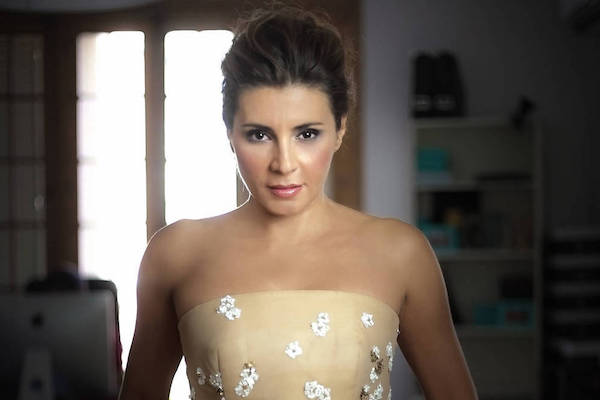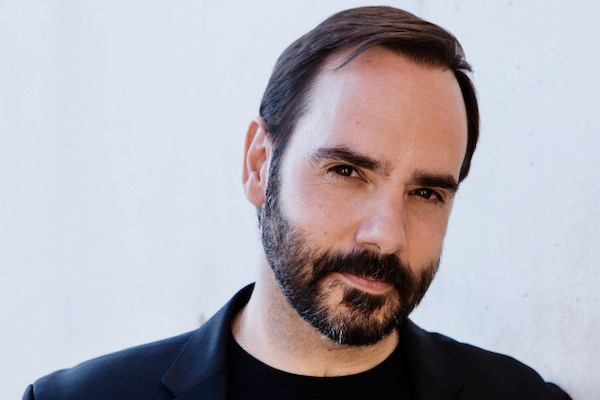 Sabina Puértolas
Loved as much abroad as she is in her native country Spain, Sabina Puértolas is a soprano who has triumphed from the United States to China, from Chile to Japan and most of all in Europe. She is acclaimed for her interpretations of opera roles in repertoire varying from baroque to belcanto, such as Manon (title role, Massenet), Marie (La fille du régiment, Donizetti), Gilda (Rigoletto, Verdi), Amina (La sonnambula, Bellini), Susanna (Le nozze di Figaro, Mozart), Adina (L'elisir d'amore, Donizetti), Rosina (Il barbiere di Siviglia, Rossini), Poppea (L'incoronazione di Poppea, Monteverdi), and Rodelinda (Rodelinda, Händel).
Among her recent successes are her debut at the Carnegie Hall debut in New York in september 2022, in a gala concert of Spanish music. La Vanguardia wrote: "Sabina Puértolas sets the Carnegie Hall on fire" and "the soprano sparkled with her zarzuelas, bringing the audience to their feet". In November 2022 she sang the title role of Manon (Massenet), one of her new signature roles, at the Teatro Municipal de Santigado de Chile. Highlights of last season included the title role in Händel's Partenope and Daria in Donizetti's Viva la mamma at the Teatro Real in Madrid, and Angelica in Händel's Orlando at the Festival Castell de Peralada.
Upcoming engagements in the first half of 2023 include the role of Teagene in the premiere of the baroque rediscovery Achille in Sciro by Corselli at the Teatro Real, and the role of Carolina in Luisa Fernanda at the Teatro de la Zarzuela. In concert, she will sing Poulenc's Stabat Mater in concert with the Orquesta Nacional de España, and an extraordinary solo recital at the Fundación Juan March, celebrating her career and successes in a great variety of repertoire.
Sabina Puértolas started her singing studies at the «Pablo Sarasate» conservatory in Pamplona, after which went on to study at the prestigious Accademia Chiggiana in Siena and at the Accademia Verdiana in Busetto, under the tutelage of Carlo Bergonzi. She also received master classes from Miguel Zanetti and Victoria de los Ángeles. She is prize winner of the Operalia singing competition 2003 in the category of Zarzuela. She also won prizes at the Riccardo Zandonai, Julián Gayarre Francisca Quart and Manuel Ausensi competitions.
In 2001, her career took a flight after her debut as Oscar in Un ballo in maschera at the Teatro alla Scala, under the baton of Riccardo Muti. Since then, she has developed an intense international career, with conductors such as David Curtis, Christophe Rousset, Alain Guingal, Gianluca Capuano, Jesús López-Cobos, Paolo Arrivabeni, Jean-Christophe Spinosi and Antonino Fogliani. In recent years, she has sung Gilda (Rigoletto) at the Royal Opera House, Covent Garden, and Teatro Municipal de Santiago de Chile; Rosina (Il Barbiere di Siviglia) at the Seattle Opera; Fiorilla (Il Turco in Italia) and Servilia (La clemenza di Tito) at the Théâtre du Capitole de Toulouse; Marie (La fille du régiment), directed by Laurent Pelly, and Contessa di Folleville (Il viaggio a Reims) at the Gran Teatre del Liceu, the title role in Claus Guth's production of Rodelinda for the Teatro Real conducted by Ivor Bolton; Despina (Così fan tutte), in Jan Philipp Gloger's new production for the Royal Opera, Covent Garden, under the baton of Semyon Bychkov. Other highlights include the roles of Princesse Eudoxie in Olivier Py's production of Halévy's La Juive, conducted by Daniele Rustioni for the Opéra national de Lyon; Morgana (Alcina) for La Monnaie (Brussels) and Dutch National Opera with Christophe Rousset and Pierre Audi; Despina (Così fan tutte) with the Orchestra dell'Accademia Nazionale di Santa Cecilia di Roma, under the baton of Semyon Bychkov; or Drusilla (L'incoronazione di Poppea), directed by Claus Guth, and Satirone and Minerva/Amore in Monteverdi's Il ritorno d'Ulisse in Patria, both at the Theater an der Wien.
From the zarzuela repertoire, Sabina Puértolas has premiered new productions of La tabernera del puerto and Doña Francisquita, at the Teatro de la Zarzuela, and has starred in Luisa Fernanda, La Generala or La del manojo de rosas, directed by Emilio Sagi. She has sung also in Marina, La Generala and La Gran Vía.
Rubén Fernández Aguirre
Born in Barakaldo, in the province of Vizcaya, Spain, Rubén Fernández-Aguirre completed his solo piano studies in Vitoria with Albert Nieto before specialising in opera coaching and piano accompaniment in Vienna with David Lutz and in München with Donald Sulzen. He has also received the guidance of Félix Lavilla, Miguel Zanetti and Wolfram Rieger. A much sought-after recital accompanist, he regularly collaborates with Carlos Álvarez, Ainhoa Arteta, María Bayo, Gabriel Bermúdez, Mariola Cantarero, Elena de la Merced, Andeka Gorrotxategi, Nancy Fabiola Herrera, Ismael Jordi, José Antonio López, David Menéndez, María José Montiel, Carmen Romeu, José Luis Sola and Carmen Solís, and he has also worked alongside Celso Albelo, Yolanda Auyanet, Josep Bros, Measha Brueggergosman, Mariella Devia, Cristina Gallardo-Domâs, Carol García, Eglise Gutiérrez, Montserrat Martí, Isabel Rey, Christopher Robertson, Ofelia Sala, Ana María Sánchez, Leontina Vaduva and José Manuel Zapata. In these partnerships, he has performed at most of the Spanish festivals and theatres, as well as the major music centres around the world, including Vienna's Musikverein, La Monnaie in Brussels, the Rossini Opera Festival in Pesaro, New York's Avery Fisher Hall and Carnegie Hall, Montevideo's Teatro Solís, and concert halls in Paris, Lyon, Bremen, Graz, Budapest, Damasco, Argel, Mexico City and Buenos Aires. Rubén has accompanied Masterclasses given by Teresa Berganza, Renata Scotto, Jaume Aragall, Ileana Cotrubas, Simon Estes, Bruno de Simone, Emilio Sagi and Ana Luisa Chova, and was an official pianist at Plácido Domingo's Operalia 2006. He has worked as a repetiteur at Valencia's Palau de la Música, Madrid's Teatro Real and Sevilla's Teatro de la Maestranza and as a vocal coach, he runs his own Masterclasses hosted by Cursos de Verano Isaac Albéniz (Girona), Festival Manuel de Falla (Granada), Quincena Musical Donostiarra (San Sebastián) and the University of the Basque Country. His discography most notably includes the complete songs of Antón García Abril (Bolamar Music), Canciones en la Alhambra with soprano Mariola Cantarero and Carlos Álvarez Live in La Monnaiae (Ibs Classical Gold) and Ensueños with mezzo Nancy Fabiola Herrera (AIM Records). In 2010 he receivedthe Ópera Actual award for his dedication to and the rising recognition of his accomplishment in thefield of the lyric art.

Booklet for Los Cisnes en Palacio