---
Album info
Album including Album cover
1

War

03:25

2

Waiting for You to Come Around

04:06

3

Wrong Kind of Love

04:42

4

Hurricane

04:00

5

Dancing in a Puddle of Mud

03:21

6

Saturday Sweets

03:10

7

Cody Love

04:13

8

John Snow

03:33

Total Runtime

30:30
Info for Black Coffee and Sweet Love Songs

Dirty, Intimate and laid back, this is a dark country, blues album featuring deep double bass, crying guitars, brushed percussion and smooth vocals. A guitar driven album that will take you into a dark but beautiful universe of sound.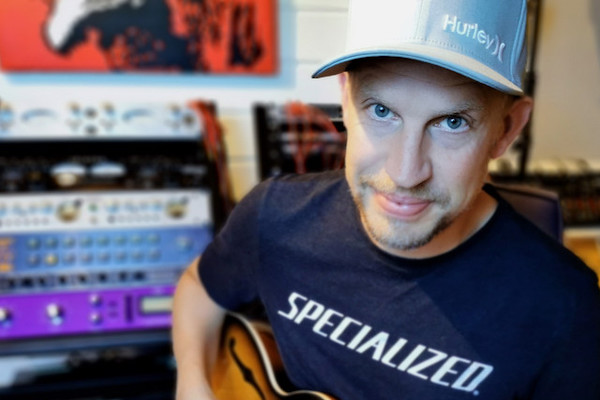 Steinar Ytrehus
is a guitarist and musician from Norway. He started out playing the guitar when he was 15 years old, and soon after he started recording music on his Tascam 4 track Tape Recorder. Since then he has always been making and recording music . Some of his songs were even used on several Norwegian TV shows. For some years he was an active remixer on Indaba Music, and he won several contests. In 2018 he decided to just write and release his own music. Until the end of his remixing career he only made instrumentals, but from now on he started writing lyrics and singing too.
Like many music lovers of his generation, Steinar Ytrehus has a passion for the emotional songwriting, atmospheres and grooves of artists such as Mark Knopfler, Jimi Hendrix, Tom Waits and Mark Ribbot. He is also inspired by artists like Joe Henry, Hiss golden Messenger, Mogwai and Johan Airajokki.
Steinar has also been a collector of guitars and studio gear throughout his career. Now he spends almost everyday playing with his toys creating dark grooves and bluesy music in his studio.
His debut album Dark Songs was released in early 2020. The following year he also released 4 singles and he did some collaborations with other artists. After building up a brand new studio in 2021, he has now finished a new album called "Black Coffee and Sweet Lovesongs" which was released on the 17th of June 2022.

This album contains no booklet.