---
Giuseppe Sammartini: Sonatas for Recorder and Basso continuo, Vol.1 Andreas Böhlen
Album info
Album including Album cover Booklet (PDF)
Giuseppe Sammartini (1695 - 1750): Concerto No.9 in F Major:

1

Concerto No.9 in F Major: I. Adagio

02:37

2

Concerto No.9 in F Major: II. Allegro

02:57

3

Concerto No.9 in F Major: III. Adagio

02:35

4

Concerto No.9 in F Major: IV. Allegro

02:51

Sonata No. 10 in G Minor:

5

Sonata No. 10 in G Minor: I. Adagio

00:48

6

Sonata No. 10 in G Minor: II. Allegro

01:14

7

Sonata No. 10 in G Minor: III. Largo

02:44

8

Sonata No. 10 in G Minor: IV. Allegro

03:20

Sinfonia No. 6 in F Major:

9

Sinfonia No. 6 in F Major: I. Allegro

03:43

10

Sinfonia No. 6 in F Major: II. Andante

04:56

11

Sinfonia No. 6 in F Major: III. Allegro

03:24

Sonata No. 13 in B-Flat Major:

12

Sonata No. 13 in B-Flat Major: I. Allegro

02:58

13

Sonata No. 13 in B-Flat Major: II. Adagio

02:58

14

Sonata No. 13 in B-Flat Major: III. Allegro

02:25

Sonata No. 8 in F Major:

15

Sonata No. 8 in F Major: I. Allegro

02:54

16

Sonata No. 8 in F Major: II. Andante

02:05

17

Sonata No. 8 in F Major: III: Allegro

03:20

Sinfonia No: 14 in C Minor:

18

Sinfonia No: 14 in C Minor: I. Allegro

04:16

19

Sinfonia No: 14 in C Minor: II. Andante

03:04

20

Sinfonia No: 14 in C Minor: III. Allegro

03:32

Sinfonia No. 12 in F Major:

21

Sinfonia No. 12 in F Major: I. Andante

07:46

22

Sinfonia No. 12 in F Major: II. 2 Adagio

03:25

23

Sinfonia No. 12 in F Major: III. 3 Allegro

03:22

Total Runtime

01:13:14
Info for Giuseppe Sammartini: Sonatas for Recorder and Basso continuo, Vol.1

Giuseppe Sammartini's expressive sonatas are still quite unknown, and indeed some of them are recorded here for the first time. Sammartini's compositions often sound unusual, revealing bizarre surprises and deep emotions.
Sammartini was the son of a French musician. He grew up in Italy and started his career there. Later he numbered among the many Italian baroque musicians who worked in London. However, the sonatas presented here were most likely written in Italy.
Andreas Böhlen appeared on AEOLUS for the first time with his ensemble "theatrum affectum" in a recording of works by Nicola Matteis. The continuo group is made up of international specialists from Italy, Switzerland and Germany. A second album with sonatas by Sammartini is in preparation.
Andreas Böhlen, recorder
Daniel Rosin, baroque cello
Pietro Prosser, lute
Michael Hell, harpsichord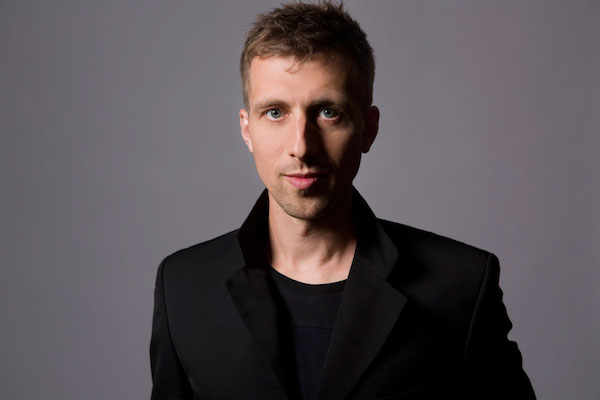 Andreas Böhlen
The recorder and jazz-saxophone player Andreas Böhlen focuses on both early music and jazz. He is particularly interested in various improvisational styles of the renaissance and baroque as well as jazz. Andreas leads his own groups Theatrum Affectuum, Satyr's Band, Andreas Böhlen Band and Crank and has collaborated with various other groups and orchestras in Europe such as Residentie Orkest Den Haag, Capriccio Barockorchester, Bach Collegium Japan, Ensemble Arcimboldo and many others.
Born in 1983 Andreas began playing recorder at the age of six, and several years later he started alto saxophone. While a high school student Andreas undertook lessons at the conservatories of Bremen and Cologne. He was awarded many prizes in several national and international competitions. Between 2003 and 2007 he attended the Conservatory of Amsterdam, studying recorder with Walter van Hauwe and jazz saxophone with Jasper Blom and Ferdinand Povel. After completing his recorder degree with distinction, Andreas studied musicology at the University of Bologna, Italy.
He has completed both a Masters degree in early music improvisation with distinction under Rudolf Lutz and a Masters degree in jazz saxophone in 2011 with Domenic Landolf and Andy Scherrer.
Andreas has appeared on many CDs and radio and TV broadcasts in Europe, USA, Japan and Australia and is touring regularly (Europe, USA, Japan, Australia).
Andreas teaches recorder at the University of Performing Arts Graz, Austria and at the University of the Arts Zurich, Switzerland.

Booklet for Giuseppe Sammartini: Sonatas for Recorder and Basso continuo, Vol.1