---
Album info
Album including Album cover Booklet (PDF)
Frédéric Pattar (b. 1969):

1

Deflation - Eine kleine Marxmusik

09:24

Sergej Newski (b. 1972):

2

Letter to H. Marx

12:05

Cecilia Arditto (b. 1966):

3

The dearest dream

08:35

Alistair Zaldua (b. 1970):

4

manifesto

09:34

Mert Moralı (b. 1992):

5

Die Produktion des Bewusstseins

10:18

Andrea Portera (b. 1973):

6

Wild Rituals

18:17

Celeste Oram (b. 1990):

7

Pierrot Laborieux I & II. The Work

09:21

8

Pierrot Laborieux III. The Work

00:18

Kaspar Querfurth (b. 1990):

9

bloßes Zubehör der Maschine

05:50

Geoffrey Gordon (b. 1968):

10

Harmonie - An Jenny

07:38

Ruiqi Wang:

11

Wenn's tief in mir ertönt

16:28

Robert Reid Allan:

12

Terry Helenson's Revolutionary Dreams

20:42

Total Runtime

02:08:30
Info for Wilde Lieder Marx Music

Karl Marx has said very little about music; from a Marxist point of view this could be explained by the fact that, since he spent most of his adult life in poverty in London, he had no opportunity to experience music. However, this has not prevented composers, especially in the last hundred years, from making him their subject or using his thoughts. For the Marx Year 2019 some current examples of the musical engagement with Marx are presented here.
Elizabeth Atherton, soprano
Birmingham Contemporary Music Group
Michael Wendeberg, conductor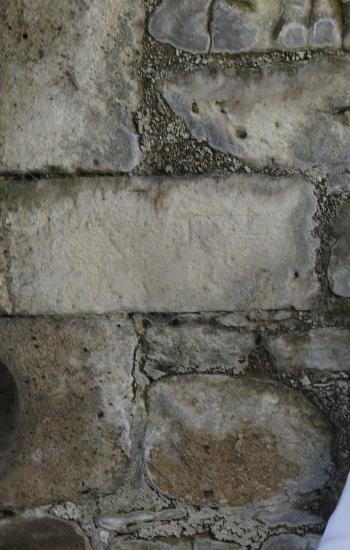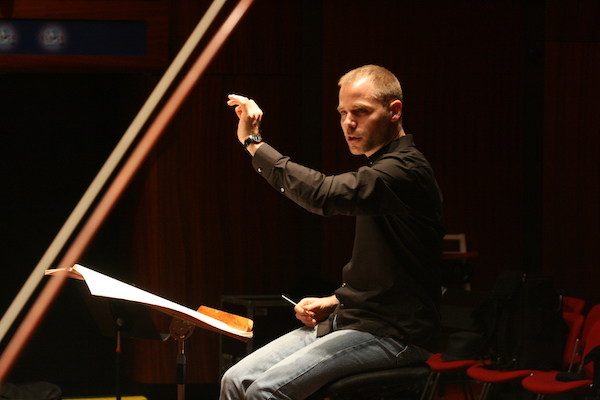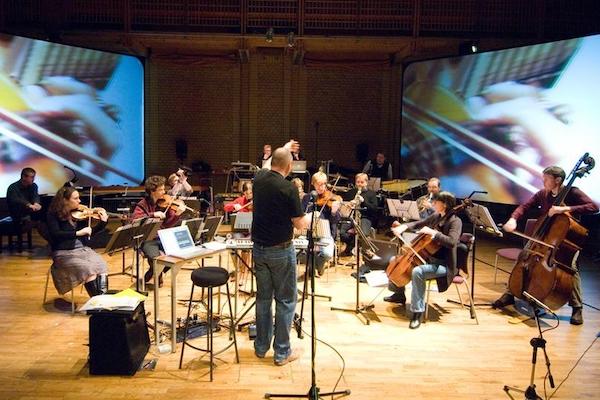 Elizabeth Atherton
Lyric soprano Elizabeth Atherton is one of Britain's most versatile and compelling singers performing a wide range of repertoire in both concert and opera. She read Music at Trinity College, Cambridge before studying at the Royal Scottish Academy of Music and Drama with Patricia MacMahon and is the winner of numerous prestigious awards and prizes including the Maggie Teyte Prize, the Handel Singing Competition, the WNO Sir John Moores Award and WNO Chris Ball Bursary.
Following her debut as Helena Midsummer Night's Dream for English Touring Opera, she became an Associate Artist at Welsh National Opera and has sung numerous roles for the company, including Contessa Le Nozze di Figaro, Donna Elvira Don Giovanni, Pamina The Magic Flute, Micaela Carmen, Minerva Il Ritorno d'Ulisse in Patria, Thibault Don Carlos and Young Maiden Moses und Aron. Elizabeth has since become a regular performer at Opera North, where roles have included Governess Turn of the Screw, Fiordiligi Così fan tutte, Micaela, Donna Elvira and Helena. Other opera includes Leonore Fidelio (Longborough Festival Opera), Meni in Thomas Adès' new opera The Exterminating Angel (Royal Opera House), Micaela (Royal Albert Hall and The O2), Merab Saul, title role Savitri and Kathleen Riders to the Sea (Buxton Festival), Pamina (Grange Park Opera), and she created the leading roles of Eurydice and Medea in the world premières of Sir Harrison Birtwistle's The Corridor (Aldeburgh, Holland, Southbank and Bregenz Festivals) and The Cure (Aldeburgh Festival, Royal Opera House, Covent Garden and Holland Festival) to considerable critical acclaim.
Equally well known as a concert artist, Elizabeth is a frequent performer at the BBC Proms, where she has sung Vaughan Williams Serenade to Music with BBC Symphony Orchestra under Sir Andrew Davis, Verdi Four Sacred Pieces with London Symphony Orchestra under Antonio Pappano, Tippett The Vision of St. Augustine with BBC National Orchestra of Wales and Sir Richard Hickox and Stravinsky Threni with London Sinfonietta under David Atherton. Other highlights include Berg Altenberglieder and Der Wein and Debussy Le Martyre de Saint Sébastien (also released on CD with BBC Music Magazine) with BBCNOW and Thierry Fischer, Boulez Le Soleil des Eaux conducted by the composer with Orchèstre de Paris and BBC Symphony, Britten Les Illuminations with Hong Kong Philharmonic and David Atherton, Messiah with Orchestra Sinfonicà di Milano Giuseppe Verdi under Sir Neville Mariner and St. Paul Chamber Orchestra under Paul McCreesh, Zemlinsky Lyric Symphony and Stravinsky Pulcinella with BBCNOW and Jac van Steen, Beethoven Symphony 9 with Philharmonia Orchestra conducted by both Sir Charles Mackerras and Mikhail Pletnev, Britten War Requiem with Ulster and RTE Orchestras and Jac van Steen, Handel Saul in Boston with Harry Christophers and the Handel and Haydn Society, Britten Spring Symphony with BBCNOW and David Atherton, Penderecki St. Luke Passion with LPO and Vladimir Jurowski and Handel Solomon with Laurence Cummings at the London Handel Festival and in Oslo.
A committed recitalist, Elizabeth has appeared with Malcolm Martineau at the Aldeburgh Festival, Roger Vignoles in Madrid and with Iain Burnside at Wigmore Hall, Leeds Lieder+ Festival and for the BBC Radio 3 Voices series. She has also given recitals at the Purcell Room, St. David's Hall Cardiff, Kings Place, National Portrait Gallery and Linbury Studio at the Royal Opera House, Covent Garden. She broadcasts frequently on BBC Radio 3, including Mahler and Strauss Lieder with BBC Symphony and Jiri Belohlàvek, and her discography includes Liszt's Via Crucis and Missa Choralis (Hyperion), Classic Children's Songs with Roderick Williams and Iain Burnside (Just Accord), Saul with The Sixteen and Harry Christophers (Coro) and Britten's On this Island with Malcolm Martineau (Onyx): a "superb account" – The Guardian; "lustrous and dramatic" – The Times.
Elizabeth has also developed a formidable reputation as a proponent of contemporary music and in recent years has given the world premières of works by composers including Sir Harrison Birtwistle, Mark Bowden, Martin Butler, Francisco Coll, Simon Holt and Edward Rushton. She has recorded on the NMC label, including works by Alison Bauld, Diana Burrell and Nicola Lefanu and has performed frequently with the London Sinfonietta.
Recent and future engagements include her return to Opera North as Donna Elvira, her role debut as Gerhilde in Die Walküre in Singapore, Young Maiden in Moses und Aron with Lothar Zagrosek (George Enescu Festival, Bucharest), Barber's Knoxville with the RLPO/Robert Spano (Philharmonic Hall, Liverpool), Beethoven's 9th Symphony with the BBCSO/Richard Farnes (Dubai Opera House), Strauss's Vier Letzte Lieder with the Royal Philharmonic Concert Orchestra (St. Alban's Abbey), Gorecki's Symphony of Sorrowful Songs with the London Sinfonietta/David Atherton (Royal Festival Hall), Dvorak's Stabat Mater with the Prague Symphony Orchestra/Jac van Steen (Smetana Hall, Prague), Schoenberg's Second String Quartet with the London Sinfonietta (Kings Place) and concerts with the LPO under Vladimir Jurowski, BCMG under Michael Wendeberg, Northern Sinfonia under Jeannette Sorrell and RLPO under David Hill.
Birmingham Contemporary Music Group
is one of the world's foremost new music ensembles. Over three decades, BCMG has developed the music of today for the audiences of tomorrow. The ensemble has commissioned over 175 pieces of music from the world's finest composers and emerging international talent. Many of the works have been commissioned through its innovative pioneering Sound Investment crowd-funding scheme to which over 500 donors have contributed more than £300,000; many of these works have subsequently found their way into worldwide repertoire. BCMG also supports the next generation of exceptional young composers through its Apprentice Composer in Residence scheme.
BCMG was founded by Simon Clugston and Ulrich Heinen, musicians from the City of Birmingham Symphony Orchestra, in 1987, with Sir Simon Rattle as Founding Patron. Since then, BCMG has reached over 10 million people in concert and through broadcasts. The Group performs regularly at CBSO Centre, Symphony Hall and Town Hall Birmingham, Wigmore Hall in London and at the BBC Proms and Aldeburgh Festival. International tours have included visits to the USA (Library of Congress), Mexico, India and venues across France, Germany, the Netherlands and Austria. The Group is regularly heard in concert on BBC Radio 3, and has recorded extensively. Recordings include discs of works by Thomas Adès, Mark-Anthony Turnage and Benjamin Britten, and a Grammy Award-nominated recording of Gerald Barry's opera, The Importance of Being Earnest, for NMC Recordings. Recent releases include Wilde Lieder Marx.Music on Coviello and Howard Skempton's The Rime of the Ancient Mariner, a series of recordings devoted to British composers including BCMG's late Artist-in-Association Oliver Knussen, Julian Anderson and Charlotte Bray (all on NMC) and a disc of the works of Elliott Carter on Ondine.
BCMG's work both inside and outside the concert hall has earned it many awards and accolades. Over the last decade it has been shortlisted for: ITV's South Bank Show's Classical Music Award; the Royal Philharmonic Society's Ensemble Award and BBC Music Magazine's Chamber Award. Its long-established Learning and Participation programmes actively engage young people in composing and performing, and have earned BCMG nationwide recognition (in 2016, the Group was highly commended in the Family Arts Festival Awards).
In partnership with Royal Birmingham Conservatoire, BCMG has created the NEXT Music Study Programme in Contemporary Performance, an innovative programme of study which supports early career musicians who want to dedicate their professional career to contemporary music. It is the only programme in the UK providing intensive, year-long training in contemporary music performance practice, offering musicians an unprecedented opportunity to learn from some of the most exciting performers and composers working today.
Michael Wendeberg
Classical repertoire – from Bach to Schoenberg – comes just as naturally to conductor and pianist Michael Wendeberg as his passion for new music. In 2016 he took up the position of "Erster Kapellmeister" at the Halle Opera, where in the current season he is conducting performances of Beethoven's 9th Symphony, Verdi's Requiem as well as Meyerbeer's L'Africaine and Strauss' Ariadne auf Naxos.
Michael Wendeberg has conducted renowned orchestras and ensembles including the Staatskapelle Berlin, Junge Deutsche Philharmonie, Slovenian Philharmonic Orchestra Ljubljana, Klangforum Wien, Remix Ensemble Porto, Musikfabrik Cologne and the Basel Sinfonietta. He has made guest appearances at the Lucerne Festival, Munich Biennale, Bregenz Festival, Venice Biennale, Eclat Festival Stuttgart and Klangspuren Schwaz, as well as at Wien Modern. He made his debut with the WDR Symphony Orchestra, the Ensemble Modern and the Mahler Chamber Orchestra at the Beethovenfest Bonn as well as the Radio Symphony Orchestra Berlin at the Acht Brücken Festival Cologne. Since April 2018, after seven years as Music Director, he has been announced as first guest conductor of the Ensemble Contrechamps in Geneva.
Michael Wendeberg studied piano with Markus Stange, Bernd Glemser and Benedetto Lupo and conducting in Toshiyuki Kamioka's masterclass in Saarbrücken. During this time he worked as Toshiyuki Kamioka's assistant at the Wuppertaler Bühnen. After graduating Michael Wendeberg held positions at the Nationaltheater Mannheim and the Staatsoper Berlin, where he assisted Daniel Barenboim and guest conductors such as Pierre Boulez and Sir Simon Rattle, and was principal conductor at the Lucerne Theater.
His opera repertoire includes Bizet's Carmen; Britten's A Midsummer Night's Dream; Handel's Orlando; Mozart's ZaideClemenza di Tito and The Magic Flute; Verdi's La Traviat, Un Ballo in Maschera and Il Trovatore; Donizetti's Lucia di Lammermoor and Don Pasquale; Rossini's La Scala di Seta and La Cenerentola; Humperdinck's Hansel and Gretel; Ponchielli's La Gioconda; Bernstein's West Side Story; and Puccini's La Bohéme and Tosca. Michael Wendeberg gained national recognition early on in his career in 2006 with Michael Nyman's The man who mistook his wife for a hat in Wuppertal, as well as the world premiere of Enno Poppe's ArbeitNahrungWohnung in a production by Anna Viebrock in 2008 at the Munich Biennale, and Karl Amadeus Hartmann's Des Simplicius Simplicissimus Jugend, staged by the director Thomas Fiedler in Zurich in 2010. In 2016 he led the world premiere of Sidney Corbett's opera Die Andere at the Magdeburg Theatre. He also returned to the Staatsoper Berlin for the revival of The Magic Flute and a new production of Aribert Reimann's Gespenstersonate in summer 2017. Last season in Halle he conducted Beethoven's Fidelio and Verdi's Aida as well as the premiere of a ballet set to Stravinsky's The Rite of Spring.
As a pianist, Michael Wendeberg has won several national and international piano competitions and performed as a soloist at renowned festivals and with prestigious orchestras under conductors such as Jonathan Nott, Marek Janowski and Daniel Barenboim. From 2000 until 2005 he was a member of the Ensemble intercontemporain and worked intensively with Pierre Boulez. In March 2018 he appeared at the Boulez Saal with the Boulez's complete works for piano, a feat he first pulled off as part of the late composer's 90th birthday celebrations at the Staatsoper Berlin in 2015. A CD production of the sonatas is planned for summer 2018.
In the 2018/19 season, Michael Wendeberg will return to the Ensemble Intercontemporain, this time on the conductor's podium rather than as a pianist. He will also conduct concerts with the Birmingham Contemporary Music Group in Birmingham and Trier and return to the Slovenian Philharmonic Orchestra, the Estonian Symphony Orchestra Tallin and the Ensemble Modern. Guest appearances will lead him to the Ultraschall Festival Berlin with the Radio Symphony Orchestra Berlin as well as to Witten with the WDR Symphony Orchestra.

Booklet for Wilde Lieder Marx Music