---
Album info
Album including Album cover
1

Funky Rio

08:49

2

Ipanema Fusion

06:35

3

Teardrop

05:50

4

Caipirinha

07:19

5

Corcovado / The Redeemer

05:18

6

Greatest Lover

04:46

7

Boa Noite

01:53

8

Looking at Me

05:47

9

Anjo De Mim

05:59

10

The Island

04:02

11

Eu Te Devoro

05:33

12

Oasis

05:01

13

Love Dance / May I Have This Dance

04:49

14

Children of the Sun

04:01

15

Home from Work

05:41

16

The Sound of His Voice (For Maurice White)

07:29

17

My Soul

06:10

18

For You

05:27

19

Summer Madness (Remix 3000)

06:01

20

Yesterday

06:52

21

South of the Border

07:07

22

Mobile and Global

05:11

23

Summer's Over

06:27

24

I Need the Air (You Breathe)

06:09

25

State of Mind

07:26

26

The Message (A Maurice White Dedication)

02:53

Total Runtime

02:28:35
Info for The Brazilian-American Soundtrack

The album reignites Baldwin's affair with the seductive and sensual sounds of Brazil, which first served as his muse on his 2004 love letter, "Brazil Chill." Three years in the making and recorded on two continents, "The Brazilian-American Soundtrack" is presented in two movements: Rio-Ipanema and New York. Baldwin employed an accomplished cast of Brazilian and Latin musicians – percussionists Café Da Silva, Rafael Pereira and Armando Marcal, and guitarist Torcuato Mariano – to construct the exotic rhythms on tunes such as the energizing first single, "Ipanema Fusion," "Funky Rio," "Teardrop" and "Oasis Of Love," and when reimaging music from masters Antonio Carlos Jobim ("Corcovado"), Ivan Lins ("Anjo De Mim," "The Island" and "Love Dance") and Djavan ("Eu Te Devoro"). Baldwin uses first-call session players, vocalists and prominent soloists – Marion Meadows (sax), Gabriel Mark Hasselbach (trumpet) and Marlon McClain (guitar) to name a few – to craft soul-soaked, funk-flavored urban grooves including a pair of tunes ("Maurice" and "The Message") that pay tribute to Maurice White, the influential creator and leader of Earth, Wind & Fire, who passed away as Baldwin was finishing the record.
On "The Brazilian-American Soundtrack," melody-rich explorations abound anchored by Baldwin's agile keyboard, Rhodes and piano artistry. The date, which became Baldwin's ninth album to hit the Billboard Top 20, also benefits from his soothing tenor voice, bass, drums, percussion, Moog bass, Melodica, strings and clave contributions.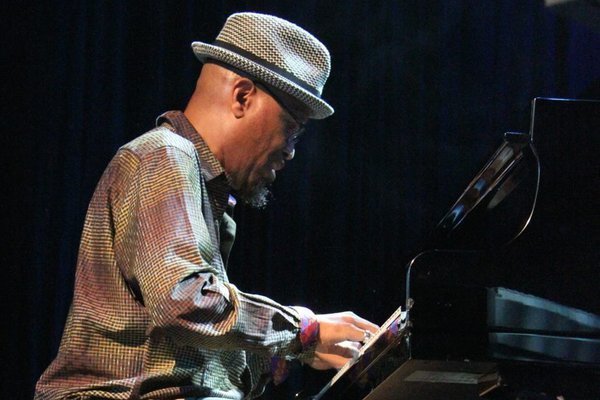 Bob Baldwin
New York native Bob Baldwin has recorded on six of the seven inhabitable continents, and while Antarctica is not on his recording bucket list, his international list, including Dubai, Brazil, South Africa, Spain, UK, Canada, is quite impressive. "Whether it's a crowd of 30,000 or a small restaurant of 60, I refuse to rob my audience of great music and a good experience", says Baldwin.
His 'theme' projects of Stevie Wonder, Thom Bell and Michael Jackson have all charted mightily on the Billboard Jazz charts, all hitting in the top 15.
His latest releases "Never Can Say Goodbye" and "Never out Of Season", were both remixed and remastered in the spirit of hi-def. Whereas older recordings would peak at the average 16-bit maximum, Bob is trying to push the envelope in re-tracking some of the music in 24-bit (and sometimes 32-bit mode).
What's next? Well...funny you should ask. Bob Baldwin will be releasing another cool theme project of a very special music group...stay tuned.
The Brazilian-American Soundtrack (2016) was his 22nd disc, and is a fantastic journey through Rio, Ipanema Beach, Atlanta and New York City and showcases original music, plus music from legendary writers and artists like Djavan, Ivan Lins and Antonio Carlos Jobim.
Also, check out his 23rd disc, "The Gift of Christmas", featuring Marcus Anderson and Corvina Nielsen, released in 2016.

This album contains no booklet.