---
Album info
Album including Album cover
Johann Sebastian Bach (1685 - 1750): Cantata "Ich habe genug", BWV 82:

1

Bach: Cantata "Ich habe genug", BWV 82: I. Ich habe genug, ich habe den Heiland

07:07

2

Bach: Cantata "Ich habe genug", BWV 82: II. Ich habe genug! Mein Trost ist nur allein

01:13

3

Bach: Cantata "Ich habe genug", BWV 82: III. Schlummert ein, ihr matten Augen

10:07

4

Bach: Cantata "Ich habe genug", BWV 82: IV. Mein Gott! wann kommt das schöne Nun!

00:48

5

Bach: Cantata "Ich habe genug", BWV 82: V. Ich freue mich auf meinen Tod

03:32

Matthäuspassion, BWV 244: XXXIX:

6

Bach: Matthäuspassion, BWV 244: XXXIX: Erbarme dich, mein Gott, um meiner Zähren Willen!

06:16

Mass In B Minor BWV 232:

7

Bach: Mass In B Minor BWV 232: XV. Et in unum Dominum

04:39

Johannespassion, BWV 245:

8

Bach: Johannespassion, BWV 245: XXX. Es ist vollbracht!

05:22

Cantata "Vergnügte Ruh, Beliebte Seelenlust", BWV 170:

9

Bach: Cantata "Vergnügte Ruh, Beliebte Seelenlust", BWV 170: I. Vergnügte Ruh, Beliebte Seelenlust!

06:40

10

Bach: Cantata "Vergnügte Ruh, Beliebte Seelenlust", BWV 170: II. Die Welt, Das Sündenhaus

01:15

11

Bach: Cantata "Vergnügte Ruh, Beliebte Seelenlust", BWV 170: III. Wie Jammern Mich Doch Die Verkehrten Herzen

07:32

12

Bach: Cantata "Vergnügte Ruh, Beliebte Seelenlust", BWV 170: IV. Wer Sollte Sich Demnach

01:02

13

Bach: Cantata "Vergnügte Ruh, Beliebte Seelenlust", BWV 170: V. Mir Ekelt Mehr Zu Leben

05:28

Mass in B Minor, BWV 232:

14

Bach: Mass in B Minor, BWV 232: XXVI. Agnus Dei

05:36

Oster-Oratorium, BWV 249:

15

Bach: Oster-Oratorium, BWV 249: IX. Aria, Saget, saget mir geschwinde

05:33

Weihnachtsoratorium, BWV 248:

16

Bach: Weihnachtsoratorium, BWV 248: XIX. Aria, Schlafe, mein Liebster, genieße der Ruh

09:38

Total Runtime

01:21:48
Info for Barnaby Smith: Bach

A new collection of JS Bach's finest music for the alto voice, performed by leading British Baroque countertenor Barnaby Smith with Bojan Čičić and his Illyria Consort. Programmed in a cycle, the repertoire reflects the story from Candlemas, through the Passion to the Resurrection, demonstrating the unequalled beauty of Bach's writing. "Bach has been a central figure in my personal musical journey. He is my greatest love as a musician, not only because of the repertoire, but his importance for the modern-day countertenor voice within that repertoire. From a singer's perspective, Bach is a gift but it's also the hardest thing you'll ever do. When you're singing, you feel totally subservient to the music. His genius feels truly beyond anything you can comprehend. The way he writes for the voice, the gestures within the music, and the opportunities he gives you as a singer are incredibly liberating. There is so much that you can bring to it as an orator, and that is an absolute gift."
"The lovely tone and fullness of Smith's countertenor was a real asset in 'Cara sposa, amante cara'… an intuitive sense of the expressive and dramatic import of Handel's melodic gestures…." (Opera Today)
"Bevan's shine blended comfortingly with Smith's softer warmth in the affectionate dialogue and running chains of thirds. The duo's gleeful triplets were as light as air, but focused and true: "how happy we" indeed!...the da capo was even more felicitously florid, culminating in an extravagant cadenza in which the two voices wound around each other, higher and higher, an outpouring of happiness which overflowed into the concluding string postlude." (Opera Today)
Barnaby Smith, counter-tenor, direction
Mary Bevan, soprano
The Illyria Consort
Gavin Edwards, vocals
Leo Duarte, oboe
Bojan Čičić, violin
Katie Jeffries-Harris, alto
Reiko Ichise, viola da Gamba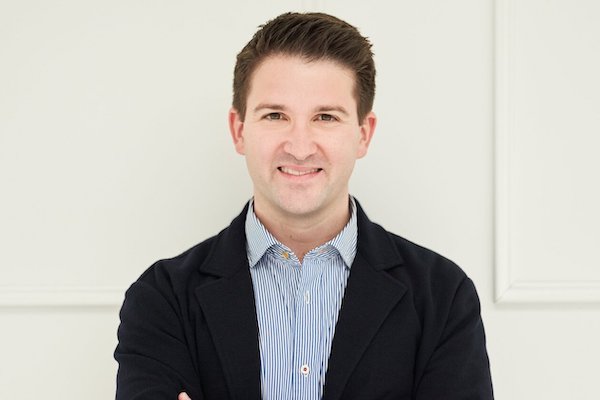 Barnaby Smith
is Artistic Director of the internationally renowned vocal ensemble VOCES8, LIVE From London digital festivals, and the UK and US arms of The VOCES8 Foundation including its Digital Academy and Milton Abbey Festival. He is in demand as a conductor, choir trainer, teacher, countertenor and arranger.
With a schedule that takes him around the world, Barnaby has performed at many of the world's most prestigious festivals and halls including BBC Proms, Royal Albert Hall, the Barbican Centre, Wigmore Hall, Bridgewater Hall, Sydney Opera House, Muziekgebouw Amsterdam, La Seine Musicale and Cité de la Musique in Paris, Elbphilharmonie Hamburg, BOZAR in Brussels, Tokyo Opera City, NCPA Beijing, Mariinsky Theatre Concert Hall, Victoria Concert Hall in Singapore, Palacio de Bellas Artes in Mexico City and Vienna Konzerthaus.
Of particular note for Barnaby in '22/'23 is his debut conducting Nederlandse ReisOpera (Handel Messiah); the concert world premiere of Christopher Tin The Lost Birds alongside new arrangements of Eric Whitacre Sleep, Caroline Shaw and the swallow, and his new adaptation of The Lark Ascending for violin, choir, and orchestra; the release of his second solo album, 'Bach', in Spring. Collaborations with Eric Whitacre and Paul Simon continue with album release and the premiere of Paul Simon Seven Psalms at the Royal Albert Hall, also in Spring, and the release of Whitacre The Sacred Veil. Barnaby conducts Decca's Christmas '23 album release of works by Taylor Scott Davis.
Barnaby has conducted orchestras including the Philharmonia Orchestra, the Academy of Ancient Music, Australian National Academy of Music, English Chamber Orchestra, London Philharmonic Orchestra, Tokyo Philharmonic Orchestra, Monte Carlo Symphony and he directed the music for the Olympic Mascots Film Scores at Abbey Road Studios with the British Film Orchestra.
Barnaby's collaborations have included projects with Rachel Podger, Roderick Williams, Christina Pluhar, Jack Liebeck, Masaki Suzuki, Jacob Collier, Ola Gjeilo, Eric Whitacre, Jonathan Dove and Christopher Tin amongst others. Digital collaborations have included The Sixteen, the English Chamber Orchestra, Gabrieli Consort & Players, The King's Singers, The Tallis Scholars, the Academy of Ancient Music and Chanticleer. A passionate pedagogue, he has taught at Academies and Universities across the world including co-curating the Master's course in ensemble singing at the University of Cambridge.
On disc Barnaby has released albums with record labels including Decca Classics, Universal, Sony, Warner, Naxos, Signum Classics and VOCES8 Records. He is Grammy® nominated, has five No.1 albums to his credit and has won numerous awards including Classic FM Album of the Year. He released his first solo album 'Handel' (VOCES8 Records) with guest Mary Bevan in October 2021 receiving rave reviews: "… his even steadiness of tone and well-nigh faultless sense of both legato and phrasing in the slower arias, which are the album's chief glory. There's a warm, easy sweetness in his upper registers, which makes 'Ombra mai fù' really appealing." (Gramophone) Barnaby conducted the Philharmonia for the world premiere recording of Mårten Jansson and Charles Anthony Silvestri & Requiem Novum. Recent releases with VOCES8 include Infinity (Decca Classics) and After Silence (VOCES8 Records). Barnaby will release his second solo album of Bach in 2023. Barnaby completed his studies in Specialist Early Music Performance at the Schola Cantorum Basiliensis where he was a pupil of Andreas Scholl and Ulrich Messthaler. He is an alumnus of the Britten-Pears Young Artists Programme and began his career singing as a treble in The Choir of Westminster Abbey. Barnaby Smith is managed worldwide by Percius.

This album contains no booklet.