---
Album info
Album including Album cover
Pietro Mascagni (1863 - 1945): Iris, Act I:

1

Mascagni: Iris, Act I: La notte - I primi albori (Live)

02:42

2

Mascagni: Iris, Act I: I fiori (Live)

01:29

3

Mascagni: Iris, Act I: Son io, la vita! (Live)

04:21

4

Mascagni: Iris, Act I: Ho fatto un triste sogno (Live)

04:48

5

Mascagni: Iris, Act I: È lei, è lei! (Live)

01:46

6

Mascagni: Iris, Act I: Voglio riposarmi (Live)

01:27

7

Mascagni: Iris, Act I: Al rio! Al rio! (Live)

03:36

8

Mascagni: Iris, Act I: In pure stille (Live)

03:15

9

Mascagni: Iris, Act I: Giù per la via (Live)

01:34

10

Mascagni: Iris, Act I: Io son Danjuro (Live)

02:07

11

Mascagni: Iris, Act I: Misera! Ognor qui sola! (Live)

05:28

12

Mascagni: Iris, Act I: Apri la tua finestra! (Live)

02:12

13

Mascagni: Iris, Act I: È questa poesia (Live)

02:34

14

Mascagni: Iris, Act I: La bellezza - La morte (Live)

01:59

15

Mascagni: Iris, Act I: Grazie Mousme! (Live)

01:28

16

Mascagni: Iris, Act I: Vieni, dammi il braccio (Live)

06:21

Iris, Act II:

17

Mascagni: Iris, Act II: Una guècha, susurrando (Live)

01:45

18

Mascagni: Iris, Act II: La che ci fate (Live)

02:33

19

Mascagni: Iris, Act II: Donne, vampiri (Live)

05:00

20

Mascagni: Iris, Act II: Ognora sogni (Live)

06:26

21

Mascagni: Iris, Act II: Io pingo (Live)

03:42

22

Mascagni: Iris, Act II: A un cenno mio (Live)

06:56

23

Mascagni: Iris, Act II: Un dì (Live)

04:11

24

Mascagni: Iris, Act II: Or dammi il braccio (Live)

05:01

25

Mascagni: Iris, Act II: Da un 'ora (Live)

03:53

26

Mascagni: Iris, Act II: Annotta! (Live)

03:01

27

Mascagni: Iris, Act II: O meraviglia (Live)

01:59

28

Mascagni: Iris, Act II: Son uomo di talento, sì o no? (Live)

03:49

Iris, Act III:

29

Mascagni: Iris, Act III: Introduzione (Live)

04:53

30

Mascagni: Iris, Act III: Ad ora bruna (Live)

06:50

31

Mascagni: Iris, Act III: Perche? Perche? (Live)

03:53

32

Mascagni: Iris, Act III: Ancora il triste sogno (Live)

03:17

33

Mascagni: Iris, Act III: Un grand' occhio mi guarda! (Live)

04:57

Total Runtime

01:59:13
Info for Mascagni: Iris (Live)

Pietro Mascagni (1863–1945) was one of those composers who were famous for a single work, the rest of their output remaining practically unknown. His opera Iris is based on a libretto by Luigi Illica, who also wrote the libretti for Puccini operas such as La Bohème, Tosca and Madama Butterfly.
It was Illica who gave birth to the idea of an opera about Japan. Exotic subjects set in distant lands were in vogue throughout Europe at the time, particularly those set in the Far East. It was Mascagni's express wish to write 'original' music for this specific material, something that was previously unheard-of.
This performance featuring the choir and orchestra of the Berliner Operngruppe under Felix Krieger is a live recording of the Berlin premiere of the original version of the opera. The venue was the Konzerthaus Berlin. The Berliner Operngruppe was celebrating its 10th anniversary.
"The impression made by the orchestra of the Berliner Operngruppe under Felix Krieger was overwhelming, who brilliantly conveyed Mascagni's multi-layered music with its shimmering strings, the impressionistic-melancholy mood and the luxuriant melody." – Bernd Hoppe, Opera Lounge
Karine Babajanyan, soprano (Iris)
Samuele Simoncini, tenor (Osaka)
Ernesto Petti, baritone (Kyoto)
David Ostrek, bass-baritone (Der Blinde)
Nina Clausen, soprano (Eine Geisha)
Andrès Moreno García, tenor (Ein Lumpensammler)
Chor der Berliner Operngruppe
Orchester der Berliner Operngruppe
Felix Krieger, conductor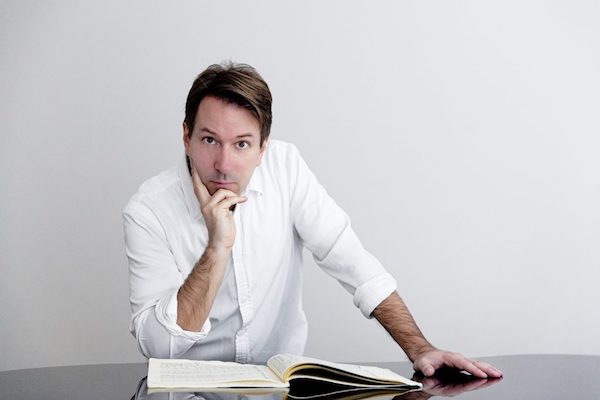 Felix Krieger
hat sich mit höchst gefeierten Aufführungen im Konzerthaus Berlin als einer der interessantesten Dirigenten seiner Generation einen Namen gemacht.
2010 gründete Krieger die Berliner Operngruppe, mit der er als deren künstlerischer Leiter und Chefdirigent seit nunmehr 10 Jahren das Berliner Publikum und die Presse begeistert. Mit Schwerpunkt auf selten zu hörenden Opern fanden unter seiner Leitung die Berliner Erstaufführungen von Verdis Oberto, Conte di San Bonifacio, Verdis Stiffelio und Donizettis Maria di Rohan oder Puccinis Edgar statt sowie die deutsche Erstaufführung von Donizettis Betly, außerdem Bellinis Beatrice di Tenda, Verdis Attila, Verdis I Masnadieri, Verdis Giovanna d'Arco sowie zuletzt im Februar 2020 die Berliner Erstaufführung von Mascagnis Iris.
Geboren in Freiburg i.Br., erhielt Felix Krieger ersten Klavierunterricht im Alter von 6 Jahren, sowie Violaunterricht im Alter von 11 Jahren und war seit 1988 Jungstudent an der Musikhochschule seiner Heimatstadt in der Klavierklasse von Prof. Andreas Immer. Nach dem Abitur studierte er Dirigieren (Orchester) bei Prof. Klauspeter Seibel an der Hochschule für Musik und Theater Hamburg. Seine Ausbildung schloss er 2001 als Meisterschüler von Carlo Maria Giulini an der Scuola di Musica di Fiesole in Italien ab.
Bereits während seiner Studienzeit engagierte Claudio Abbado ihn als seinen Assistenten für zahlreiche Konzerte bei den Berliner Philharmonikern sowie für Opernproduktionen bei den Salzburger Festspielen und an der Staatsoper Berlin. Außerdem assistierte er Daniele Gatti, Michael Gielen, Philippe Jordan sowie Seiji Ozawa und arbeitete bei den Bayreuther Festspielen und dem Festival Aix-en-Provence.
Nach ersten Theaterengagements an den Opernhäusern in Kassel und Bielefeld, wo er sich ein breitgefächertes Opernrepertoire erarbeitete, debütierte er 2003 in einem Ballettabend mit Schumanns zweiter Symphonie erfolgreich an der Staatsoper Berlin und leitete fortan als regelmäßiger Gastdirigent die Staatskapelle Berlin in zahlreichen Aufführungen. Vielbeachtet war ebendort seine Produktion von Ullmanns Der Kaiser von Atlantis (2013).
Krieger dirigierte zahlreiche international renommierte Orchester wie u.a. das BBC Scottish Symphony Orchestra, das Deutsche Symphonie-Orchester Berlin, die Staatskapelle Berlin, Staatskapelle Dresden, die Enescu Philharmonie Bukarest, die London Sinfonietta, das Orchestre de l'Opéra National de Paris, das Stuttgarter Kammerorchester, das Bach Collegium Stuttgart / Gächinger Kantorei oder das SWR Sinfonieorchester Baden-Baden und Freiburg.
Das Chicago Symphony Orchestra gastierte 2002 unter Kriegers Leitung mit Mozarts Jupiter-Symphonie und Brahms I. Symphonie erstmals in China. Dieses historische Konzert fand in Kooperation mit dem Shanghai Symphony Orchestra beim Shanghai Spring Music Festival 2002 statt.
Darüber hinaus dirigierte er u.a. an der Deutschen Oper Berlin (Schwanensee), der Cape Town Opera (Das schlaue Füchslein), an der Württembergischen Staatsoper Stuttgart (Hänsel und Gretel), der Gulbenkian Foundation Lissabon (Die Zauberflöte) oder bei der Chelsea Opera Group ( Francesca da Rimini, Les pêcheurs de perles, Idomeneo) in London.
Von 2011-2012 war er Musikdirektor des Projeto Musica Orquestral Alemã in São Paulo und leitete dort zahlreiche Symphoniekonzerte mit Hauptwerken deutscher Orchestermusik von der Barockzeit über die Klassik und Romantik bis ins 20. Jahrhundert. Ebenfalls in São Paulo leitete er die Camerata Aberta in zahlreichen südamerikanischen Erstaufführungen bedeutender Komponisten wie Stockhausen, Henze, Rihm oder Kagel u.a.
Von 2013 bis 2017 war Krieger regelmäßiger Gastdirigent am Teatro Comunale di Bologna. Nach der Uraufführung von Scannavinis La Doppia Notte – Aida e Tristan leitete er hier in den folgenden Jahren die Premieren von Tschaikowskys Schwanensee, Rotas La Strada, Strawinskys Le Sacre du Printemps und zuletzt De Fallas El Amor Brujo mit La Fura dels Baus.
In den letzten Jahren debütierte er erfolgreich an der Semperoper Dresden mit Mozarts Die Zauberflöte (2018,2019,2020), mit Mozarts La clemenza di Tito am Theatro Sao Pedro in Sao Paulo (2019), an der Opera Bellas Artes in Mexico City mit Verdis Stiffelio (2018), beim Daegu International Opera Festival in Südkorea mit Verdis Don Carlo (2018), mit Lehars Die lustige Witwe am Teatro Carlo Felice in Genua (2015), mit Mozarts Il re pastore am Teatro Verdi in Triest (2014) und mit César Francks Psyché an der Opéra National de Paris (2014). An die Pariser Oper kehrte er 2018 für eine Ballettpremiere mit Orchesterwerken von Ravel und Dvorak zurück. Am Theater Lübeck leitete er in der Saison 2015/16 Mozarts Cosi fan tutte.
Felix Krieger engagiert sich sozial in der Al-Farabi-Musikakademie Berlin, die er im Herbst 2016 gemeinsam mit der Deutschen Kinder-und Jugendstiftung und dem Pianisten Saleem Ashkar ins Leben rief.
Für Sony Classical nahm er mit der London Sinfonietta das Album The Art of Ensemble auf mit Werken des spanischen Komponisten Benet Casablancas (*1956) auf. Die CD ist im Januar 2018 erschienen.
In jüngster Zeit tritt Felix Krieger auch als Komponist in Erscheinung. So wurde 2015 sein Werk für großes Ensemble Cantus I – Zwischen den Welten erfolgreich beim 49. Festival Musica Nova Gilberto Mendes in Brasilien uraufgeführt. Ebendort erklang im Herbst 2017 erstmals auch Cantus II – "…durch alle Lüfte bricht".
Die Berliner Operngruppe e.V. (BOG)
wurde 2010 von dem Dirigenten Felix Krieger mit Unterstützung des Mäzens Nicolaus von Oppenheim gegründet, um in Berlin Opern zu präsentieren, die abseits des gängigen Opernrepertoires stehen und hier entweder noch nie oder seit vielen Jahrzehnten nicht mehr zu hören waren. Nach ersten Aufführungen im Radialsystem V tritt die BOG mit ihrem projekteigenen Chor und Orchester seit 2013 im Konzerthaus Berlin auf. Zu den vielbeachteten halbszenischen Produktionen der BOG zählen u.a. die deutsche Erstaufführung von Donizettis Betly sowie die Berliner Erstaufführungen von Verdis Stiffelio oder Puccinis Edgar. Im Februar 2020 feierte die Berliner Operngruppe kurz vor dem Beginn der Pandemie mit der Berliner Erstaufführung von Mascagnis Iris ihr 10-jähriges Jubiläum.
Seit 2017 kooperiert die BOG mit dem historischen Ricordi Archiv in Mailand und wird dabei von Bertelsmann unterstützt.

This album contains no booklet.