---
Album info
Album including Album cover
1

Top Brass

03:43

2

Driving Seat

02:28

3

Rising Bass

02:50

4

Get The Scene

03:17

5

Good Sport

02:50

6

Transition To…

02:01

7

Simple Basics

03:01

8

Widescreen Features

03:40

9

Too Many Hats

03:20

10

Telescopic

02:56

11

Top Brass Two

03:07

Total Runtime

33:13
Info for Simplicity

Following the recent release of the outstanding 'Top Brass' single, Matt Berry will release a further unique collaboration with esteemed Library Music label KPM: the full-length album 'Simplicity', out 17 November 2023.
KPM is renowned for providing the musical bedrock for so many classics of British TV and international cinema, using the best British composers - such as Keith Mansfield, Alan Hawkshaw, John Cameron and Alan Moorhouse - to do so. 'Simplicity' follows in the footsteps of these giants and is a worthy successor to them.
Alongside his formidable acting career, Matt Berry has released a series of acclaimed albums on the Acid Jazz label. Ranging from the folk stylings of Kill The Wolf, the ambient electronica of Music For Insomniacs, to the psych rock of Blue Elephant, these have marked Berry out as an impressive musician and recording artist in his own right.

Embodying the form of KPM's original LPs geared towards film and television pitching, the album consists of 11 sharp and vibrant instrumentals, which will no doubt be heard in productions for many years to come.
Released in special collaboration with Acid Jazz, the album is presented in a beautiful graphic sleeve, with notes that allude to the original KPM releases, for something that is instantly hip and familiar, yet unmistakably new.
"Being a lifelong fan of KPM Records it was an honour to be asked to contribute to such a prestigious label with an amazing body of work featuring some of the sharpest composers, arrangers and players in town. I'm an imposter." – Matt Berry
"We're delighted to welcome Matt to KPM as a composer. Matt's passion for the KPM catalogue is apparent throughout Simplicity. It blends the recording techniques and instrumentation of the 1960/70s 'Greensleeves' collection with Matt's unique writing style." – Jack Lewis, KPM
Matt Berry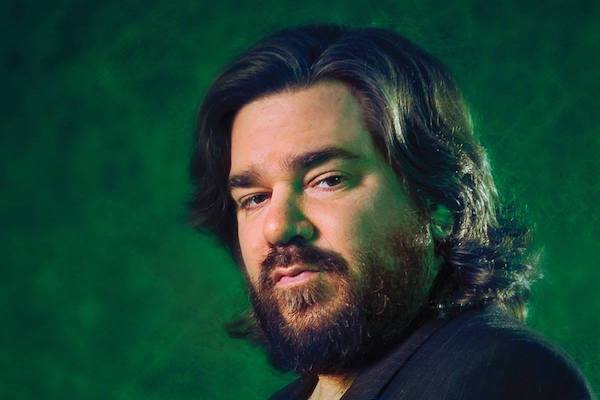 Matt Berry
born on May 2, 1974 in Bromham, Bedfordshire, England, is an actor and musician known for his roles on the British sitcoms The IT Crowd, The Mighty Boosh and Garth Marenghi's Darkplace. He gained international recognition as Lazlo on the FX vampire comedy series What We Do in the Shadows. Along with Rich Fulcher, he created and starred in the cult comedy series Snuff Box. Matt has also written the parody rock opera AD/BC for BBC Three.
Aside from acting, Matt Berry has a vibrant musical career with 10 albums released through Acid Jazz label. His music style varies from progressive rock to experimental folk with an electronic feel. He often collaborates with his band 'The Maypoles' who perform live at his concerts. One of his most famous songs is 'Take My Hand', featured in Snuff Box and Toast Of London.
Inspired by musicians like Jean-Michel Jarre and Vangelis (whom he played as a cameo on Shooting Stars), Matt Berry's music incorporates recurring melodies while exploring different genres. His theme song for Snuff Box was briefly featured in the movie Dredd and covered by American R&B artist Geno Washington.

This album contains no booklet.