---
Album info
Album including Album cover
Eloise Hynes Stowe:

1

Stowe: How Marvelous Is Thy Name

03:08

2

Stowe: I Will Praise Thee, O Lord, with My Whole Heart

02:16

3

Stowe: The Lord Is My Shepherd

03:12

4

Stowe: Blessed Is He

02:42

5

Stowe: Habbakuk's Song

03:16

6

Stowe: By the Rivers of Babylon

04:21

7

Stowe: Jehovah Shalom

01:38

8

Stowe: Oh Lord You Have Searched Me and Known Me

03:29

9

Stowe: Take My Life and Let It Be

03:08

10

Stowe: Thanks to God for My Redeemer

02:54

11

Stowe: When I Survey the Wondrous Cross

02:48

12

Stowe: Open Your Hearts

02:08

13

Stowe: As the Sun

02:12

14

Stowe: The Beloved

02:10

15

Stowe: I Poured Out Praise to the Lord

02:58

16

Stowe: As the Eyes of the Father

02:38

Total Runtime

44:58
Info for Psalms

ne does not have to be religious to appreciate the depth, inspiration, and melodiousness of PSALMS, Eloise Hynes Stowe's new album from Navona Records. Scored for voice and piano, and occasionally supplemented by flute and violin, these psalms and hymns immediately demonstrate the literary and emotional grasp of the biblical texts and ecclesiastical interpretations. Stowe effortlessly manages to clothe the scripture into a tonal tapestry which is equal parts tender and listenable, in an appealing style which wouldn't be out of place in a Christian musical. Exuberant and optimistic, they are a testament not only to the church's teachings, but also to the intuitive power of music.
"The Psalms of the Bible were written not merely as poems, but as songs for singing. Half of the 150 psalms were written by David. They range from ecstatic joy and love for God to despair, even fear. Some were written for public ceremony like the dedication of a temple. Others are intimate and reflective. The wide range of diversity and use for them have been demonstrated through the centuries. Hymns are songs of praise for God's work in creation or history. They typically open with a call to praise. They are specifically written for the purpose of adoration or ​prayer​. Originally modeled on the ​Book of Psalms​ in the Scriptures, Christian hymns are generally directed as praise to God. Many refer to ​Jesus Christ​ either directly or indirectly. Since the earliest times, Christians have sung "psalms and hymns and spiritual songs" both in private devotions and in corporate worship.
Several of the chapters in the Book of Psalms are dedicated as Odes. The original choral odes are Psalms 1 through 4, 19 through 21, and 148 through 150. Some psalms are grouped into choral odes in pairs: psalms 6 with 13, 9 with 10, 56 with 57, 69 with 70, and 114 with 115. The Odes of Solomon, many of which were discovered in 1909 by James Rendel Harris, are said to have been the first Christian hymnbook." (Notes by Jon Hynes)
Stella Roden, soprano
Jon Hynes, piano
Lorraine Miller, flute
David Hays, violin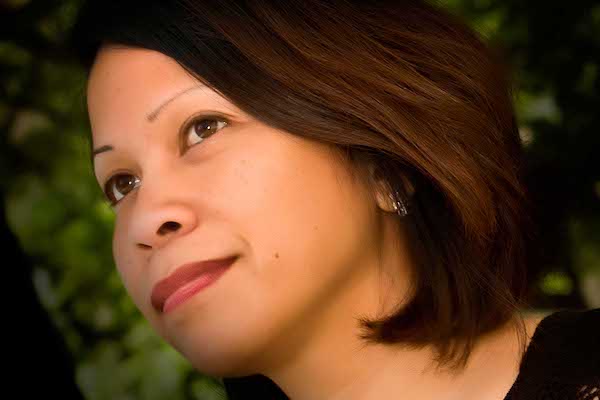 Stella Roden
has been a finalist in many competitions including The American Prize for the Friedrich and Virginia Schorr Professional Art Song/Oratorio division, the Artists Award for the New England Division of NATS (the National Association of Teachers of Singing), and the Austin Lyric Young Artists Competition in Texas. With the Connecticut Lyric Opera and Wichita Grand Opera, she performed as a chorus member and in roles that include Verdi's Violetta from La Traviata, Gounod's Marguerite from Faust, and Cio-Cio San's cousin from Puccini's Madama Butterfly. Recently, she was named an Ambassador of the Barcelona Festival of Song for her performance of Latin American and Iberian vocal repertoire and her continued contributions to the annual festival. As a member of the Kansas City ensemble KC VITAs, she champions contemporary classical choral and vocal solo compositions. A faculty member at the University of Central Missouri, she teaches Vocal Arts, Applied Lessons, Vocal Pedagogy, and Diction for Singers.
Jon Hynes
is a prize-winning pianist of several competitions including the gold medal of the Nena Wideman International Competition, the Eastman Concerto Competition, and the Young Keyboard Artists International Competition. He has performed extensively in Europe including concerts in London at St. Martin-in-the-Fields, Oxford at Trinity College, Frankfurt at the American Consulate, Geneva at the American Concert Series, Interlaken at Aula Hall, the Musicora International Festival in Paris, the European Piano Teachers Association Convention in Novi Sad (Serbia), Brussels at the American Concert Series, the American Cathedral in Paris, and numerous concerts throughout France, including concerts at both the United States Consulate and Embassy. Recent performances include the International Conference on the Arts and Humanities in Hawaii, Boccarelli Auditorium in São Paulo (Brazil), and alongside his wife (pianist Mia Hynes) at Steinway Hall in New York City. Previously the founder and Director of the Arkansas Baptist School of Fine Arts, he now teaches at Center Stage Academy for the Performing Arts in Warrensburg MO.

This album contains no booklet.