---
Album info
Album including Album cover
1

Drama Time

02:47

2

Floatin On

02:08

3

La Mano

04:12

4

Late Night with Terry Phillmore

01:08

5

Shaman's Dose

02:06

6

Cupcakes

02:21

7

Prince Sammy

03:15

8

Don't Be Afraid

02:23

9

Tripp Cisco

01:31

10

Chuck Taylor Strutt

05:00

11

Bout Dat Love

02:29

12

Stoned Sneakers

01:47

13

From Afar

03:16

Total Runtime

34:23
Info for La Mano

At the cross section between Jazz, Soul, Rock, Blues, Hip Hop, R&B and Funk stands Stimulator Jones. Coaxing strings that tremble with a cosmic frequency, keys beat in soulful repose while percussion relays some ancient, deep-rooted pulse. This is Stimulator Jones on La Mano.
Stimulator Jones' sophomore album finds its way on the Oslo-based record label Mutual Intentions as the artist explores the musical possibilities contained in his hands. La Mano is a striking collage of sonic hues, developed through 13 musical vignettes across the LP. Prodigious and far-reaching influences are re-defined in succinct musical clusters as La Mano travels from Kingston's bustling yards to serene Parisienne walkways.
A multi-instrumentalist whose talent matured through the iconic Stones Throw camp, Stimulator Jones broke onto the world with the sensational Exotic Worlds & Masterful Treasures in 2018. Developing a distinctive fusion in his craft, the artist made bold strides on his debut, as rumbling bass-lines and visceral keys, counterpointed Jones' delicate and tender vocals. The album presented an artist, who could harness the intricacies of the great musical languages of our age in the accessible executions of a pop song.
La Mano finds the artist treading a new, yet familiar path, resting his vocal chords as he puts his hands into action. Playing an arsenal of physical instruments, Stimulator Jones' dexterity is visceral as he moves between keys, guitars, drums and wind instruments. Arrangements coalesce around organic- and synthetic sounds that live in some tranquil equilibrium with the first vibration of the universe.
Cruising grooves and mellow melodies convey a gauzy touch, breaking down the intellectual barriers of genre for the corporeal intimacy of the soul. La Mano finds the artist diligently pursuing an exploration in a fusion of musical languages, which he channels into novel territory on his debut for the Mutual Intentions collective.
Samuel Jones Lunsford aka Stimulator Jones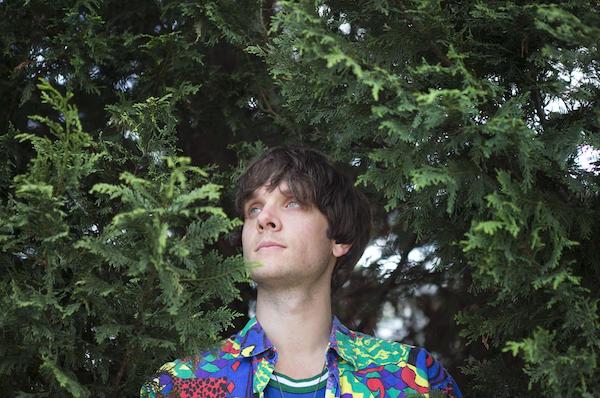 Samuel Jones Lunsfor aka Stimulator Jones
grew up in Roanoke, Virginia – not exactly a hotbed of R&B – but, undeterred by the scene around him, Jones started to put out his own brand of slinky, disco-infused funk. This, his debut, is a suitably confusing offering.
Lunsford's clear musicality is what shines the brightest. Raised by a musical family, Jones played drums and taught himself guitar as a child, as well as cutting his teeth as a hip-hop DJ before starting to write his own music. Opener 'Water Slide' is a sultry, '70s thumper, all lustful crooning and yearning riffs.
Sadly, it's all downhill from here. Jones plays and sings every note on this album, as well as assuming production duties. An ambitious decision – but one that could be too ambitious. Across the album's eleven tracks, it's hard to distinguish where one finishes and another begins; indulgent and frustratingly one-note, you can't help but wonder if another person had joined Jones on production whether the monotony could have been avoided.
Then there are the lyrics: 'Exotic Worlds and Masterful Treasures' was probably intended as a collection of sultry jams, but too often it sounds like the whines of a possessive ex. "I know there's somebody in your bed" he wails on 'Soon Never Comes', "but you know, you know that's alright". Dead woke, right? Then he quickly adds: "Cause that don't mean my game ain't tight" – just so everybody remembers that Jones is a sex legend and can get tons of huns into bed with him. At times they border on the unbearably cringeworthy. Take 'Tempt Me With Your Love' which includes the choice cut: "You know my heart, can't be contained/you're the one I'm always thinking of/you tempt me with your love". Calm down, Romeo!
It's exasperating, because the album could have been so much better. One can't deny Stimulator Jones' mad talent – he's clearly honed his craft, knows how to write songs, and is a brilliant multi-instrumentalist – but this limp debut shows just a glimmer of his true potential.

This album contains no booklet.