---
Album info
Album including Album cover
1

Stay Above

02:29

2

Wish You Were Here

02:55

3

This Is Me Letting You Go

02:50

4

Share That Love

02:52

5

Home Movies

03:16

6

All Of It All

02:58

7

By The Way

02:49

8

Lie

03:00

9

Never Change

03:20

10

Say Forever

04:08

11

One By One

03:04

Total Runtime

33:41
Info for 4 (The Pink Album)

4 (The Pink Album) is the next long-awaited full-length record from GRAMMY® Award-nominated multi-platinum artist Lukas Graham. The 10-song set details the Danish pop singer-songwriter's journey of self-discovery over the years, making this his most authentic and reflective work to date. With this album, Lukas states, "I'm not trying to be a professional anymore, because all I want to do is be a happy amateur." 4 (The Pink Album) ultimately represents everything he's been working towards—and more.
The joy and art of songwriting have been Lukas' constant companions over the past two years as he travels to his old studio, just a few minutes bike ride from his house, where he recorded ten years ago. Lukas has rediscovered his musical roots and passion and the album will make you cry, laugh, dance, listen and celebrate life.
The release of 'Lie' in late 2019 was the first harbinger of the new album. It was followed in 2020 by the global mega hit 'Share That Love' feat. G-Eazy and this year by the co-written track 'Wish You Were Here' feat. Khalid with Ryan Tedder of One Republic. The unreleased track 'Home Movies' features four-time GRAMMY-nominated country singer Mickey Guyton as a guest.
Lukas Graham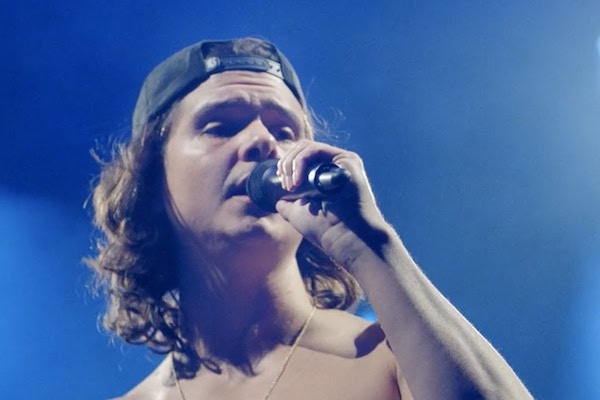 Lukas Forchhammer aka Lukas Graham
is a Danish-Irish singer-songwriter and actor. He became known as the singer of the pop and soul band Lukas Graham, in which he performs with bassist Magnus Larsson and drummer Mark Falgren. He is also known for starring in the Danish family film series "Krummerne". Forchhammer was born into a middle-class family and started performing at a young age. Before becoming mainstream, he was part of a YouTube channel where he shared his band's videos of singles and covers. To date, the singer has released a handful of platinum-certified albums and many hit singles. In 2012, his self-titled studio album topped his debut hit list. The best thing about his music is that it reflects real experiences and stories rather than fancy fairy tales. Forchhammer is a happily engaged man and the father of a beautiful baby girl.
Lukas Forchhammer formed the band Lukas Graham in 2011 together with Magnus Larsson and Mark "Lovestick" Falgren. Initially, he uploaded the songs "Criminal Mind" and "Drunk in the Morning" to YouTube and Facebook. After the videos went viral, Forchhammer and his bandmates became famous. In 2012, the band released their first self-titled studio album with the labels Then We Take the World and Copenhagen Records. The following year, the band signed with one of the most famous record labels, Warner Bros Records.
Forchhammer and his band then released their second album - the Blue Album - in 2015. The album's singles "7 Years" and "Mama Said" became big hits and gained worldwide recognition. On 1 April 2016, Lukas Graham's self-titled global debut was released in the US by Warner Bros Records. In 2017, the band performed the track "Off To See The World", which was later featured in the soundtrack of the film "My Little Pony: The Movie".
Lukas Forchhammer first appeared in the film "Krummerne" (The Crumbles) in 1991. He subsequently starred in the film's sequels such as Krummerne 2 - Stakkels Krumme (The Crumbles 2: Bad Crumbles), Krummerne 3 - Fars gode idé (The Crumbles 3: Daddy's Good Idea) and Krummernes Jul (The Crumble's Christmas).
Lukas Forchhammer was born on 18 September 1988 in Copenhagen, Denmark. His Irish father repaired and renovated old household items while his mother worked as a night shift cleaner. Forchhammer spent much of his childhood in Ireland. In 2012, his father died of a heart attack at the age of 61.
Forchhammer is also known as Duke / Luke the Duke. He has also worked in a writing team called Future Animals.

This album contains no booklet.