---
Album info
Album including Album cover
Clara Schumann (1819 - 1896): 3 Romances, Op. 11:

1

Schumann: 3 Romances, Op. 11: No. 1, Andante

03:30

2

Schumann: 3 Romances, Op. 11: No. 2, Andante - Allegro passionato

06:29

3

Schumann: 3 Romances, Op. 11: No. 3, Moderato - Animato

04:58

4 Pièces fugitives, Op. 15:

4

Schumann: 4 Pièces fugitives, Op. 15: No. 1, Larghetto

03:09

5

Schumann: 4 Pièces fugitives, Op. 15: No. 2, Un poco agitato

02:17

6

Schumann: 4 Pièces fugitives, Op. 15: No. 3, Andante espressivo

06:08

7

Schumann: 4 Pièces fugitives, Op. 15: No. 4, Scherzo

02:23

3 Romances, Op. 21:

8

Schumann: 3 Romances, Op. 21: No. 1, Andante

05:19

9

Schumann: 3 Romances, Op. 21: No. 2, Allegretto

01:14

10

Schumann: 3 Romances, Op. 21: No. 3, Agitato

03:53

Clara Schumann:

11

Schumann: Impromptu in E Major

02:51

12

Schumann: Prelude & Fugue in F-Sharp Minor

04:24

13

Schumann: Scherzo No. 2 in C Minor, Op. 14

04:11

14

Schumann: Souvenir de Vienne, Op. 9

07:04

15

Schumann: Valses romantiques, Op. 4

07:35

16

Schumann: Variations on a Theme by Robert Schumann, Op. 20

12:39

Total Runtime

01:18:04
Info for Clara Schumann: Piano Works

Wife of Robert Schumann, Clara Wieck Schumann was a great piano virtuoso. She also was a wonderful composer of piano works. Korean-born pianist Junghwa Lee brings these works to life with vital performances. Junghwa Lee performs actively in solo recitals, chamber concerts and lecture recitals, and has frequently appeared in concerto performances as a soloist including those with the Korean Symphony Orchestra, Salina Symphony Orchestra, Hutchinson Symphony Orchestra and Greeley Philharmonic Orchestra among others. Lee has presented solo performances in Korea, Holland, France, Hungary, Romania, Canada, Australia, New Zealand, Brazil, Chile, Singapore, Thailand, Taiwan, China, the United Kingdom and the United States, including appearances at the Arts Center Concert Series at National Chiao Tung University in Taiwan, Shenyang Music Cultural Exchange Exhibition Between China and Foreign Countries Festival in China, Beethoven 32 Sonatas Recital Series in Singapore, the Dame Myra Hess Memorial Concert Series at the Chicago Cultural Center and her New York debut recital at Weill Recital Hall at Carnegie Hall as a winner of Artists International's Special Presentation Award.
Junghwa Lee, piano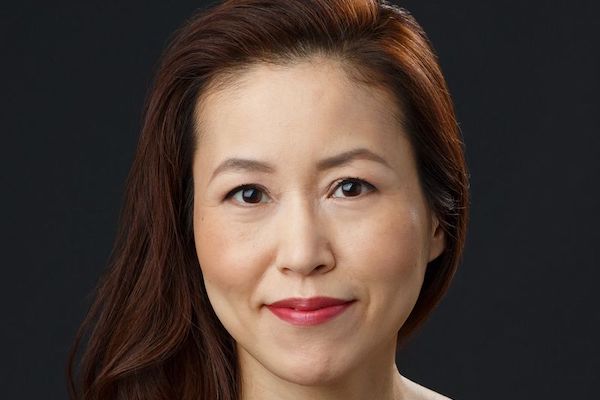 Junghwa Lee
a native of Korea, performs actively in solo recitals, chamber concerts and lecture recitals, and has frequently appeared in concerto performances as a soloist and has presented solo performances in 16 countries.
Winner of many competitions in Korea, including Sonyun-Hankuk-Ilbo, Wolgan-Eumak, Seoul National University Symphony Orchestra Concerto Competition and the Korean Symphony Orchestra Concerto Competition, Lee received the Performer's Certificate from the Eastman School of Music, along with the Max Landow Memorial Scholarship and the Liberace Foundation Scholarship for Performing/Creative Artists. As an active collaborator as well as soloist, she received the Excellence in Accompanying Award from the Eastman School.
Lee recorded the Complete Piano Works by Frank Stemper which has been released by Albany Records titled BLUE13. The CD has received a Gold Medal from Global Music Awards. In addition, it has been selected for Global Music Awards Top Ten Albums 2015.
Lee has performed Clara Schumann's works commemorating her bicentennial throughout 2019, including a music festival in Chile, international artist series in Thailand and Singapore, at Frederick Historical Piano Concert Series in Massachusetts playing 1846 Streicher, as well as at various venues and recital series in the Midwest. She has recently recorded Clara Schumann's select piano works to be released as a compact disc, and has presented Clara Schumann's piano works at the College Music Society (CMS) National Conference, Illinois State Music Teachers Association (ISMTA) State Conference, "Performing Clara Schumann" Conference at Cornell University in 2019, and Clara Schumann's Solo Piano Works and Preludes at the Music Teachers National Association (MTNA) Virtual Conference in 2020.
With her interest in promoting music for young students and the community, she has initiated and directed musical events, such as the Hays Spring Music Project and Scholarship Musicale in the Hays, Kansas area. As a dedicated teacher as well as performer, she has taught at many clinics, festivals and masterclasses, and organized the Fort Hays State University (FHSU) High School Piano Competition and the FHSU Summer Piano Camp, and directed the Cottonwood Music Project, a weeklong chamber music outreach program and concerts in the Hays, Kansas area. She is currently Director of SIU Summer Piano Camp and Competition, as well as Director of Southern Illinois Piano Festival.
Lee received her Bachelor of Music and Master of Music degrees in Piano Performance from Seoul National University. She earned her Doctor of Musical Arts degree in Piano Performance and Literature from the Eastman School of Music.
She has served as Visiting Assistant Professor of Piano at Oklahoma State University and Assistant Professor of Piano at Fort Hays State University. Lee is Associate Professor of Piano at Southern Illinois University Carbondale.

This album contains no booklet.