---
Album info
Album including Album cover Booklet (PDF)
Ignác František Mara (1721 - 1783): Cello Concerto in C Major:

1

Mara: Cello Concerto in C Major: I. Allegro ma non tanto

06:46

2

Mara: Cello Concerto in C Major: II. Adagio

06:51

3

Mara: Cello Concerto in C Major: III. Presto

04:06

Markus Heinrich Grauel (1720 - 1799): Cello Concerto in A Major:

4

Grauel: Cello Concerto in A Major: I. Allegro ma non tanto

04:55

5

Grauel: Cello Concerto in A Major: II. Adagio un poco andante

05:19

6

Grauel: Cello Concerto in A Major: III. Allegro

03:30

Johann Wilhelm Hertel (1727 - 1789): Cello Concerto in A Minor:

7

Hertel: Cello Concerto in A Minor: I. Allegro con Spirito

07:14

8

Hertel: Cello Concerto in A Minor: II. Adagio poco andante

05:16

9

Hertel: Cello Concerto in A Minor: III. Allegro

06:32

Carl Friedrich Abel (1723 - 1787): Cello Concerto in B-Flat Major:

10

Abel: Cello Concerto in B-Flat Major: I. Moderato

05:19

11

Abel: Cello Concerto in B-Flat Major: II. Adagio ma non troppo

03:56

12

Abel: Cello Concerto in B-Flat Major: III. Allegro

04:21

Total Runtime

01:04:05
Info for Cello Concertos from Northern Germany

This album marks the solo debut of Ensemble Diderot cellist Gulrim Choï. Faithful to the values ​​of the ensemble, she looks at a facet of a repertoire that has been neglected over time. It is pre-classical music from Northern Germany that she decides to highlight, through four chamber cello concertos – some of which have never been recorded before.
This program aims to reveal the various attractions of a nascent aesthetic, sometimes retracing its steps, sometimes radically asserting itself. This program aims to reintegrate these works into the repertoire of the curious cellist, and to unveil other resonances of the pre-classical German landscape.
Gulrim Choi, cello
Ensemble Diderot
Johannes Pramsohler, musical direction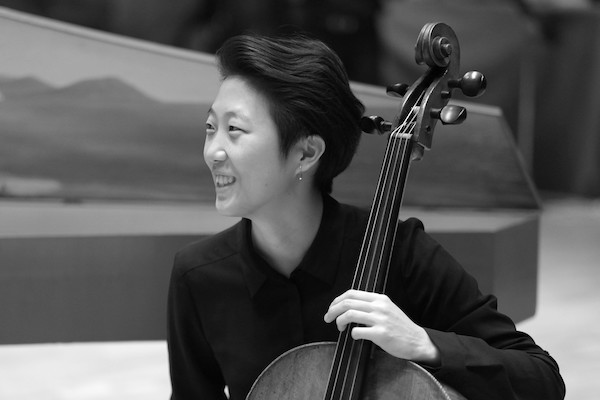 Gulrim Choi
Born in 1989 in South Korea, Gulrim started playing music in France. After graduating in 2005 she discovered jazz and free improvisation and has worked with numerous artists such as Joëlle Léandre, Peter Brötzmann and Barre Phillips. She rapidly became interested in historical performance and started studying baroque cello in Paris with David Simpson, then in Brussels and Milan, before graduating with a Master degree with Christophe Coin in Basel, where she also goes deeper into improvised music with Fred Frith.
In 2011 Gulrim was principal cellist of the EUBO (European Union Baroque Orchestra). She now appears within various orchestras and chamber music ensembles on historical instruments in Europe, performing with Les Ambassadeurs, Pygmalion, Holland Baroque, Irish Baroque Orchestra, Gli Incogniti, Concerto Copenhagen, Dunedin Consort, Cappella Mediterranea. She is a core member of Ensemble Diderot since 2012.
With these groups she has released over 30 recordings. ​
Gulrim plays a cello by J. Simpson (London, mid 18th c.), a French anonymous (Mirecourt, mid 19th c.), and a cello made by Joël Klépal (after G. Guarneri filius Andrea, 1692).

Booklet for Cello Concertos from Northern Germany