---
Album info
Album including Album cover Booklet (PDF)
Henry Purcell (1659 - 1695): Dido and Aeneas, Z. 626:

1

Purcell: Dido and Aeneas, Z. 626: Overture

03:12

2

Purcell: Dido and Aeneas, Z. 626, Act I: Shake the cloud - Banish Sorrow

01:06

3

Purcell: Dido and Aeneas, Z. 626, Act I: Ah! Belinda

04:27

4

Purcell: Dido and Aeneas, Z. 626, Act I: Grief increases by concealing - When Monarchs unite - When could so much virtue spring

02:29

5

Purcell: Dido and Aeneas, Z. 626, Act I: Fear no danger - See, your royal guest appears

02:23

6

Purcell: Dido and Aeneas, Z. 626, Act I: Cupid only throws the dart - If not for mine for Empire's sake - Persue thy conquest Love

01:58

7

Purcell: Dido and Aeneas, Z. 626, Act I: To the hills and the vales - The Triumphing Dance

02:27

Dido and Aeneas, Z. 626, Act II:

8

Purcell: Dido and Aeneas, Z. 626, Act II: Prelude for the Witches

00:46

9

Purcell: Dido and Aeneas, Z. 626, Act II: Wayward sisters - Harm's our delight

01:21

10

Purcell: Dido and Aeneas, Z. 626, Act II: The queen of Carthage - Ho, Ho, Ho

00:41

11

Purcell: Dido and Aeneas, Z. 626, Act II: Ruined ere the set of Sun! - The trojan Prince - Ho, Ho, Ho

01:07

12

Purcell: Dido and Aeneas, Z. 626, Act II: But ere we this perform - In our deep vaulted cell - Dance

03:36

13

Purcell: Dido and Aeneas, Z. 626, Act II: The Grove - Thanks to these lonesome vales

03:44

14

Purcell: Dido and Aeneas, Z. 626, Act II: Gitter Ground at Dance - Often she visits

03:01

15

Purcell: Dido and Aeneas, Z. 626, Act II: Behold, apon my bending spear - The skies are coloured - Haste haste to town

01:17

16

Purcell: Dido and Aeneas, Z. 626, Act II: Stay Prince

02:43

Dido and Aeneas, Z. 626, Act III:

17

Purcell: Dido and Aeneas, Z. 626, Act III: The Sailors dance

02:16

18

Purcell: Dido and Aeneas, Z. 626, Act III: See, See the flags - Our next motion - Destruction's our delight

02:00

19

Purcell: Dido and Aeneas, Z. 626, Act III: The Witches' Dance

02:11

20

Purcell: Dido and Aeneas, Z. 626, Act III: Your counsel all is urged in vain - Great minds

04:58

21

Purcell: Dido and Aeneas, Z. 626, Act III: Thy Hand Belinda

00:52

22

Purcell: Dido and Aeneas, Z. 626, Act III: When I am laid

03:27

23

Purcell: Dido and Aeneas, Z. 626, Act III: With drooping wings

05:16

Total Runtime

57:18
Info for Purcell: Dido and Aeneas

La Nuova Musica and its artistic director David Bates present Henry Purcell's most widely admired work Dido and Aeneas. With Nathum Tate's libretto based on Virgil's Aeneid Book IV, Dido and Aeneas is a miniature opera, as well as the only all-sung opera Purcell ever composed.
Constantly juxtaposing different moods, colours, orchestrations, this semi-opera enjoys the popularity for its "tunefulness, evocative power, and [...] its conciseness". The guiding star that David Bates wants to follow for this recording is making sure that Purcell's Italian, French, and English musical influences are all emphasized - by adding a typically Italian harp to the continuo or by doubling the strings with winds in the French tradition. Dido and Aeneas includes one of the most touching operatic laments "When I am laid in earth".
A cast of first-class singers with strong musical personalities offer an eclectic interpretation together with a chorus that creates a visceral and intrinsically dramatic soundworld. Dido and Aeneas is David Bates and La Nuova Musica's fourth release, after the acclaimed Gluck Orfeo and Euridice (2019) and Handel's Unsung Heroes (2021), as well as Beauteous Softness (2023) where they joined forces with Tim Mead. Counter-tenor Tim Mead previously released Pentatone's Handel Messiah (2020) with Akademie fur Alte Musik Berlin. Star tenor Nicky Spence, Fleur Barron, Matthew Brook, Giulia Semenzato all make their Pentatone debut.
Nicky Spence, tenor
Fleur Barron, mezzo-soprano
Matthew Brook, bass-baritone
Tim Mead, countertenor
Giulia Semenzato, soprano
La Nuova Musica
David Bates, conductor, organ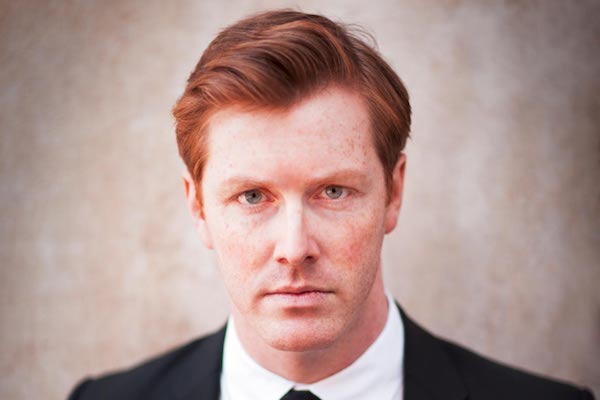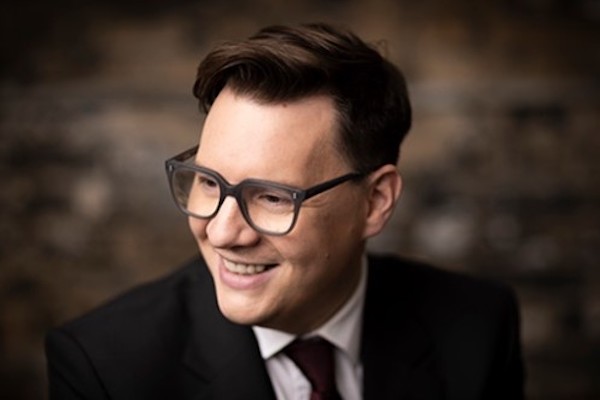 Tim Mead
is praised for his 'alluring' and 'consistently excellent' interpretations (New York Times). With his 'rich, mellifluous sound' (Guardian), he is recognised as one of the finest across the generations of counter-tenors. Operatic highlights include Oberon in Britten A Midsummer Night's Dream at Glyndebourne Festival Opera and at Bergen National Opera, Ottone in Handel Agrippina for Opera Vlaanderen, Boy/Angel in George Benjamin's Written on Skin at the Bolshoi, the title role in Philip Glass's Akhnaten at Opera Vlaanderen, the title role Riccardo Primo at Opera Theatre of Saint Louis, and Arsamene in Cavalli Xerse with Le Concert d'Astrée at Opéra de Lille, Theater an der Wien, and Theatre de Caen. Previous highlights include Goffredo and Eustazio Rinaldo at Glyndebourne, Endimione La Calisto at Bayerische Staatsoper, Voice of Apollo in Deborah Warner's production of Death in Venice at English National Opera and De Nederlandse Opera, Angel/Boy in George Benjamin's Written on Skin at Théâtre du Capitole Toulouse, Gulbenkian Lisbon, on tour with the Mahler Chamber Orchestra, and in the U.S. premiere at Lincoln Center, and Tolomeo Julius Caesar at English National Opera and Deutsche Oper am Rhein. Other operatic highlights include title role Giulio Cesare at Glyndebourne, Clearte Niobe and the world premiere of Harrison Birtwistle's The Minotaur for the Royal Opera House.
On the concert platform Mead has most recently sung Athamas in Handel Semele with the CBSO and the Handel and Haydn Society, Didymus in Handel Theodora with the Akademie fur Alte Musik, appeared at the Theatre des Champs-Élysées singing Monteverdi and Pergolesi for Les Grandes Voix, gave a recital at Wigmore Hall accompanied by James Baillieu, and headlined a concert tour of Asia with Harry Bicket and The English Concert, as part of the Shakespeare 400 celebrations. Previous highlights include the world premiere of Theo Loevendie's Spinoza at the Concertgebouw Amsterdam; Messiah with the New York Philharmonic, OAE, Handel & Haydn Society, AAM, Le Concert d'Astrée, Royal Scottish National Orchestra, Orchestra Sinfonica Nazionale della Rai; Bach B Minor Mass with The English Concert and with Les Arts Florissants and William Christie in France, Spain, and at the BBC Proms; Handel Theodora with the English Concert, Handel Joseph and his Brethren at the International Händel Festspiele Göttingen.
Mead's substantial discography includes Bach St Matthew Passion and B Minor Mass, the Handel oratorios Messiah, Saul, Solomon, Israel in Egypt, and The Triumph of Time and Truth, the Handel operas Admeto, Flavio, Riccardo Primo and Rinaldo, and Monteverdi L'Incoronazione di Poppea. He has recorded for harmonia mundi, EMI Classics, Opus Arte, Chandos, Linn Records among others.
Mead read Music as a choral scholar at King's College, Cambridge, before winning a number of scholarships to continue his vocal studies at the Royal College of Music.
La Nuova Musica
was founded by its artistic director David Bates in 2007 whilst in residency at Snape Maltings and was swiftly hailed by BBC Radio 3 as 'one of the most exciting consorts in the early music field'. They received the classical nomination at the 2012 South Bank Sky Arts/The Times Breakthrough Awards. In the same year, LNM signed with harmonia mundi USA and their recordings have allowed them to reach an international audience, recording with artists including Lawrence Zazzo, Robert Murray, Sophie Junker, Lucy Crowe, John Mark Ainsley and Tim Mead.
In addition to performances in Austria, Italy and Germany, they are regular contributors at Aldeburgh Music, St John's Smith Square, London Handel Festival, Wigmore Hall and Spitalfields Music.
Highlights of 2015 were the inaugural 'Sagra Musicale Umbra' in Perugia, Handel's Israel In Egypt in Salisbury Cathedral and a performance of Acis and Galatea at SJSS which received a 5* review in the Times describing it as: 'a reading that sparkled from the giddy overture to the consoling final chorus.' At the end of 2015, LNM gave two concerts at Wigmore Hall, the first with internationally renowned counter tenor Bejun Mehta, hailed by the press as 'a wonderfully democratic evening of music making on the highest level'. It was followed by 'the hottest ticket in town', a concert performance of Cesti's Orontea, where 'Bates' conducting had superb poise, and the cast was impeccable, with not a weak link anywhere' (The Guardian).
2016 saw the critically acclaimed release of their disc for harmonia mundi of Couperin's Leçons De Ténèbres with Lucy Crowe and Elizabeth Watts. Concerts included Handel's Berenice at the Göttingen Händel Festspiele and Purcell's Dido and Aeneas at both the Brighton Festival and St John's Smith Square with Dame Ann Murray. LNM also made their debut at Salzburger Festspiel with Bejun Mehta.
2017 includes a performance of Mozart's C Minor Mass at Bath Abbey and Handel's Rodrigo at Teatro Niccoline in Florence, where the opera received its first performance.
David Bates
A graduate of the Royal Academy of Music in London and of the Schola Cantorum in Basel, David Bates initially embarked on a professional singing career. Inspired by his work with renowned conductors including Sir John Eliot Gardiner, Mark Minkowski, Andrea Marcon and Nicholas McGegan, and driven by a desire to articulate his own musical vision, he founded La Nuova Musica. Bates' love of Baroque opera has led him to direct several productions over the past three years: Handel Xerxes at Iford Arts, Monteverdi L'Orfeo at Kings Place, Cesti Orontea at Innsbrucker Festwochen in Austria, Cavalli La Calisto at Cincinnati Opera, and Gluck Iphigénie en Tauride at the Teatro Sao Carlos in Lisbon.
Opera concert performances include: Handel Berenice in Göttingen, Purcell Dido and Aeneas with Dame Anne Murray at the Brighton Festival and SJSS and Conti Issipile at Wigmore Hall. David works as musical assistant and Chef de Chœur to Emmanuelle Haim - most recently at Festival d'Aix en Provence and Opera de Paris.
Future projects include: Vivaldi Farnace for Spoleto Festival USA, Mozart Cosí fan Tutte for Opéra de Lille, Alcina for Théâtre des Champs-Élysées and Handel Rodelinda at Teatro Real, Madrid.

Booklet for Purcell: Dido and Aeneas