---
Album info
Album including Album cover Booklet (PDF)
Edouard Lalo (1823 - 1892): Trio No. 1, Op. 3:

1

Trio No. 1, Op. 3: I. Allegro Moderato

05:38

2

Trio No. 1, Op. 3: II. Romance

04:46

3

Trio No. 1, Op. 3: III. Scherzo

03:18

4

Trio No. 1, Op. 3: IV. Finale

05:46

Gabriel Philippot:

5

Nocturne - Elegie

03:53

6

Ballade-Vocalise

05:36

Henri Vieuxtemps (1820 - 1881): Sonate, Op. 36:

7

Sonate, Op. 36: I. Maestoso. Allegro

10:49

8

Sonate, Op. 36: II. Barcarolle

05:39

9

Sonate, Op. 36: III. Finale. Scherzando

03:48

Alfred Desenclos (1912 - 1971):

10

Prélude

02:18

11

Fuguette

01:48

12

Aria

03:06

13

Finale

03:27

Total Runtime

59:52
Info for Miroir

The choice of repertoire for our first recording is naturally focused on French music. We wish to highlight its finesse and the refinement of its harmonies. This recording is conceived as a concert with a programme that will cover different musical influences from the 19th to the 21st centuries. The works follow one another in a contrasted and voluntarily original way. A universe is thus created, animated by the same musical momentum from the first to the last note. We hope that you will have as much pleasure listening to this album as we had in making it.
Jean Daufresne, saxhorn
Mathilde Nguyen, piano
Alexandre Collard, french horn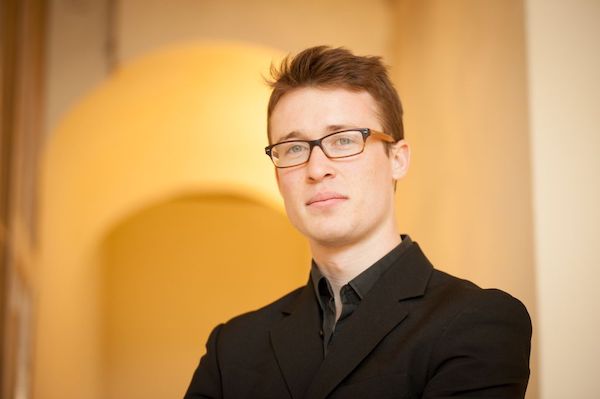 Jean Daufresne
is a multi-faceted artist. A trained classical musician, he performs in the worlds of both classical and contemporary music. Eager for new experiences, he also dedicates his time to free improvisation and instrumental theatre. For two years, he studied with Bernard Lienard at the Conservatoire de Aulnay-sous-Bois before returning to the Conservatoire National Supérieur de Musique et Danse de Paris (CNSMDP) in 2008, where he studied under Philippe Fritsch and Jean-Luc Petitprez. In 2012, he won the Paris Prize for saxhorn/euphonium (with first-class honours and special citation from the jury), as well as the Paris Prize for chamber music in 2014 with the Opus 333 quartet (with first-class honours and special mention from the jury). He became a member of the Musique de l'Air (French Air Force Band) on alto saxhorn in 2010. In 2015, he won first prize at the International Competition of Tours. He also plays solo euphonium in the Orchestre de Cuivres de Paris (Paris Brass Band).
Alexandre Collard
First Prize winner at the Prague Spring International Music Competition in 2018 - along with the prize for best interpretation of the contemporary piece, the International Horn Society Prize, the Radio Free Europe Prize and a further nine awards, Second Prize winner at the Città di Porcia International Competition in 2013 and laureate of the Autumn Music Festival Competition (FMAJI) in 2011, Alexandre Collard has been among the elite musicians of his generation since his studies, first with Guy Mouy in Douai and then with André Cazalet at the Paris Conservatory.
A lover of the great symphonic repertory, Alexandre joined the Lille National Orchestra as solo horn at the age of 21, and has also played with the London Symphony Orchestra, the Philharmonia Orchestra, the Philharmonique de Radio France and Dissonances, as well as performing solo concertos.
He is regularly invited to prestigious international chamber music festivals (Juventus, Deauville, Prague, Ticino etc.), and has played there together with artists such as Alena Baeva, Alissa Margulis, Graf Mourja, David Petrlik, Julian Steckel, Marie Hallynck and Jonas Vitaud.
His desire to explore the chamber music repertory led him to create the Ensemble Polygones together with his cellist wife, Natacha Colmez. This group mixes winds, strings and piano in a flexible, geometrically variable manner that allows them to interpret a great variety of works ranging from the very famous to lesser known treasures, contemporary pieces and spectacles for young audiences. The group has a particularly close collaboration with the composer Camille Pépin, and recently recorded a CD of her chamber music. He also plays sonata with the pianist Nicolas Royez.
Devoted to the richness of brass instruments, Alexandre also belongs to the Lille Brass Quintet, and has taught at the summer academy for brass and percussion in Surgères since 2015.

Booklet for Miroir